There are plenty of hero moments to be found in The Resident's fall finale episode tonight.
"Unknown Origin" will see Conrad suiting up (quite literally) on the first day of Voss' experimental 'Flight Team Go' program, but not before he has to have an awkward morning-after talk with Marion (guest star Ana Mackenzie).
Why do we get the feeling this particular hook up was never a good idea?
Meanwhile, Devon, who is still unsure if Trevor's patients are anything more than just pawns to be used to show off how clever he is, decides to give the young intern one last shot at a new ER patient.
However, this patient proves not only to be Trevor's but one of Chastain's most difficult cases yet when no one can figure out what's wrong with him.
Will Trevor be able to make a diagnosis when no one else can?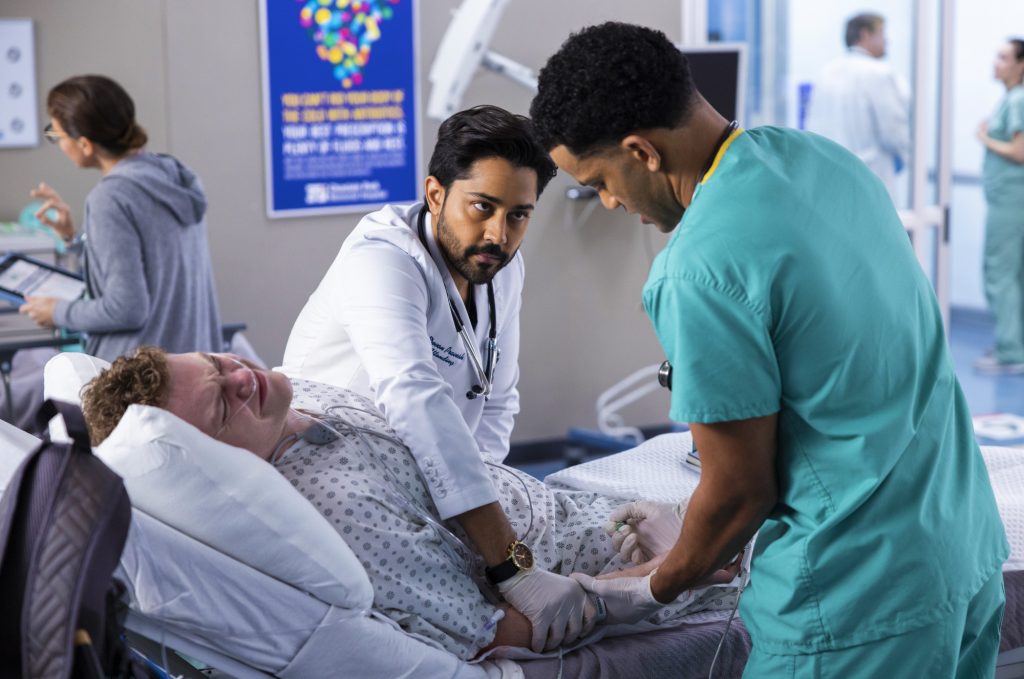 Speaking of heroes, this week we'll get to meet the no-nonsense, tough as nails, adventure-seeking Dr. Kincaid Sullivan – a woman so rugged she gets two last names!
Working out of Atlanta General, Dr. Sullivan first crosses paths with Conrad during his first Flight Team Go mission, where her smarts, cool head, and capable nature soon spark the interest of Kitt Voss, who let's remember still has an ER Doc spot to fill at Chastain.
PHOTOS | The Resident's Fall Finale "Unknown Origin"
Might Sullivan want be persuaded to make the move to Chastain? She might, if she wasn't so busy scaling burning trucks, saving lives with seconds to spare, leaping clear of explosions, delivering babies, and saving cats. Yes, you heard me.
However the ever-perceptive Voss is not as awestruck as everyone else seems to be. Sullivan is hiding something from her past. And it's big enough for her to have deleted her entire social media history in an attempt to hide it.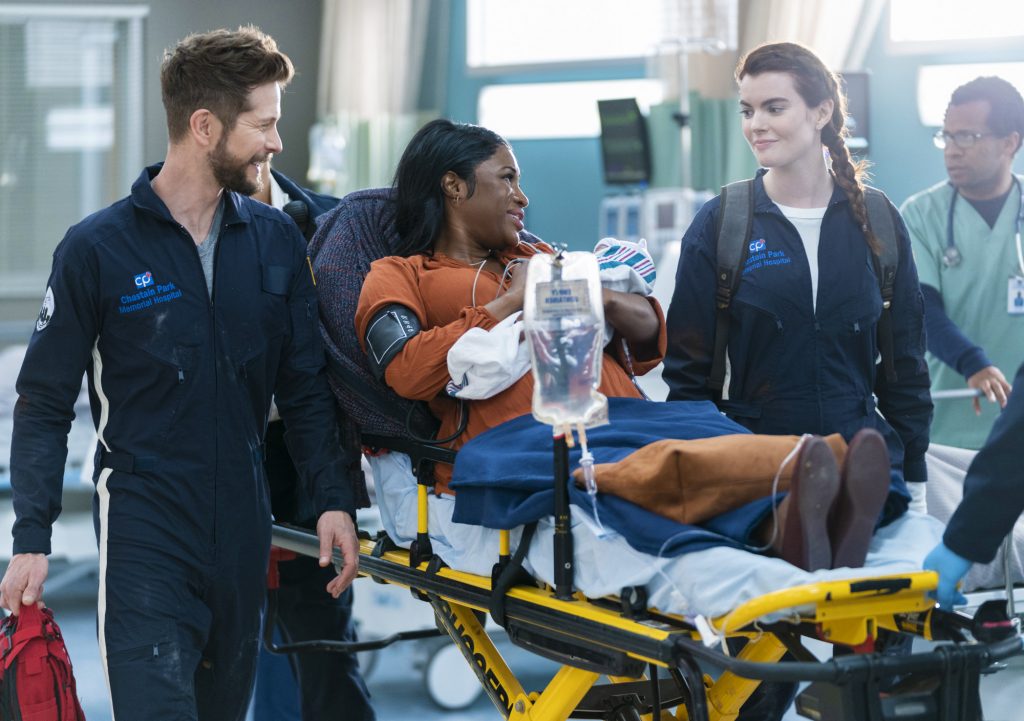 Speaking of Voss' sixth sense, tonight's episode will see her becoming suspicious of Bell's behavior, especially when a major pile up brings an influx of surgery patients to Chastain, prompting Bell to clear his surgery roster in panic.
What happens when Kitt's keen sense of perception meets Bell's avoidant personality? A tender scene with some great character moments between these two.
And finally, for those asking if there will be a cliff hanger tonight — it's the Fall Finale. Of course there will be a cliff hanger, and it will feel like it's coming at the worst possible moment.
The Resident's "Unknown Origin" episode airs Tuesday, Dec. 7 (8:00-9:00 PM ET/PT) on FOX.
Find out when The Resident and other Broadcast favorites are set to return in our Mid-Season Premieres Calendar below.
RELATED | 2021/22 Mid-Season Premieres Calendar
The Resident stars Matt Czuchry as Conrad Hawkins; Bruce Greenwood as Dr. Randolph Bell; Manish Dayal as Devon Pravesh; Malcolm-Jamal Warner as Dr. AJ Austin; Jane Leeves as Dr. Kit Voss; Morris Chestnut as Dr. Barrett Cain; Jessica Lucas as Billie Sutton; Miles Fowler as Trevor Daniels, and Anuja Joshi as Dr. Leela Devi.
Kaley Ronayne makes her debut as Dr. Kincaid Sullivan.