While many TV news outlets are busy crafting extensive 'Best Of' lists, and even 'Worst Of' lists highlighting this year's most exciting moments, stand out performances, and compelling storylines, we have decided to keep ours limited to those shows we feel were true standouts.
Below, you will find our very carefully considered list of the 5 Best TV shows of 2022.
Because not every show deserves to be on a list.
STATION ELEVEN (HBO)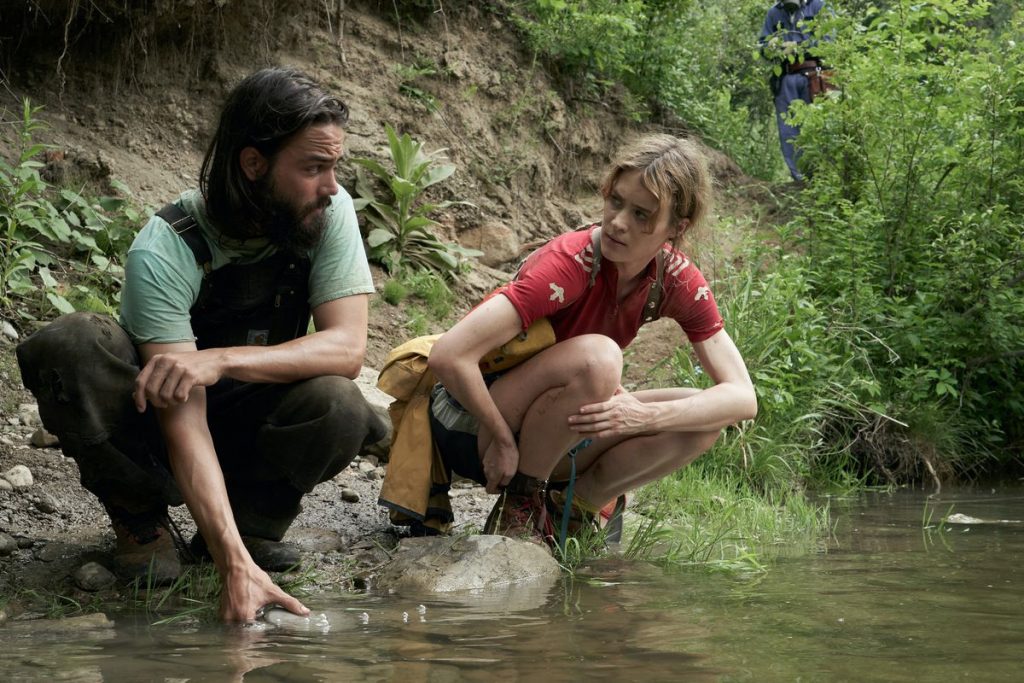 This moody post-apocalyptic HBO Max drama almost didn't make our list of best TV shows of 2022 because it originally bowed in December of 2021. However, as the majority of its thoughtful, philosophical and at times disturbing episodes aired in January 2022 we felt it would be a crime not to include it here at the end of the year.
Based on the bestselling book of the same name by Emily St. John Mandel (but with some notable changes), this 10 episode limited series ambitiously and gracefully handled multiple timelines and various characters working together, and often heartbreakingly alone, to survive a devastating flu that has claimed most of humanity.
Aired during the height of the global pandemic, Station Eleven could have dug deep into the misery, isolation, and fear of that time, but instead chose to celebrate the best of humanity as its characters struggled to rebuild a more meaningful, connected, and grounded existence, and rediscover each other along the way.
SEVERANCE (APPLE TV+)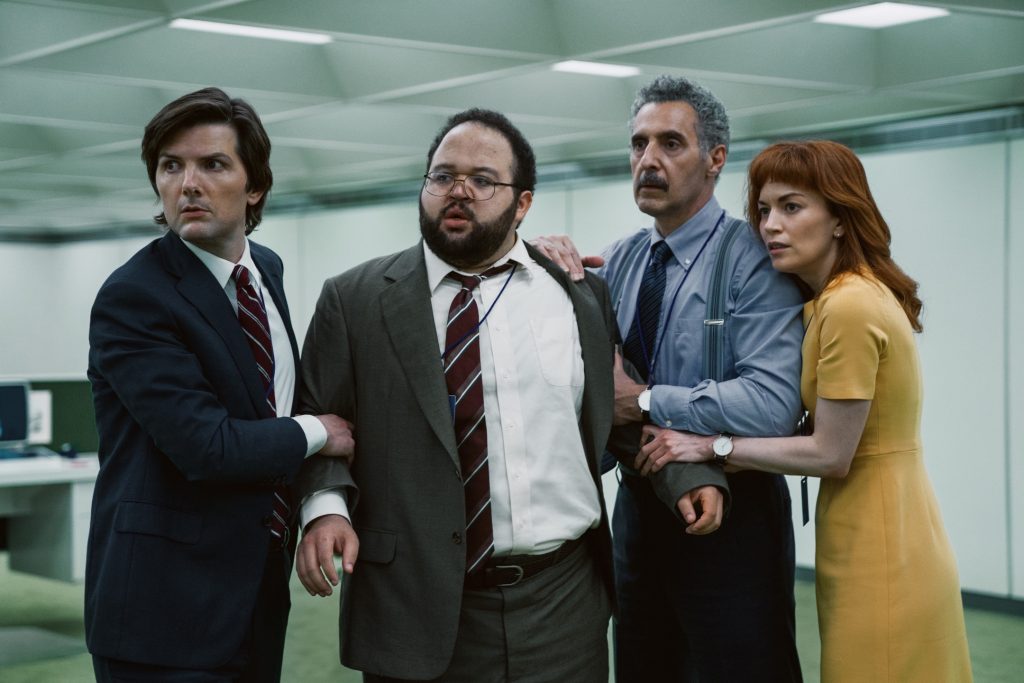 This clever, taut sci-fi/psychological thriller from Apple TV+ aired a modest nine episodes in February, March, and April 2022. Offering strong notes of Terry Gilliam's Brazil, Orwell's 1984, and even quirky video game The Stanley Parable (in which the game's at first comforting narrator soon attempts to control the player's every move), Severance had a lot to say about the illusion of free will, how we choose to work, and the cult of corporate compliance.
From creator and writer Dan Erickson, and director and EP Ben Stiller, Severance centered on Mark (Adam Scott), a recently widowed man who leads a team at Lumon Industries, a cruel and unfathomable organization whose employees regard with an almost religious zeal. Almost everyone who works for Lumen has undergone a voluntary "severance procedure" which surgically divides their memories between their work and personal lives. So while Mark and his colleagues remember their often disturbing day to day while in the Lumen offices, their "outies" (or after work personas) have no idea what Lumen's ideologies are, or even what "important work" they do there.
When Mark's work buddy Petey suddenly and inexplicably quits his job and is replaced by newcomer Helley, Mark finds himself questioning Lumen's infallible structure for the first time. Soon Mark, Helley, and co-workers Dylan and Irving find themselves at the center of an unraveling mystery that will force them to confront the true nature of their work.
Despite themes that may appear lofty on paper, Severance was a crisp, visually arresting, deeply compelling rollercoaster featuring a deeply build world, a tight cast, and nuanced cinematography and set design. All that and an incredible cliffhanger finale too?
For some eerie real life parallels check out Elon Musk's extremely hardcore work demands along with plans to microchip his workforce. Like Charlie Brooker's Black Mirror before it Severance gives us the creepy feeling that Lumen's nefarious activities could be happening, if not today, then by tomorrow morning.
The show has already been renewed for season 2.
THE BEAR (HULU)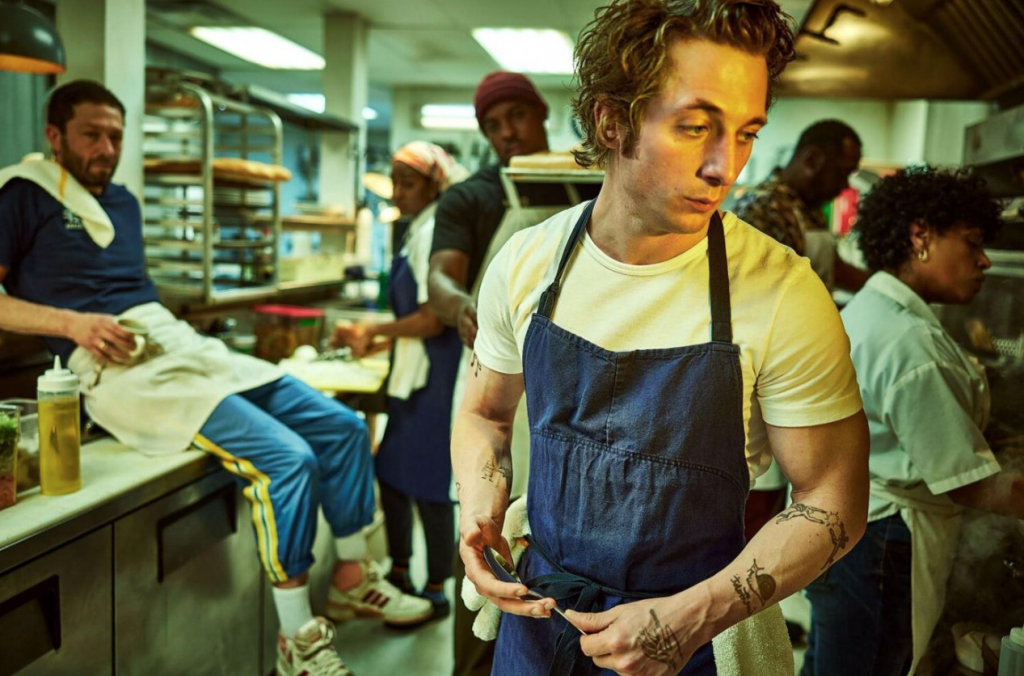 In a landscape littered with moody thought-pieces this year, Hulu's The Bear was comprised of very different ingredients, offering viewers a frenetic riot of noise and colour and energy that seemed poised to come completely off its tracks at any moment, but somehow never did.
This summer's sleeper hit centered on the fortunes of a down-on-its luck Chicago sandwich shop and the kitchen crew who worked there. The show focused on Carmen Berzatto (Jeremy Allen White), an award-winning New York chef who comes home to Chicago to take over his family's Italian beef sandwich shop after his older brother (played in carefully doled out flashbacks by Jon Bernthal) commits suicide. As Carmy struggles with his brother's extensive debts, a skeptical staff unhappy with their new head chef's cooking and management style, and his own deeply rooted anxiety, he learns to process his grief by starting all over again.
Intimate, and at times claustrophobic camera angles in the shop's kitchen, delicious closeups of meal preparation, flaring tempers and Jeremy Allen White's standout performance worked to create an absolutely unmissable fly on the wall experience for the viewer.
The Bear has already been renewed for season 2.
ANDOR (DISNEY+)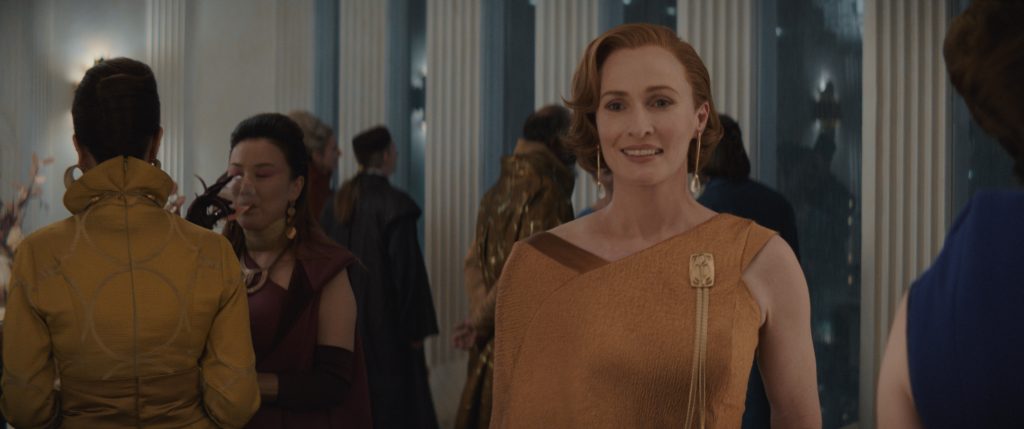 Andor from Disney+ was a sharply written political thriller masquerading as yet another Star Wars franchise spin-off. There. We said what we said. A prequel to Star Wars Rogue One (in itself arguably one of the best chapters in the catalogue to date), the series, now renewed for season 2, set out to give some background to Cassian Andor (Diego Luna), a rebel leader and supporting character from the film. So far so not very exciting, except maybe for those Star Wars purists not yet exhausted from relentless sequels and prequels. However, unfolding over 12 episodes Andor proved to be far darker, more mature fare with plenty to say about fascism, sacrifice, the price of freedom, and our general failure as a species to grasp the importance of humanity-altering moments.
To highlight the performances of Luna, Stellan Skarsgård, Kyle Soller, Denise Gough, Andy Serkis, and Genevieve O'Reilly feels almost disingenuous, as there wasn't one dud among the cast, no matter how small the role, or fleeting the appearance on screen. The show was likewise beautifully choreographed and lit, offering a multitude of stark, raw, sterile, and even occasionally beautiful settings each week, putting paid to the idea that all Star Wars offerings must take place in the sand or the jungle.
Dark, epic in scope, intelligent, sharply and unapologetically political, and totally subverting expectations, Andor was a welcome surprise addition to our 'Best Of' list for 2022.
BETTER CALL SAUL (AMC)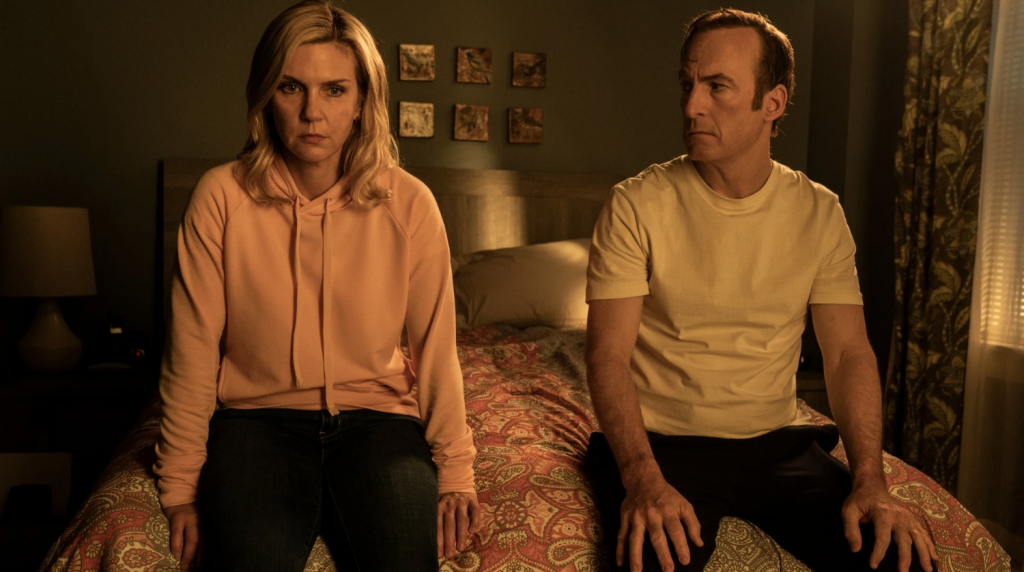 It's rare that a sequel (or in this case a prequel) outshines its predecessor, but Better Call Saul, a spin-off to the excellent Breaking Bad, has arguably done that.
In 6 seasons and over 63 episodes Better Call Saul has truly earned its place among the best TV dramas ever made, largely thanks to Vince Gilligan and Peter Gould's loving and attentive writing and direction.
Like Andor above, the series chose to focus on a side character from a previous incarnation: in this case, Saul Goodman (aka Jimmy McGill), conman with a heart of gold. Over the seasons we watched as Jimmy struggled to better himself, extricate himself, excuse himself, recreate himself and ultimately free himself, all while an inevitable noose tightened against his throat. As a string of colorful Breaking Bad characters came and went (along with the show's own creations), Jimmy and Kim were left to deal with the fallout, slowly becoming scooped out versions of their previous selves over time. Bleak black and white flashforwards showed us a glimpse of Jimmy's fugitive life, post Breaking Bad, as Gene Takavic. Somehow though, the series kept its sense of humor, and above all, its sense of hope alive, ending on a note that implied (although some critics argued the point) we may have been watching a love story all along.
Love. Loss. Redemption. Sacrifice. Better Call Saul offered a masterclass in each, and the show's brilliance will be remembered for years to come.
As the series finale already played out on August 15 we're just sad we won't be able to include it in next year's 'Best Of' lists.
Follow @TVPulse Magazine for more TV scoop in 2023.