Once a year, come April or May, the Big 5 Broadcast networks commence 'Bloodbath Week' in which the cancelation of all your favorite shows are announced, prompting you to wonder why you even bother at this point.
To soften the blow of the inevitable demise of that really great show you liked so much better than that other dumb show that somehow still managed to get itself renewed, the Nets then follow up by letting us know which remaining shows still have a pulse and will be kept on their slate for the upcoming season. Or get murdered at a later date.
Bloodbath Week and Bah, We Saved Your Show, Be Grateful Week (affectionately referred to as "Upfronts" in some twee circles) are big moments in the TV calendar year, both for the various Broadcast Networks and for us TV critic types who, if I'm being honest, tend to go a little nuts with all the sudden scoop. For example, some publications you follow are already getting to work drafting premature pieces titled "Your Show has been Axed!" and "Your Show Has Been Violently Murdered. Weep Now!" but you didn't hear it here.
But let's cut through all that clutter. You want to know about your show. Is it coming back, or not? And do you really have to wait until April or May to find out? The answers are maybe. And no.
TVPulse Magazine has you covered. Instead of traumatizing you with reckless headlines throughout the year, we have chosen to traumatize you with carefully updated and precisely managed listings of every renewal announcement, Network by Network, Streamer by Streamer, cable channel by cable channel, show by show (yes, even that dumb show), day by day, and even minute by minute during this stressful TV season. (Stressful for you. It's TV Christmas for us!)
Check out our sister article Has My Show Been Canceled? for a complete list of shows — Broadcast, Cable and Streaming — that will not be rejoining the new schedule in Fall 2022.

Meanwhile, these shows (listed below) have been officially given the green light for another season by their respective Networks.
Remember to follow us on Twitter @TVPulseMag for real time updates, TV scoop, official photo galleries, interviews, opinion pieces, recaps and reviews and the occasional screaming headline.
CABLE
AMC
Kevin Can F**k Himself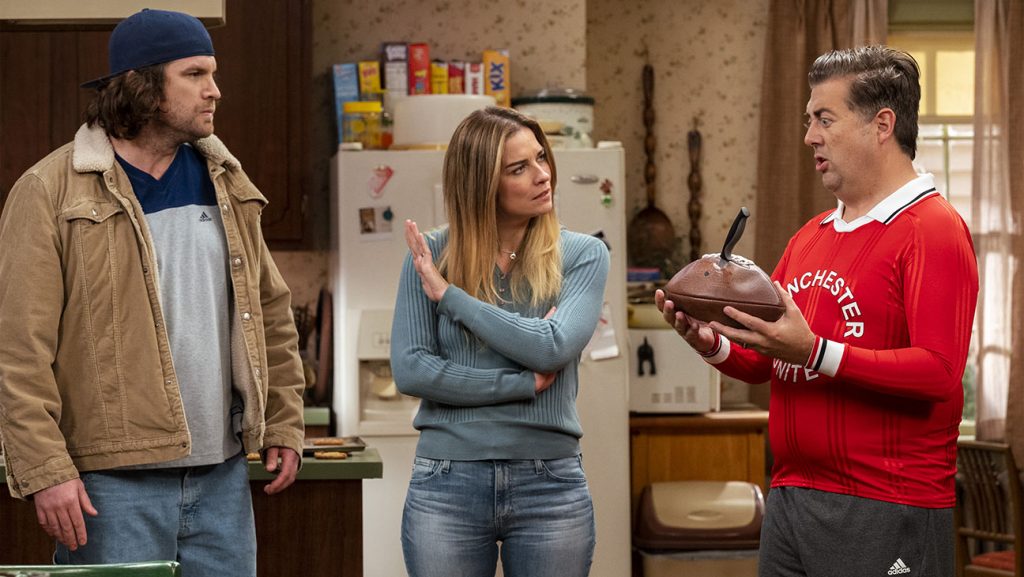 AMC recently announced a season 2 return for the comedy drama, with eight new episodes planned to air on AMC+ and AMC in 2022.
HULU
Only Murders in the Building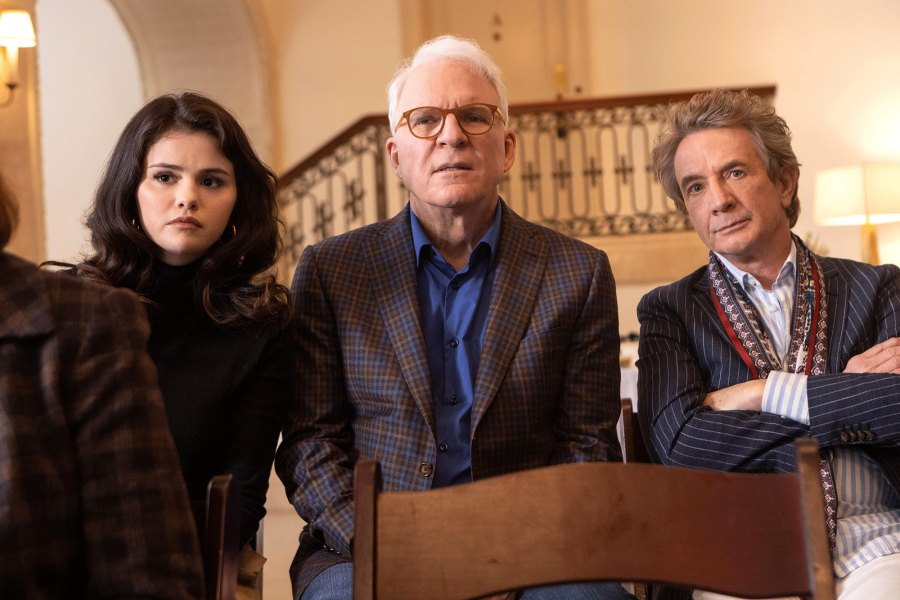 This super popular Steve Martin, Martin Short and Selena Gomez-starring who-dunnit has been renewed for a second season on Hulu, surprising exactly no one.
Speaking out on the renewal series co-creator John Hoffman commented "Everyone in our amazing 'Building' worked with such love and expertise through extraordinary times — and with incredible support from Disney, Hulu and 20th TV — to create a first season that might live up to our legendary cast, our beloved New York City, and to make a show about connection. To feel we've connected with our audience and hit the mark enough already to have the chance to continue — and to carry on our show's wild ride of mystery-comedy-empathy — is too exciting for words. So I'll shut up now, and just say a huge thanks to all and I can't wait for more!"
FX and FX ON HULU
What We Do in the Shadows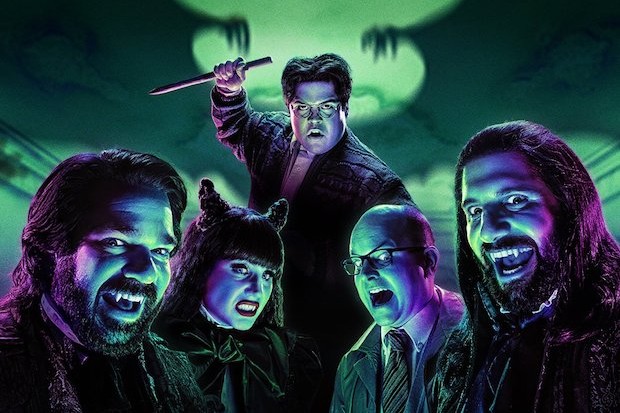 Rumored to be 'renewed any day now' for several months, FX's idiosyncratic publicity department eventually came clean recently to just a handful of outlets and via a single announcement that everyone's favorite cheeky and irreverent vampire comedy will indeed return for a fourth season, sometime in 2022.
Yay, well done guys. It's almost like you didn't want us to actually know. Season 3 of the wickedly funny series kicked off on Thursday, Sept. 2, 2021, but you didn't hear it from FX Publicity.
Reservation Dogs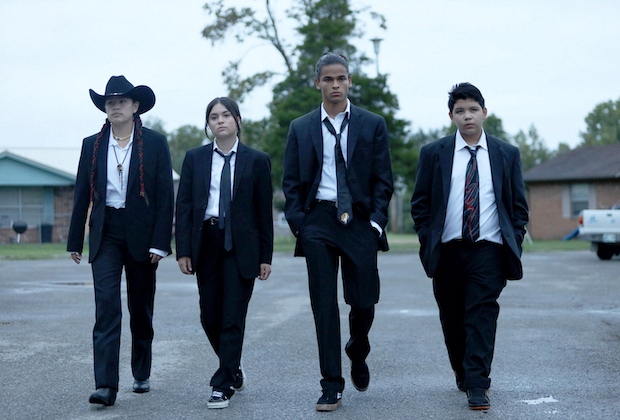 FX on Hulu renewed Reservation Dogs for a second season, just 5 episodes into its freshman run, with season 2 expected to debut sometime in 2022.
Speaking on the renewal Nick Grad, FX's president of original programming, said "We couldn't wait to share Reservation Dogs with viewers and are thrilled that they seem to love it as much as we do. We're happy to put in an early order for another season. Sterlin Harjo delivered on his creative vision, partnering with Taika Waititi and the rest of the creative team, the brilliant cast and crew to create one of TV's best new comedies and a groundbreaking showcase of representation and raw talent."
SHOWTIME
Your Honor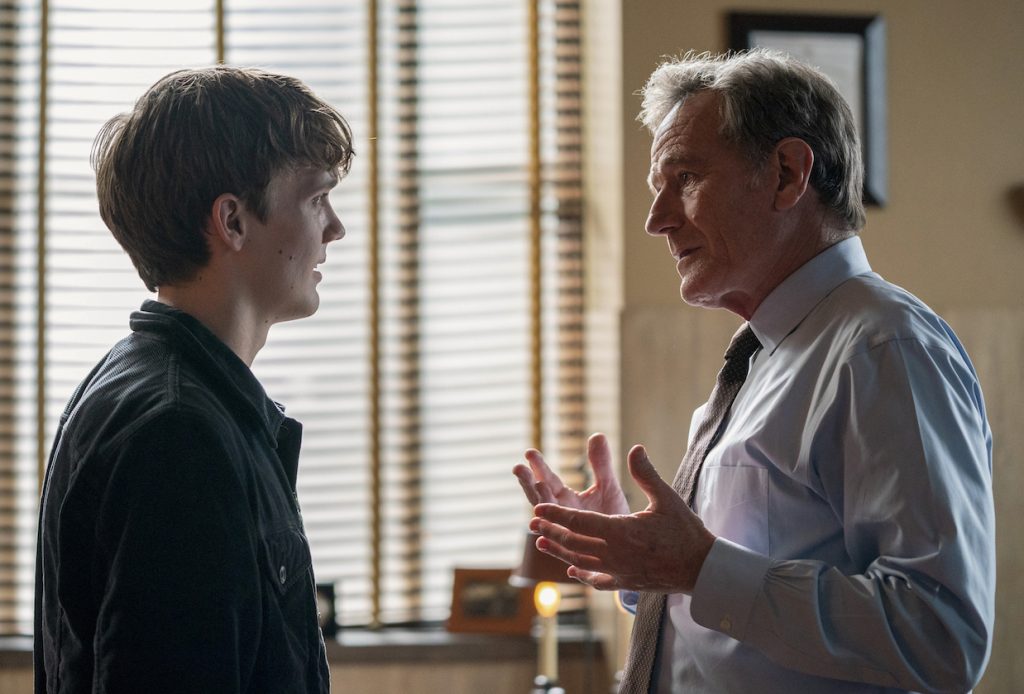 Your Honor, from Peter Moffat, and starring Bryan Cranston is officially returning for a second season on Showtime.
The gritty drama series will return some time in 2022 with another season of 10 episodes.
"We were blown away by Your Honor — by the power of Peter's storytelling, by the depth of Bryan's performance and by the overwhelming reaction from our subscribers who watched in record numbers," Showtime's president of entertainment Gary Levine said in a statement on the renewal. "Imagine our delight when we learned that Peter believed he had more story to tell and Bryan felt he had more depths to plumb. So, along with its millions of fans, I am gleefully shouting 'Encore!'"
HBO AND HBO MAX
Gossip Girl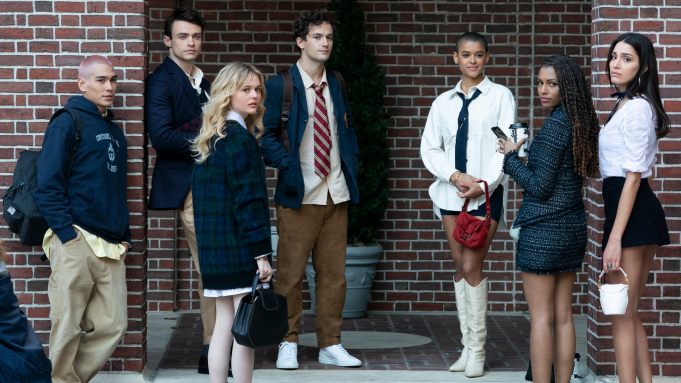 HBO Max has renewed GossipGirl for a second season. The first six episodes of the series, debuted July 8 and became the best launch for a Max Original Drama series in 2021. The remaining six episodes of season one will debut in November, 2021.

Developed by showrunner Joshua Safran, a writer and executive producer on the original series, this extension of the pop culture classic takes us back to the Upper East Side, where we find a new generation of New York private school teens who are introduced to social surveillance nine years after the original blogger's website went dark. GOSSIP GIRL explores just how much social media — and the landscape of New York itself — has changed in the intervening years. The series is based on the bestselling novels by Cecily von Ziegesar and the original show, developed by Josh Schwartz & Stephanie Savage, who are both executive producers on the new series.
The White Lotus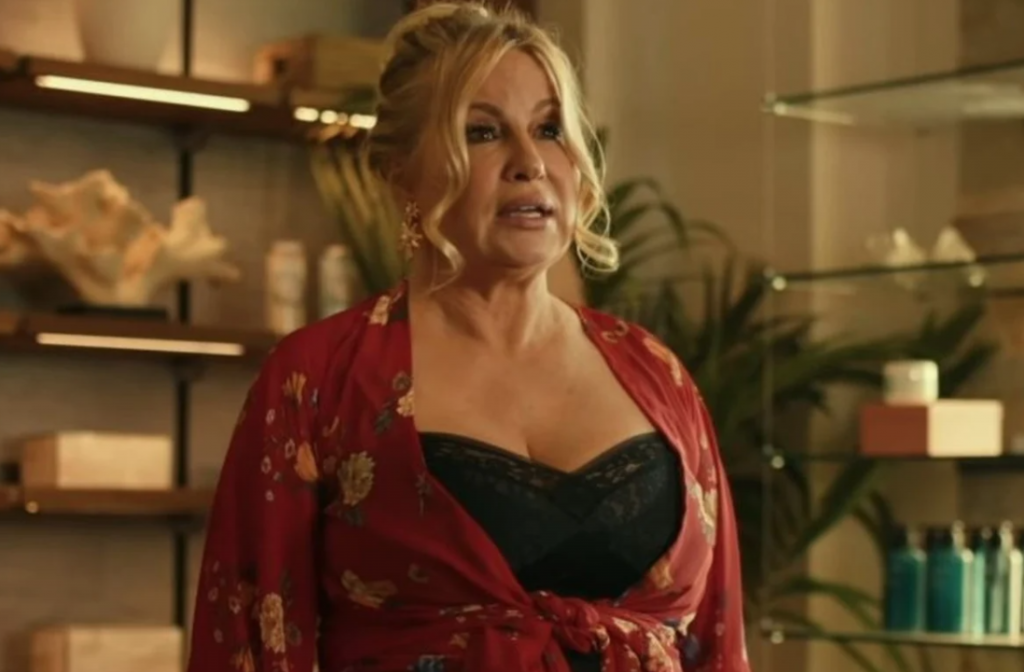 Pack your bags because we're returning to The White Lotus, folks… just not quite as you remembered it. The breakout comedy has officially been renewed for a second season, but as series Mike White explained to TVLine recently, both the locale and the characters may be renewed as well.
"I don't think you can credibly have [all the Season 1 guests] on the same vacation again," White told the outlet. "But maybe it could be a Marvel Universe type thing, where some of them would come back. We only made one-year deals with the actors, so we'd have to find out who is even available."
Francesca Orsi, EVP of HBO Programming, said in a statement on the renewal "Mike has once again delivered a quintessential HBO show, and it's the talk of the town. We were thrilled to hear where he wanted to go next, after closing this epic chapter in Hawaii, and can't wait to keep following him wherever he takes us."
FREEFORM
Good Trouble
The fosters live on through spin-off series Good Trouble which was renewed (as I type) for Season 4 today.
"We might have some new characters," showrunner Joanna Johnson told TVLine. "We're going to have a lot of love stories. We're going to be following the pregnancy and where that leads Gael and Isabella. Malika's going to be involved in this brand-new work world, which is going to be really interesting, the politics of city government… And we're going to see Mariana and the Fight Club girls trying to launch their app [after] their IP has been stolen, and what's going to happen with that.
Motherland: Fort Salem
The witchy freeform drama has been renancled — renewed and canceled in the same pithy announcement. So fans have the opportunity to be sad it's over and glad it happened at the same time. Look, what we're trying to say is that Motherland: Fort Salem will return for a third but final season in 2022.
"Every time we get to dive back into the world of Motherland: Ford Salem, it's a pleasure and an honor," said series creator and showrunner Eliot Laurence in a statement. "I can't wait to bring season three to the world. We plan to ramp up the insane stakes of the finale with an epic, scary, satisfying ride, all the while getting deeper into witch's ancient origins. We are so grateful to Freeform for the opportunity, and to our fans — your love is palpable, wait till you see what we have in store."
Added Freeform President Tara Duncan "We're excited to bring Motherland: Fort Salem back for a third season. I am grateful to Eliot and the entire Motherland team. They have created a truly immersive mythology that has resonated with fans since day one, and I know this last chapter will continue to deliver."
STREAMING
DISNEY +
High School Musical: The Musical: The Series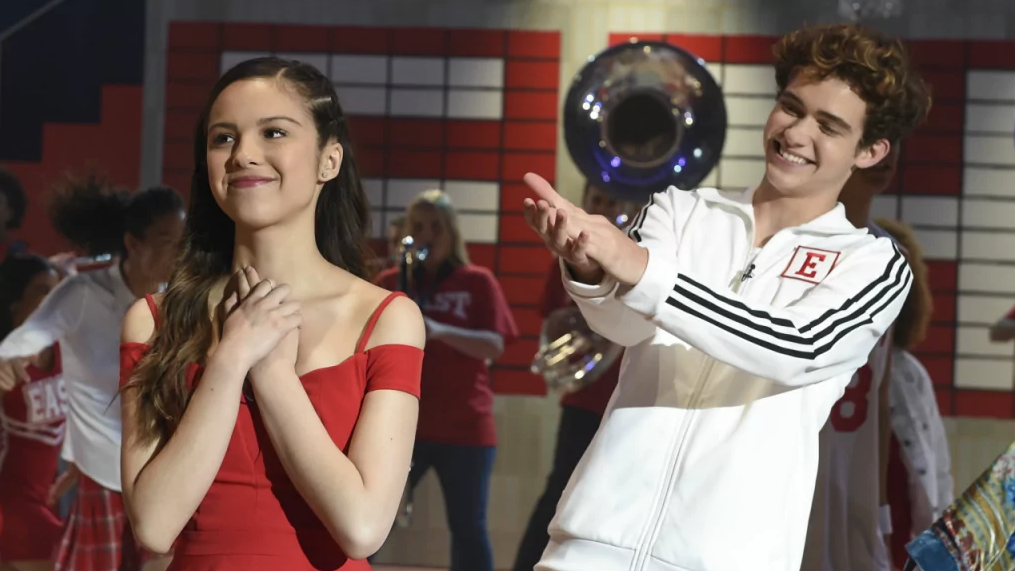 Disney + is opting to bring back HSMTMTS back for a third season. This year will see a summer-themed season as the wildcats — and production — relocate to Los Angeles, following the Wildcats "as they leave the hallways of East High for the ultimate summer at sleepaway camp, complete with campfires, summer romances and curfew-less nights."
"We are overjoyed to be heading to the great outdoors for season three, and grateful to our partners and friends at Disney+ for their continued support of our next-generation Wildcats," said showrunner Tim Federle in a statement.
Big Shot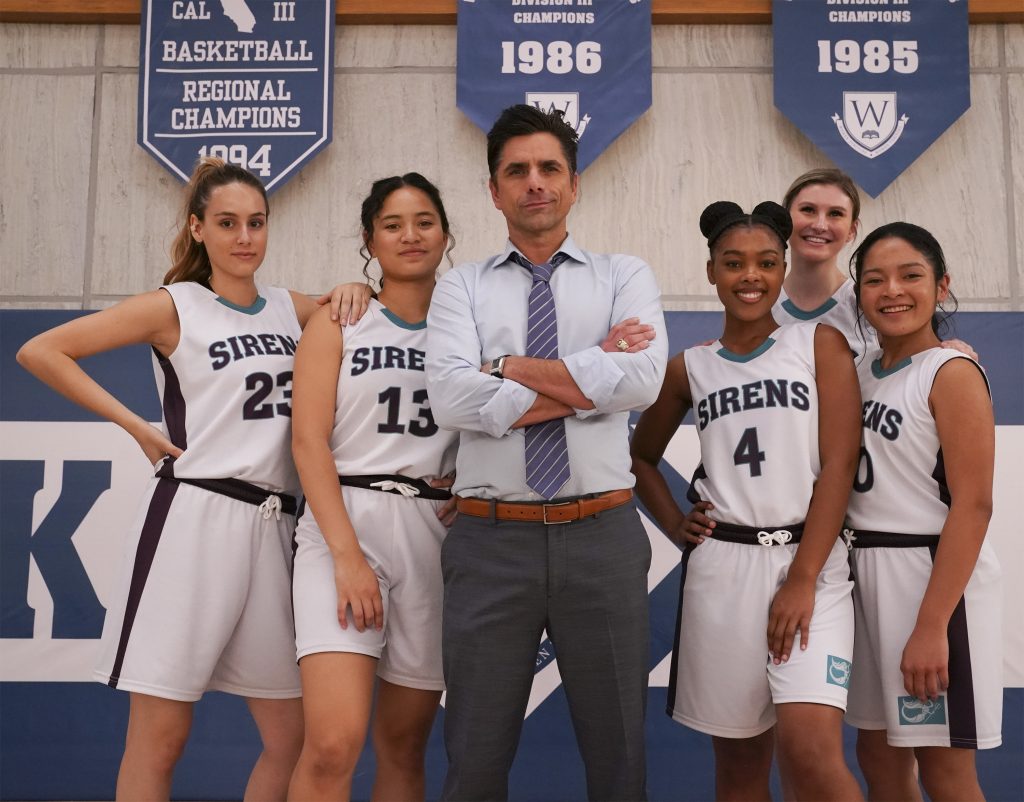 Big Shot will officially return for a second season, Disney + has confirmed.
"We are thrilled to be returning with Big Shot," series co-creator David E. Kelley said in a recent statement. "The show has touched so many hearts — John Stamos' brilliance, especially, as Coach Marvyn Korn. We look forward to Season 2 and beyond."
Stamos added "This show represents everything Disney is to me: family, inclusion and unity. But at its core, Big Shot is about guts and heart, and that is what Disney+ demonstrated by giving us a second season. I am sending lots of love to the critics and fans that got up on their feet and cheered for us from the sidelines. I'm so grateful to continue to play Coach Korn, a man who learns to let go of pre-conceived judgements and learns from an incredible group of women, helping him to evolve and grow. And yet, he still has so much more to learn…"
NETFLIX
Manifest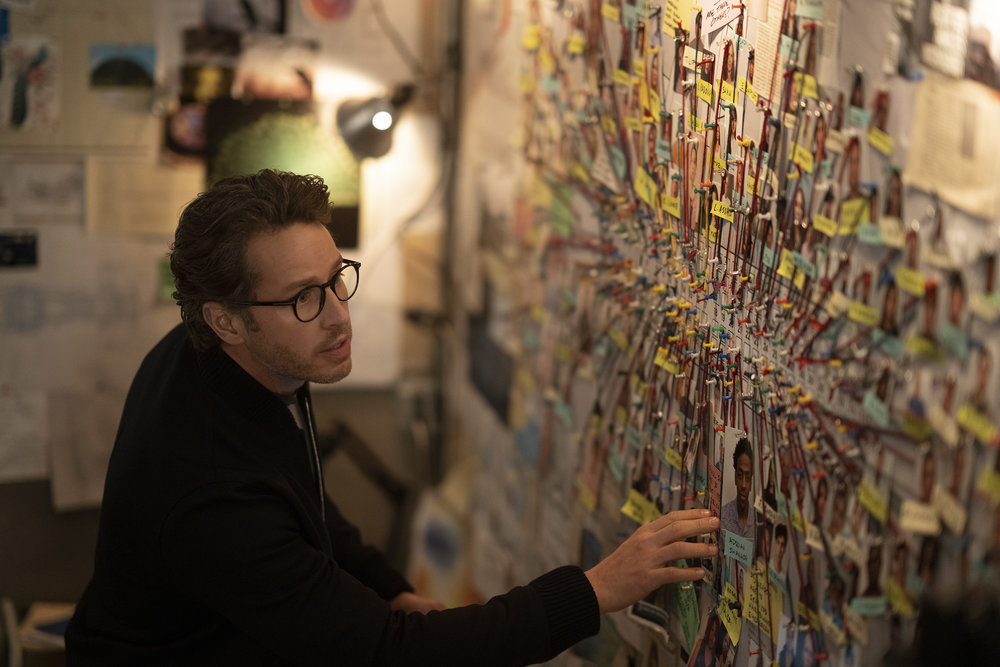 NBC's canceled Manifest lives again! The speculative fiction drama series was rescued from the cancelation void by Netflix, with plans to stream 20 new episodes as part of a super-sized fourth and final season.
Read more about the pick up here.
Never Have I Ever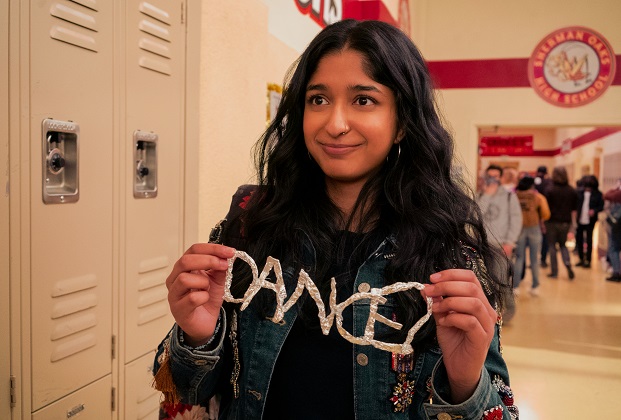 This coming of age comedy series from creators Mindy Kaling and Lang Fisher is officially coming back for season 3, with new episodes expected some time in 2022.
"We are so grateful to Netflix and Universal Television for letting us continue to tell this story, and to the fans around the world who clamored to see more of this badly behaved Indian teenager," Kaling and Fisher said in a joint statement.
Kobra Kai
Ahead of its December season 4 premiere, Netflix has given an early green light to season 5 of the martial arts drama.