Magnum P.I. is about to air its fifth season premiere on NBC, having spent the previous four years on CBS.
It's not the first time a canceled show has been resurrected on another Network, but for avid fans the switch came at a delicate point in the show's life — one in which several of the show's core characters saw their arcs spinning off in new directions. Gordo lost his job, Rick became a Dad, and crucially, Magnum and Higgins finally declared their feelings for one another, something actor Jay Hernandez had previously speculated would happen "Not the end of the season, but the end of the entire show."
Hernandez went on to explain his reasoning at the time: "I think that tension and the dynamic between Higgins and Magnum is a big part of why the show works, and if you take that away and they become a couple, the show loses a lot."
When CBS canceled the show following that spectacular Season 4 Finale love declaration and follow-up spectacular sunset kiss, it seemed the writing was finally on the wall for Magnum P.I.
Fast forward to less than a month later and NBC had snapped up Magnum P.I. for a 2 season, 20 episode deal, set to air in February 2023. But what does that renewal mean for the show going forward? Is #Miggy really tapped out, or will the show's writers find a way to separate these lovebirds, secure in the knowledge that a will-they-wont-they dynamic between two great leads is the best way to ensure longevity? And what, instead, if Magnum and Higgins remain an item? Will their new loved-up dynamic really tank the show?
The good news is that we can tell you a little bit more about what to expect because we've had a sneak peek at the first two episodes, thanks to NBC. Broad spoilers ahead.
MIGGY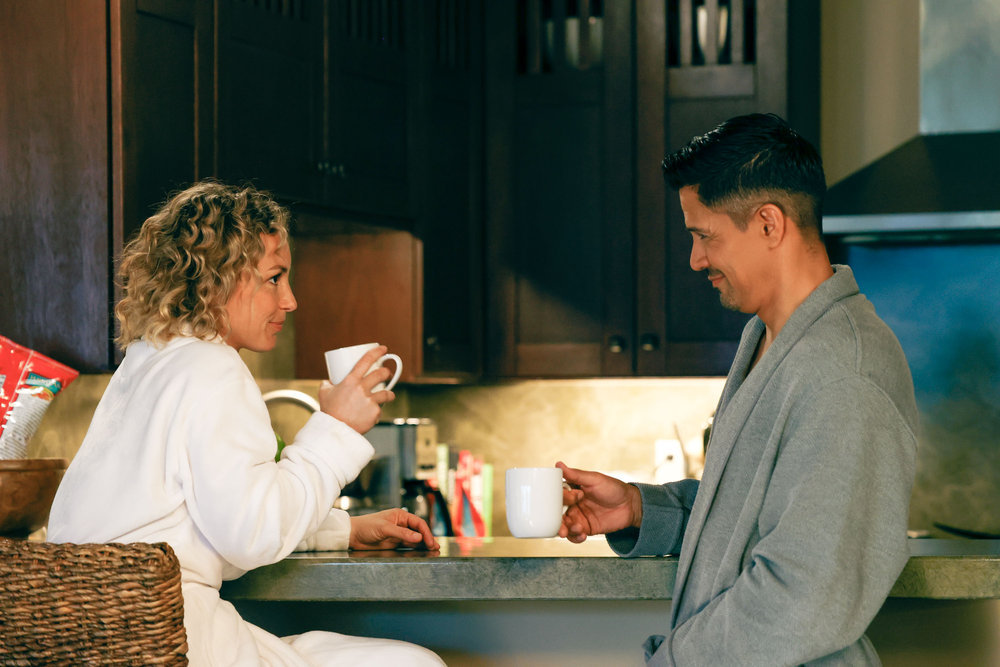 Magnum and Higgins pick up exactly where they left off in the Season 4 finale. Or the following morning to be precise.
Expect romantic shared showers, kisses, and some honest conversation between these two.
As for a break-up or reset of their core dynamic? Nah, we're just not seeing it.
It looks like Higgins and Magnum are set to remain an item. A very hot item for now.
But shush! Don't tell TC, Rick or the others.
A NEW BROOM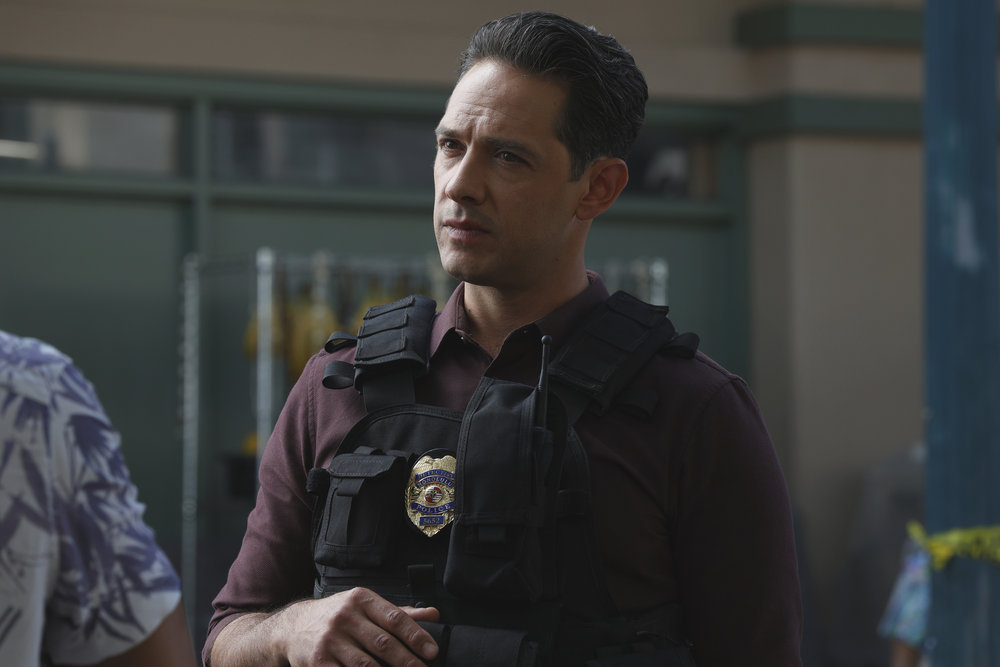 Gordy Katsumoto was in a bad place after doing a good thing in the Season 4 finale, and not much changes for him in the opening episode of Season 5.
Guilty over the actions he took to save Beth, Gordy will have to reckon with himself before he feels worthy of fighting for his badge.
Meanwhile Michael Rady joins the cast this season in a recurring role as HPD Detective Chris Childs. By-the-book Childs is the new thorn in Magnum and Higgins' sides, and is only too happy to arrest the pair during their first encounter, setting the stage for an uncomfortable relationship going forward.
However, when Childs proves more savvy than either Magnum or Higgins thought, the pair are forced to change their perspective on the HPD's newest broom.
A NEW THREAT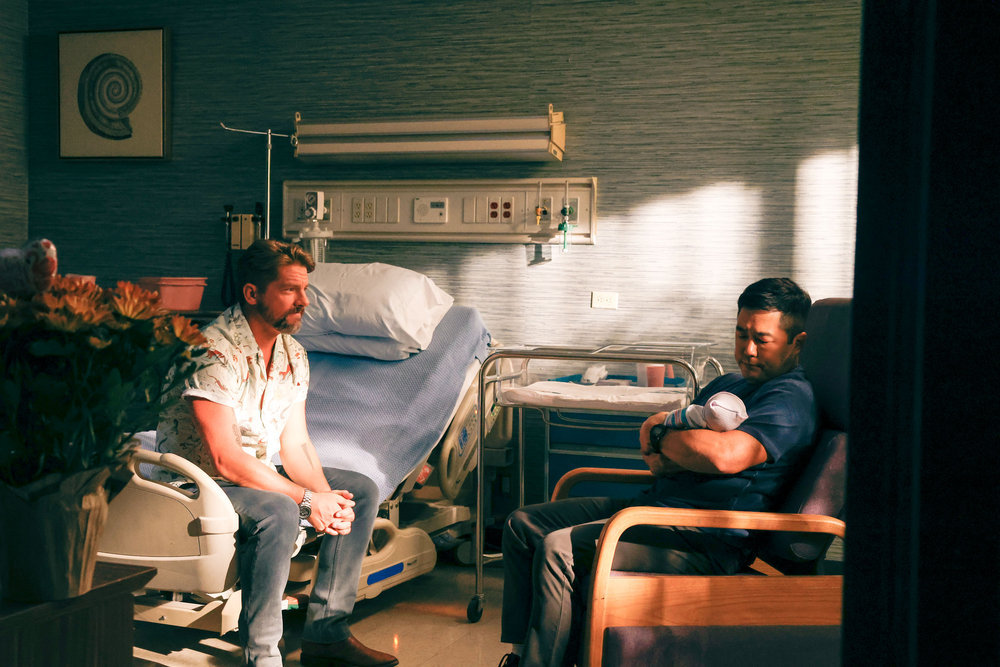 There's more to the Season 5 opener than romance and a case of the week.
The hour sets up a missing person B storyline that quickly blossoms into something with far-reaching consequences for Magnum, TC, and Rick that is sure to run for several episodes to come, and which we won't spoil for you here.
A WINNING FORMULA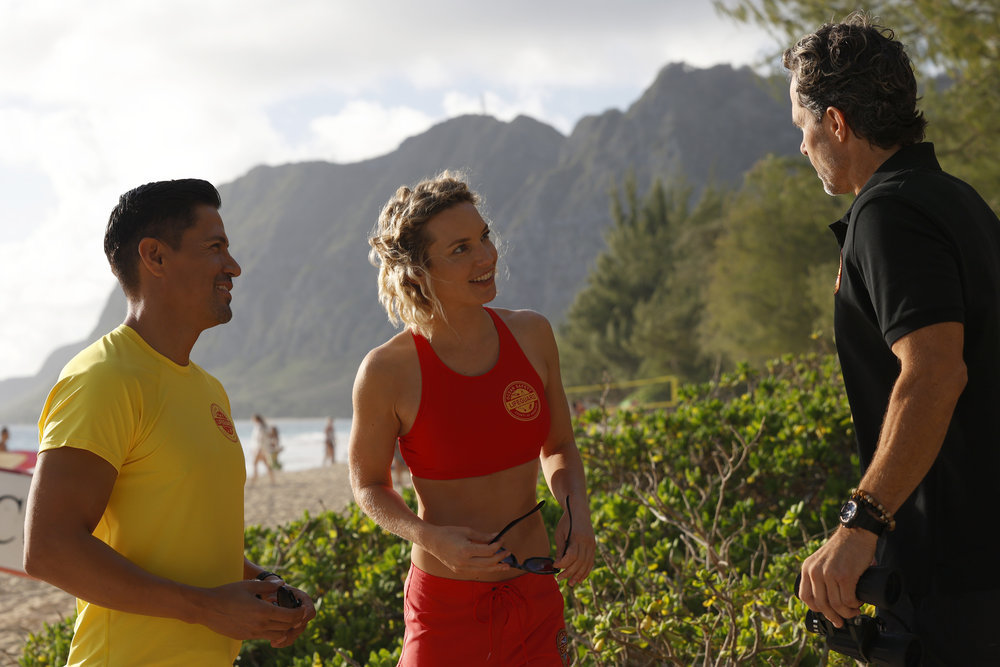 Whether you were happy or disappointed by Season 4's finale episode, there is no denying that a change of viewing destination has not hampered Magnum P.I.'s charm in any discernible way.
The show returns on form, with several storylines in the offing, a new mystery, and a dollop of charm and romance. With its core characters now on new and exciting paths, there's a lot to look forward to over the seasons ahead.
As Magnum muses in the opening scene: "It's not just another day in paradise, but maybe something even better."
Magnum P.I. premieres its fifth Season on Sunday, February 19 (09:00PM – 10:00PM) on NBC.
Follow us @TVPulseMag for more Magnum P.I. scoop this season.