It's that time of the year again, my friends.
May brings a slew of renewal and cancelation announcements from not only the five big broadcast networks (ABC, NBC, CBS, FOX and the CW) but also your favorite cable and streaming providers.
Picture the scene. Your favorite TV show is just been canceled. Likely, the announcement didn't come directly from the Network, who usually only provide such details when a show is entering its final season after a long and successful run. Perhaps an actor, or producer, freshly let loose from contract limitations, announced the bad news over Twitter. Sound familiar?
Or maybe you're not quite there yet? Your show is only looking likely to be canceled. In an online plea to fans, the show's plucky/desperate showrunner reaches out to fans, urging them to watch tonight's episode live, as Nielsen counts those views as viable ratings figures. You want to save your show, but where is the best place to make your view count? And what about 'Save our Show' hashtags? Do they really work? Or should you perhaps consider campaigning a popular streamer like Netflix to adopt your show instead? Hey, it worked for FOX's Lucifer, didn't it?
Ok, let's get into it.
The (maybe) surprising answer to the first of those questions is that unless you are a Nielsen family, it won't matter where you watch your favorite ailing show. Only Nielsen families watching TV — or streaming their selections via Hulu or YouTube — count towards ratings.
While the big 4 — Hulu, Sling TV, PlayStation Vue, and YouTube TV — offer a broad choice of streaming options, it's only Hulu Live and YouTube TV that are currently part of Nielsen's metric system, as per their 2017 announcement. So while a service like YouTube TV might feature a slew of familiar shows from broadcast networks like ABC, CBS, NBC, FOX, and The CW, unless you are are being tracked by Nielsen, your viewing habits won't count.
RELATED | Has MY Show Been Canceled? A Complete list of Everything That's Flatlined this Season
As fewer people than ever before now watch non-sports broadcast TV shows, and of that smaller group, many opt for delayed viewing or streaming, the old chestnut about whether Nielsen truly offers a reliable system for tracking viewing habits inevitably becomes a re-discussion point every year during renewal and cancelation season.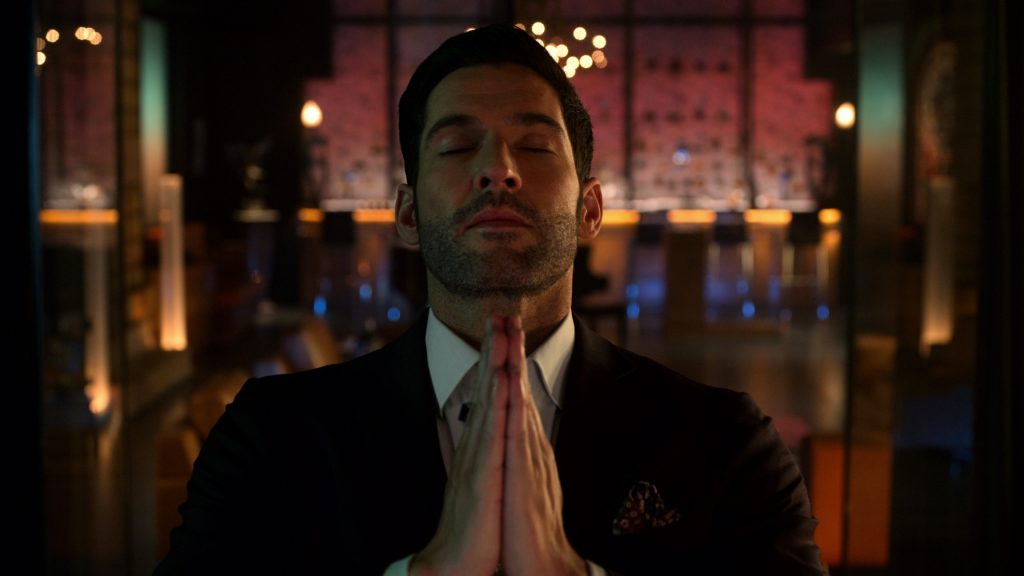 However with Nielsen dominating the metrics market, and likely to do so for some time to come, perhaps the more pertinent question fans should ask about the likelihood of seeing their show stick around for another season is this: What contributes to a show's cancelation or renewal chances?
The answers to that question are, thankfully, more straightforward.
Is your show is produced by an outside studio?
For example, the canceled Lucifer (revived for 2 further seasons season on Netflix after being axed by FOX) was produced by Warner Bros TV, but aired on FOX.
Warner Bros TV similarly produced FOX's serial killer drama Prodigal Son also canceled this week. Low ratings put the future of the show in jeopardy throughout season 2 despite the presence of heavy hitter Catherine Zeta-Jones in a season 2 story arc.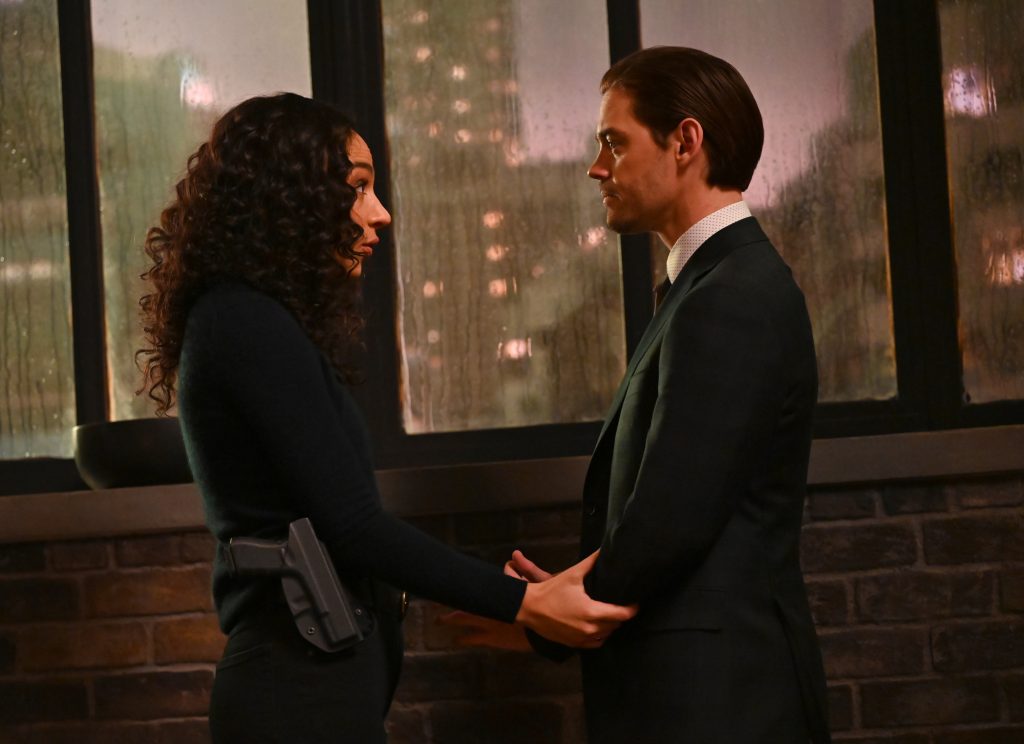 In these cases, as viewership declines over time, networks who license these shows from outside studios seek to recoup losses. Sometimes they attempt to do so by raising the license fee, or by seeking to own a percentage of the show. If a deal between the outside producer and the network can't be struck, the network will always choose to cancel the show over losing money. It's then up to the studio to try to shop their product elsewhere. (In reality, the true product is you, the live audience … but that's a conversation for another day.)

If the studio is "in house" e.g. ABC Signature (which is part of Disney Television Studios and produces the long-running medical drama Grey's Anatomy), then there are no such tricky negotiations to be had, and a higher chance the show will return, unless ratings are truly truly terrible. Which brings us to …
How well is your show doing compared to other shows in the same demo, on the same network?
As we all know ratings are any network's bread and butter. Ratings create ad revenue, after all. Ad revenue keeps the Networks on the air. However, what matters most is how well your favorite show is doing — not against other shows on other networks, but against other shows on the same network. (So yes, all those weekly 'ratings race' articles are nonsense after all.)
RELATED | Do Show Creators Owe Their Fans a Happy Ending?
Add up the ratings for all the scripted shows on a network, and divide by the number of shows. You've got yourself a "scripted average." Shows that score above a network's scripted average are practically guaranteed a renewal. In fact, a show can fall to as low as 20% below the network's average and still get renewed. Any less, and the network is likely to cancel. (That said, shows airing on Friday can be renewed with ratings that fall up to 30% below their Sunday through Thursday counterparts! So seeing your show moved to a Friday night slot doesn't always mean the end.)

What is the show's syndication status?
In case you're not aware of the term, syndication = selling reruns to another network or channel. Although syndication doesn't really benefit the network (unless they part own the show), it does benefit the studio who make it, so studios will hope their shows stick around for the long term. Shows that have already reached syndication status are less likely to be renewed. Shows in their second and third seasons falling below that all important episode count threshold (a magic number anywhere from 66 to 100), are more likely to stick around until their episode count hits the magic number — as long as their ratings are ok.
Is your show on The CW?
Black Lightning's 4th season, which premiered on February 8, 2021, will also be its last. Blame low ratings if you like, but the actual reason for this cancellation is streaming rights wars between CW parent companies Viacom CBS (Paramount+), Warner Bros. (HBO Max), and streaming giant Netflix.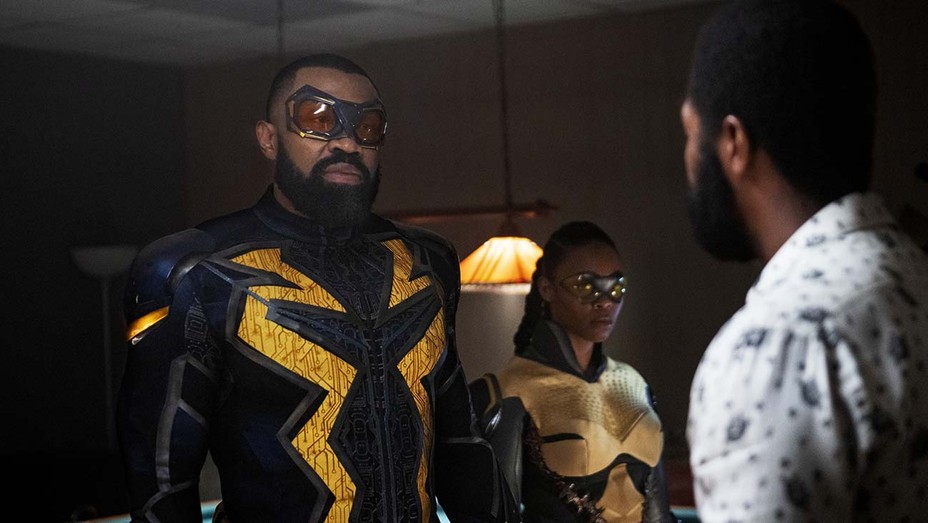 The CW has a deal with Netflix in which all of its shows that began before the 2019-2020 Broadcast season go to the streaming service eight days after their season finale airs. In order to beat Netflix at the streaming game, The CW's Mom and Dad, Paramount + and HBO Max, need to get first dibs on their own CW shows. To do that however, the CW needs to create a new stable of shows beginning AFTER the 2019/20 broadcast season. Older underperforming shows on the CW are no longer safe from the chopping block, especially if they can be replaced with something similar, e.g. a spin-off or a reboot. See also Supergirl.
Being a CW show can also have its advantages. 2017's soapy drama Dynasty recently premiered its fourth season opener to a 0.0 ratings score in the adults aged 18-49 demo, but will remain on air due to the CW's commitment to Netflix. (It was recently renewed for a fifth season!) The show, and others falling into this ludicrous "zombie" demographic, in which there are no live viewers, will continue to churn out episodes until The CW's deal with Netflix for steady, cheap programming is done.
Ok, so what doesn't matter when it comes to renewal or cancelation?
According to the number crunching cynics among us the answer is 'Save our show' campaigns, furious tweeting in the direction of alternative networks, airplane banners, sending networks bulk novelties to represent your displeasure, etc. etc. etc.
Your show may be renewed or even picked up by another network or streamer while these activities are happening, and the showrunners and actors involved may even directly attribute your efforts to a pickup that occurs alongside your activities, but ultimately, your show's fate has probably been decided before you even knew it was in danger.
TV continues to be a fickle numbers business.