Fans of Starz' American Gods woke up this morning to the unhappy news that the show has been canceled after 3 seasons.
Creatively, the show had seen its fair share of ups and downs, along with some headline-making controversy. (Creators Bryan Fuller and Michael Green left the series after season 1, along with actors Gillian Anderson, Kristin Chenoweth, Moussa Kraish, Pablo Schreiber and, very publicly, Orlando Jones, over the course of the show's beleaguered run.) However despite an uneven second season plagued by budget and storyline concerns a slimmer, trimmer, punchier third season managed to put the show back on track creatively.
In the finale episode, our hero Shadow Moon undergoes a ritual vigil for dead Dad Mr Wednesday (AKA Odin) only to discover that dad has tricked him by sacrificing his son in order to gain immortality. Shadow is betrayed, and dies, tethered to the World Tree, his father's words ringing in his ears.
"A blood sacrifice by a son? Wow. That's powerful enough to restore me to all my former glory. Odin the all-father, all powerful once again."
Speaking before the cancelation news, American Gods author Neil Gaiman commented to Entertainment Weekly re the surprising cliffhanger "If we don't get a season 4, we've ended on the single most frustrating, upsetting and maddening place that any season could possibly end."
Yeah Neil. We have.
Bar some talk of a potential movie which may or may not ever see the light of day, what's next for fans of the show? Well, they can always read the book, right? Or get into a new show? or tweet out some Save our Show hashtags? After all, no show is guaranteed a renewal unless it's been tagged as such for multiple seasons, and even then, nothing is ever written in stone in TV Land.
In reality though fans of Starz' American Gods will echo Shadow Moon's plight by likely spending a lot of time in limbo wondering why and how they found themselves without any manner of resolution after three years of investment.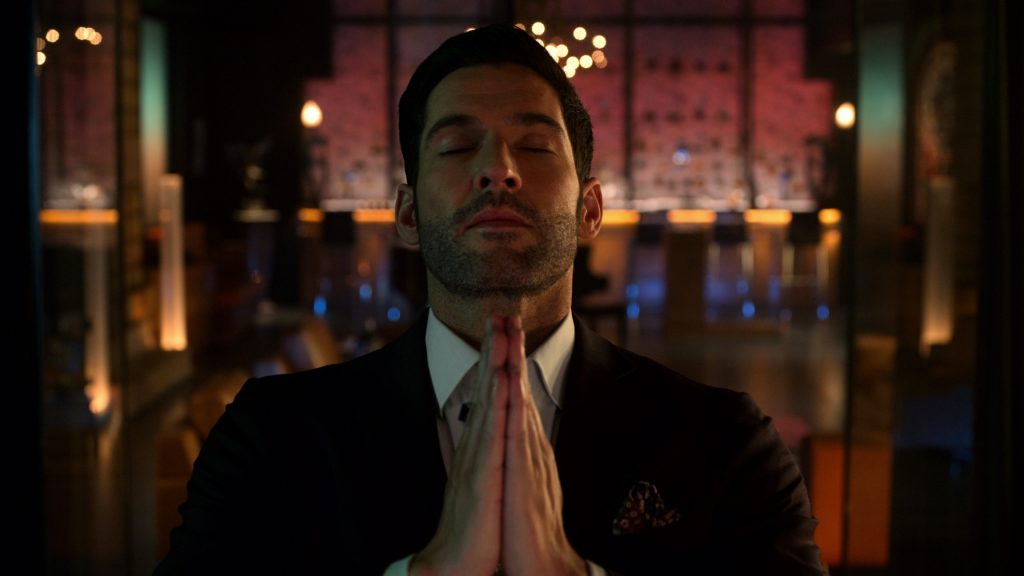 Fans of FOX's Lucifer suffered a similar fate (but were rescued when the show was later picked up by Netflix), when show creator Joe Henderson admitted in a 2018 tweet that:
"We created a season finale with a huge cliffhanger so that there was no way Fox could cancel us."
Let's stop for a moment and break that down. So despite knowing show renewals and cancelations are based on ratings, production costs, and studio ownership, Henderson went ahead and finished the season without any ending or payoff for fans, based on an assumption that if he created the most frustrating unresolved season ender ever, the Network would throw away all those 18-49 ratings numbers and renew the show.
At the time, Henderson admitted knowing his creative decision would upset fans in the light of the show's cancelation.
He tweeted at the time "Instead, we're going to frustrate the hell out of you fans. I'm so sorry for that."
His suggestion? A Save our Show campaign. "What it teases for season 4… well, maybe, just maybe, we can #SaveLucifer and show you." he added.
In the end, FOX was unsurprisingly unswayed by the giant cliffhanger, and the tweets, and the hashtags.
So what actually saved Lucifer? When FOX axed the series back at the end of the 2017/18 broadcast season, it was a middle-of-the-road performer in terms of ratings. Notably, it was produced by an outside studio, Warner Bros, and therefore subject to rising licensing fees with every new season produced on the FOX network.

Netflix observed that Lucifer did well online. And internationally. And on Hulu, where it aired its first three seasons prior to its cancelation. Crunching the numbers, the streamer took a calculated gamble, and bought into 10 fresh episodes. The rest is history. For fans of American Gods, and almost every other show not fortunate enough to be saved from the cancelation void by a savvy business opportunity, the answer seems to be to shrug and move on collectively.
However, one can't help but question the mechanics behind unfinished seasons that seem to rely on fan campaigns, prayers, and crossed fingers for their continued existence. If indeed show creators do actually understand the complex medium in which they choose to create TV — studios and ratings and demographics and rising fees — they must also know their show's renewal depends on ratings. And if they do, shouldn't they work to provide fans with a proper season ender once a year in the very likely event their show doesn't return? Even with all that hashtag fan support?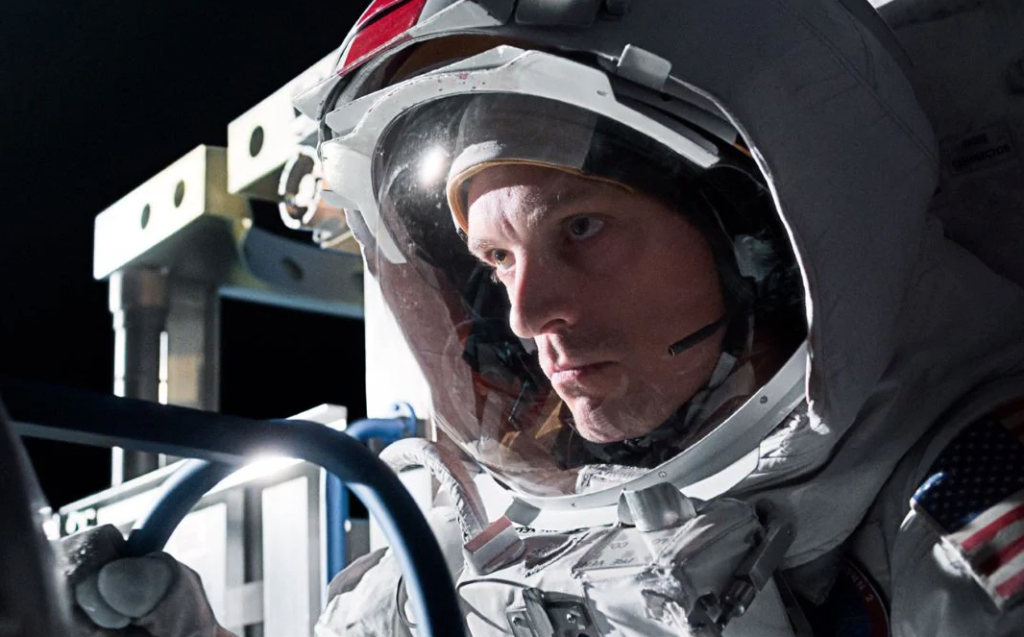 Understandably, writers and creators don't want to show all the cards they've been hiding up their sleeves, especially if those cards are being withheld for a dramatic reveal, or a turning point for a character, or even the series as a whole. We get it. However, shows like The Expanse, The Boys, Carnival Row, and Bosch on Amazon Prime, For All ManKind and Ted Lasso on Apple TV+, The Umbrella Academy, Russian Doll, and You on Netflix, to name just a tiny few, have all hit upon a formula that keeps fans excited, and ratings up by means of a seasonal story arc that is resolved to the satisfaction of its audience, and the tease of a new adventure that will set the scene for the season to come. IF THE SHOW SHOULD BE RENEWED. Surely that's not a ridiculous idea? Many successful shows with past seasons under their belts already follow this formula. Wrapping or partially wrapping a season gives fans an emotionally satisfying payout for all of the time they have invested in a show over the course of the season, in addition to having something to talk about while waiting for the show to return. Wrapping a storyline also gives fans a reason to assume the show's writers know what they are doing, are confident and sure in their storytelling, have a clear direction they intend to travel, and don't need a summer off to think up a resolution to whatever stinker of a cliffhanger they dropped on their fans in the final episode of the last season.
After all, even children's bedtime stories have a beginning, a middle and an end.
And if the show should fail to be renewed? At least fans are not left to hang around indefinitely nursing their unresolved questions, like Shadow Moon hung up on the World Tree in Starz' American Gods.
But what do these successful shows mentioned above have in common? The answer is that none of them are airing on broadcast TV. Most don't run to 20-24 episodes per season either, enabling writers and creators to plan and hone their stories beforehand, including the creation of a well-crafted season ender.
The likeliest culprit for lazy season enders, unfinished storylines and a seemingly constant stream of sudden cancelations however seems to point to Broadcast TV's old-fashioned and outdated way of transforming the creative process into 22-24 episodes of safe and predictable TV. Broadcast nets and some cablers just don't seem to really care enough to look very far beyond reaping the temporary benefits of May Sweeps. For proof, just look at the number of broadcast dramas that ended their seasons last year with the staple cliffhangers of fire, earthquake, flood, or the maybe-death of a core character. (You'll have to tune in next season to find out if he or she escaped the fiery earthquake mudslide… if we get another season, that is.)
Whatever the reason, shows that end their seasons with what their creators believe are "spectacular" cliffhangers but are in fact merely unresolved storylines, are in danger of signalling to their audience that they are tapped out creatively. With season premiere ratings more and more matching their season lows of the year before, it's easy to see where and why fans are choosing to jump ship.
The TV landscape has changed over the years. Gone are the days when a show might be guaranteed 20 million overnight viewers, and a golden handshake guaranteeing another season. The modern ratings game is a merciless meat-grinder, into which low-performing shows are continually fed. Try shooting J.R. at the end of a season of Dallas today, and you might never discover who did it.
Who Shot J.R.? We've been canceled, so we can't tell you. But hey, tweet the Network and demand an answer. They might even bring us back!* #WhoShotJR
*They won't.