NOLAN MUST MAKE A DECISION
Now that John Nolan knows about Bailey's past, he must decide if they still have a future.
Meanwhile, when a plane crashes in the middle of the city the team races to find out why.
Guest starring is Matthew Glave as Oscar Hutchinson, Arjay Smith as James Murray, Helena Mattson as Ashley McGrady and Steve Kazee as Jason Wyler.
"Heart Beat" was written by Fredrick Kotto and directed by SJ Main Muñoz.
Air Date: Sunday, Jan. 2 (10:00-11:00 p.m. EST), on ABC.
161033_0330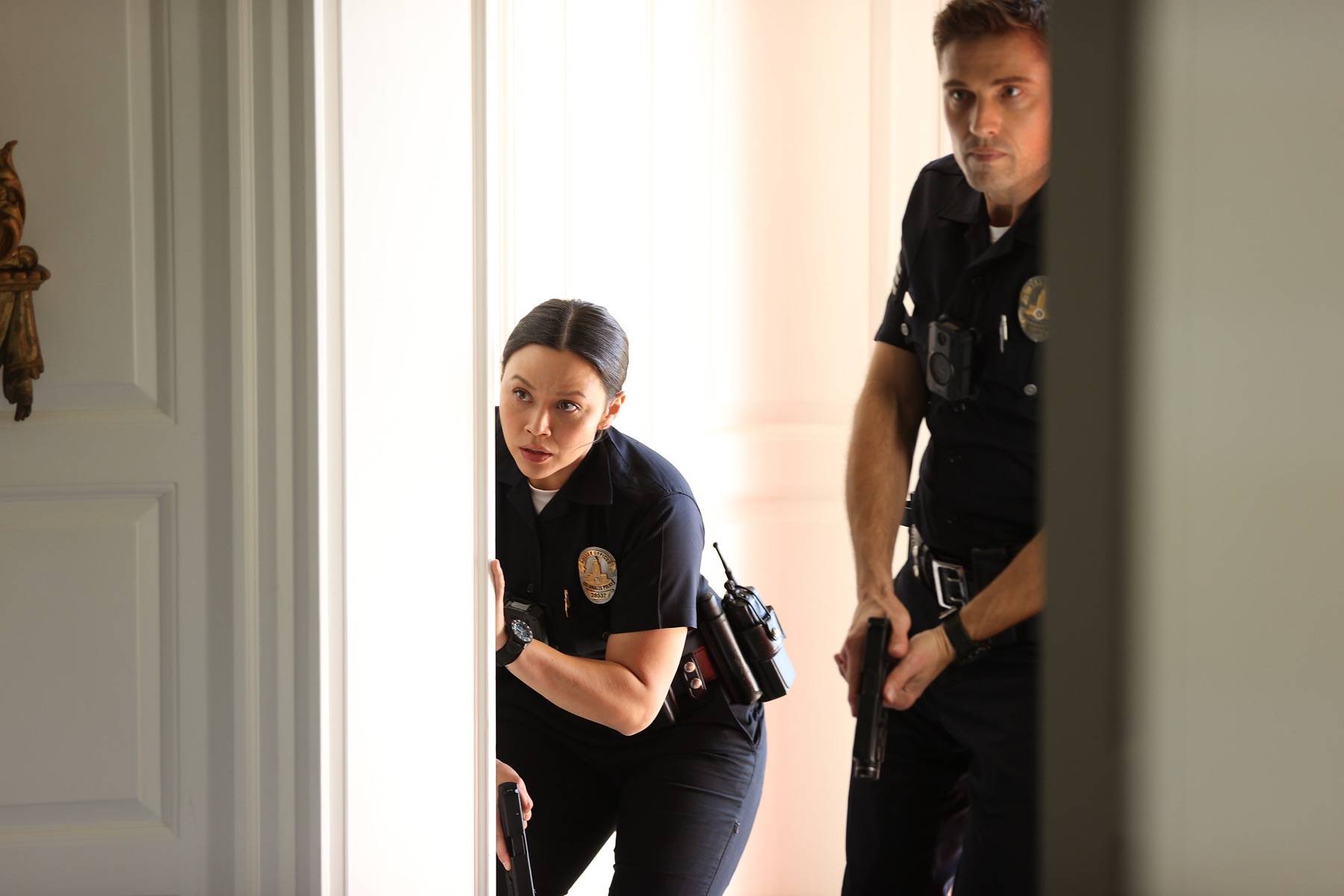 Picture 1 of 35
THE ROOKIE - "Heart Beat" – Now that John Nolan knows about Bailey's past, he must decide if they still have a future. Meanwhile, when a plane crashes in the middle of the city the team races to find out why on all-new episode of "The Rookie," SUNDAY, JAN. 2 (10:00-11:00 p.m. EST), on ABC. (ABC/Raymond Liu)MELISSA O'NEIL