Want to know if you're in the right place? This article pertains to shows canceled during the 2020-21 Primetime Broadcast and 2020-21 Streaming schedule.
In a TV landscape made more complicated by the looming presence of Covid19, our precious shows are more vulnerable than ever to sudden and often seemingly inexplicable cancelations. One day, you hear your show has been renewed for not one but two seasons! The next, you wake to discover "Repeated Covid19 shutdowns have pushed our production budget to the limits, forcing us to reconsider that renewal. And that other renewal … and all remaining episodes of the current season."
Is it fair? Absolutely not! But should you suffer a life of TV limbo, wondering if your show is just on another extended Covid-induced hiatus or actually gone forever? Also absolutely not.
Thankfully, TVPulse Magazine has you covered. In our cancelation guide below you will find a regularly updated (that means you should bookmark it and return obsessively) list of Broadcast, Cable, and Streaming shows that have met their maker, when and (where possible) why.
This list is updated daily, or as necessary.
BROADCAST
THE CW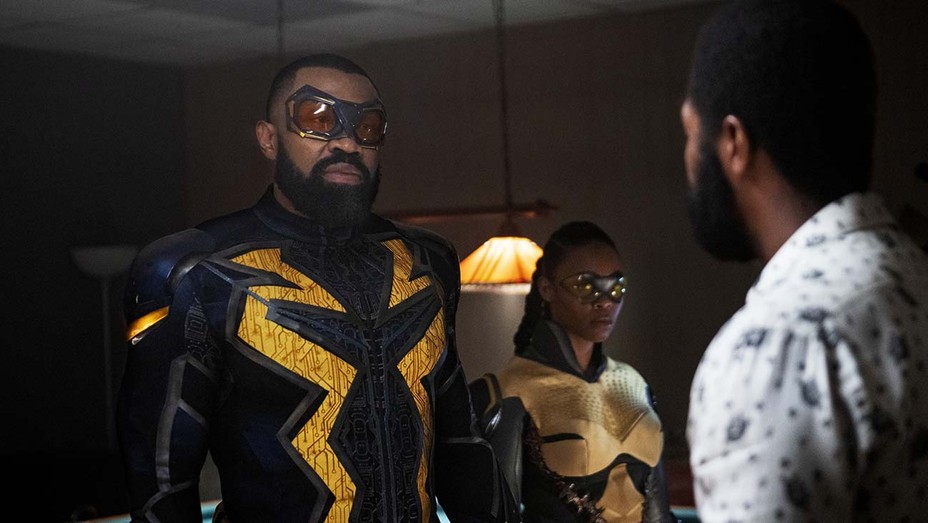 Black Lightning
Black Lightning's 4th season which premiered on February 8, 2021, will also be its last. Blame low ratings if you like, but the actual reason for this cancellation is streaming rights wars between CW parent companies Viacom CBS (Paramount+), Warner Bros. (HBO Max), and Netflix.
The CW has a deal with Netflix in which all of its shows that began before the 2019-2020 Broadcast season go to the streaming service eight days after their season finale airs. In order to beat Netflix at the streaming game, Paramount + and HBO Max need to get first dibs on their own CW shows. To do that however, the CW needs to create a new stable of shows beginning AFTER the 2019/20 broadcast season. Older underperforming shows on the CW are no longer safe from the chopping block, especially if they can be replaced with something similar, e.g. one superhero show for another. See also Supergirl below.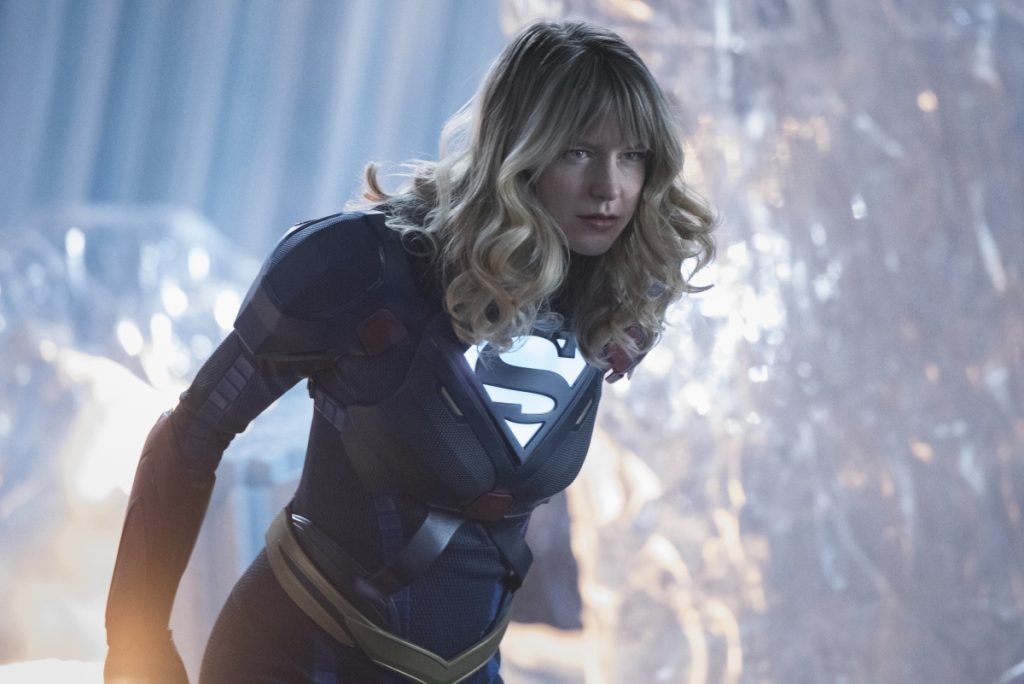 Supergirl
Supergirl begins a fifth and final season on March 30, 2021, after which time Kara Zor-El will hang up her cape for good.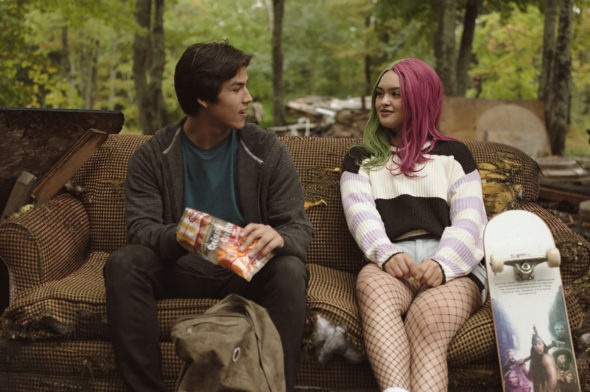 Trickster
Trickster was a Canadian coming-of-age supernatural drama which first premiered on CBC Television in October 2020, before being acquired by the CW as a staple in its 202/21 primetime schedule. The show aired its first episode on the CW on January 12, 2021. Despite being renewed for a second season prior to the first season's premiere; plans for more Trickster were axed on January 29, 2021, after controversy regarding series producer Michelle Latimer's indigenous identity came into question.
ABC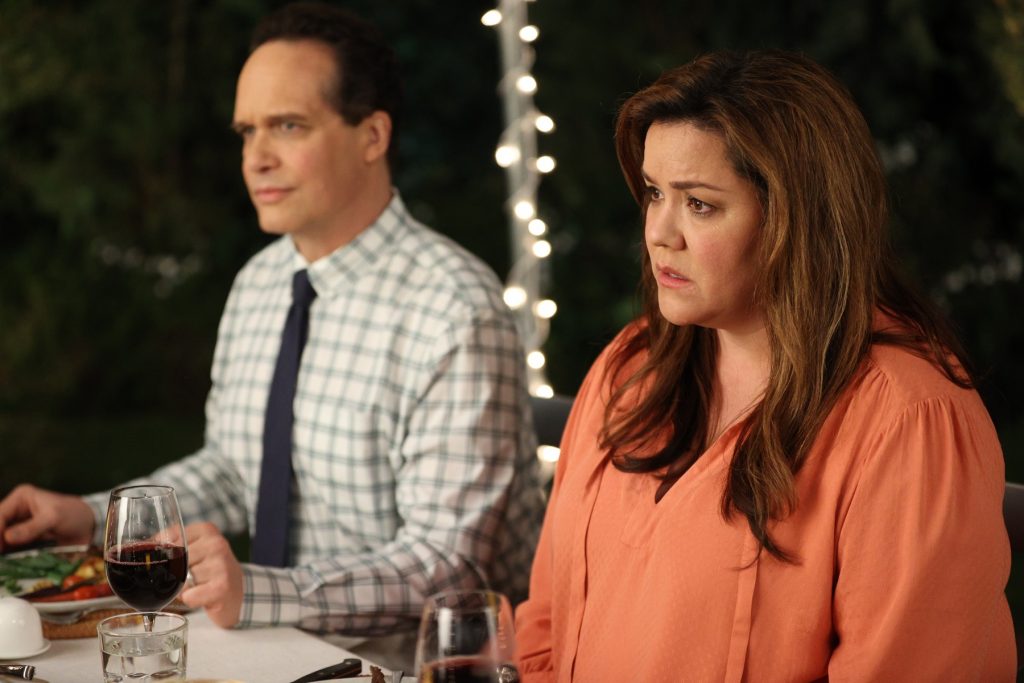 American Housewife
This one stings a little as American Housewife was the highest rated ABC show this year not to get a renewal. Casting changes, behind the scenes drama, and scheduling changes didn't exactly help either. The series is done at 5 seasons.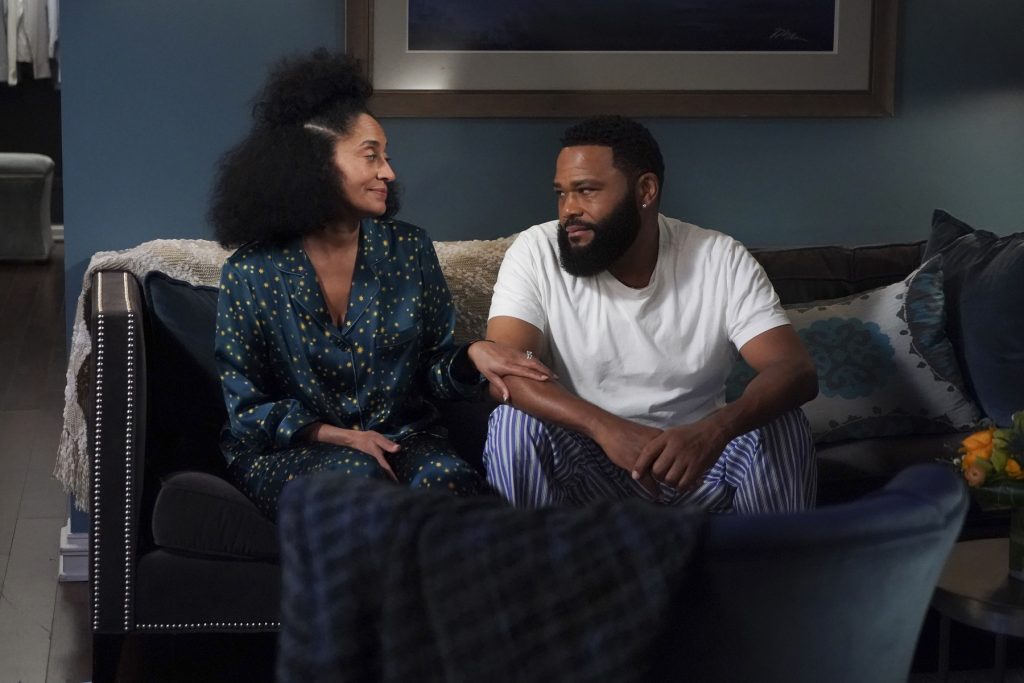 Black-ish
Black-ish has been both renewed AND cancelled. The show has been renewed for a final 8th season by ABC.
Addressing the cancelation on Instagram series creator Kenya Barris said "To ALL the people in the world I love, honor, respect and care for it is both exciting and bittersweet to share that black-ish been RENEWED by ABC for it's EIGHTH… and FINAL SEASON. In this day and age it is rare to get to decide when your show should come to an end, and we are grateful along with ABC to be able to make this final season exactly what we'd hoped for – and to do it with the entire and AMAZINGLY STELLAR cast coming back to close this chapter out with us the right way!"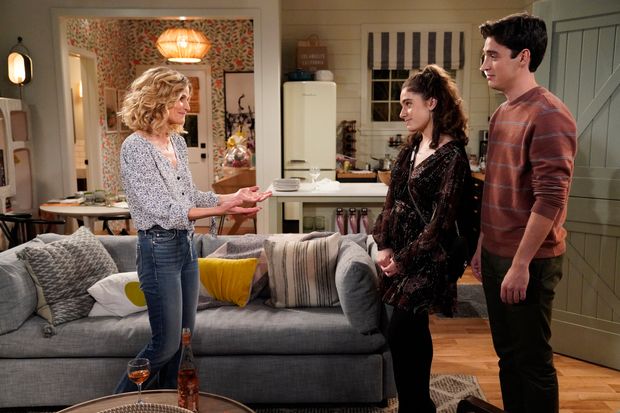 Call Your Mother
Call your Mother will not return for season 2, as per series lead Kyra Sedgwick who took to Twitter to say the following on the show's cancelation after one season on ABC:

"Before it goes out there in the world I want my fans to be the first to know that next Wednesday will be the last episode of "Call Your Mother". You guys have been so wonderful to tune in every week, or every other week or every two weeks! The rollout was nuts!"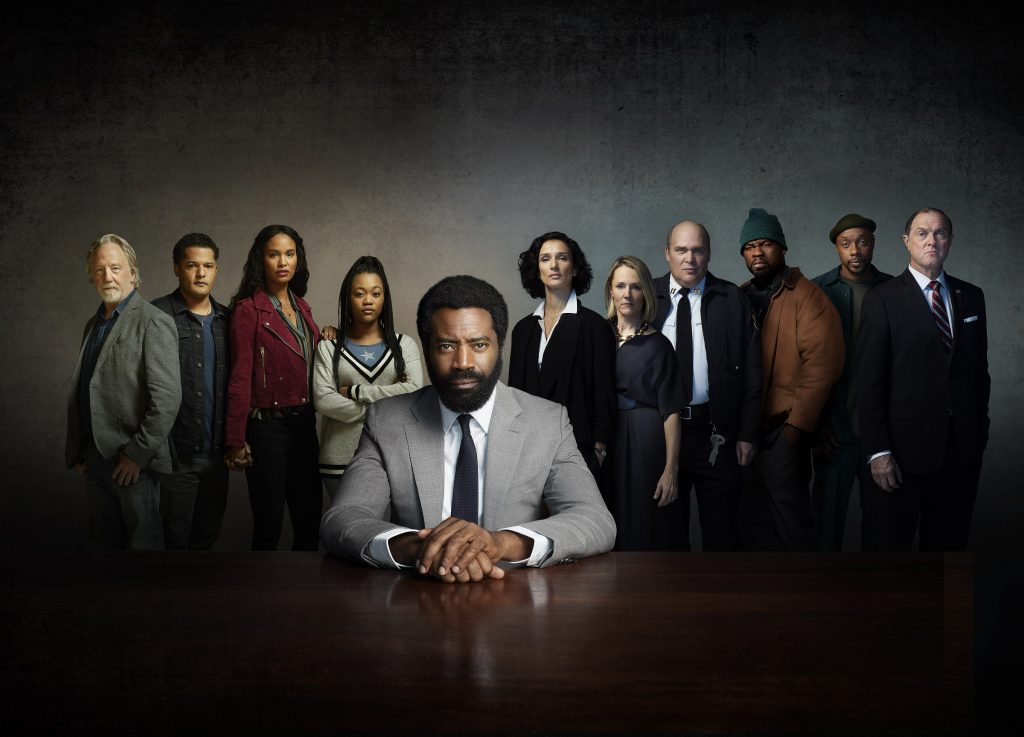 For Life
There was no chance of reprieve for this ABC drama. For Life was the networks it is lowest-rated scripted series of the current season in Live+Same Day. The latest from actor Nicholas Pinnock is that the series is being shopped elsewhere.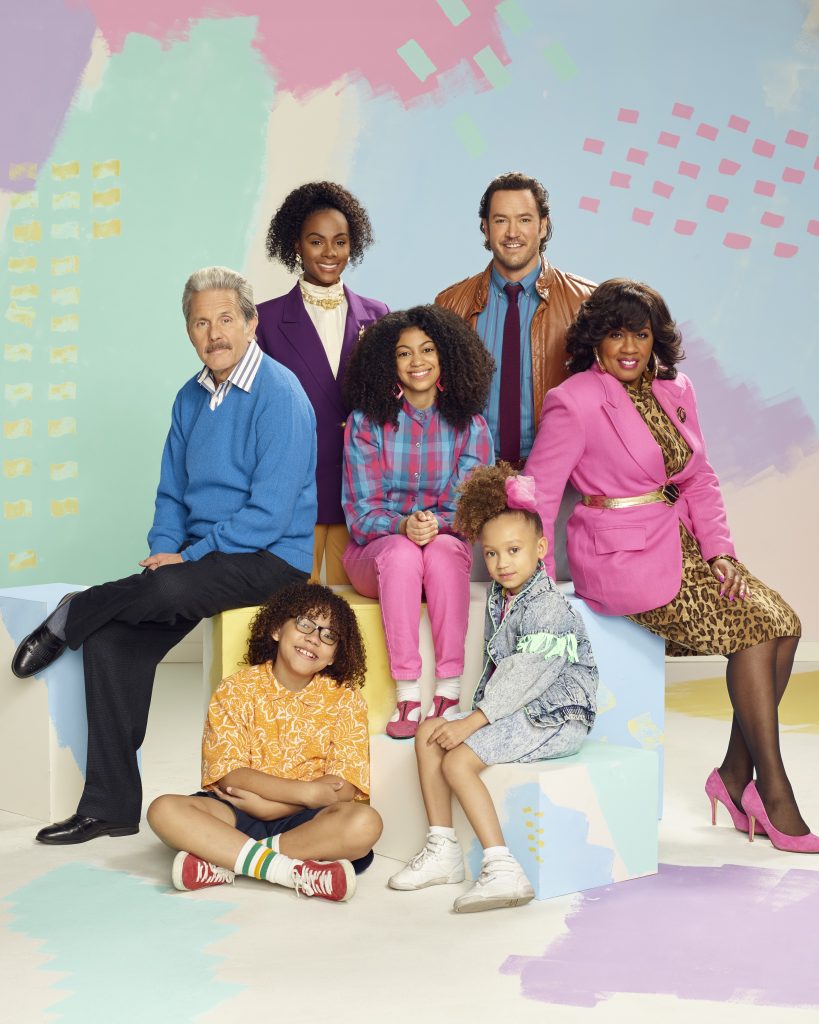 Mixed-ish
Black-ish spinoff Mixed-ish is not returning for a third season. Although the ABC comedy was an initial hit, ratings continued to slide, and the show earned itself a "bubble" status over the course of the current season.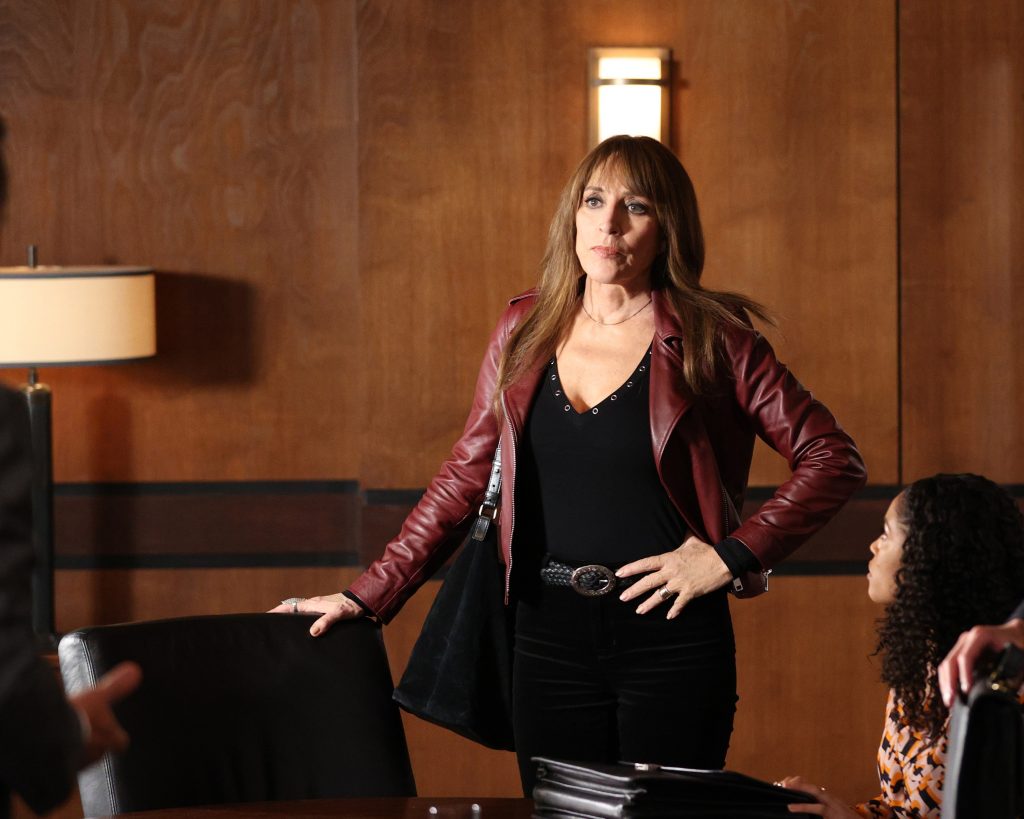 Rebel
ABC continues to struggle to keep a successful female-led drama on the air. The Katey Sagal-starring Rebel is the latest primetime drama to fail at the one season mark. It follows in the footsteps of last season's Stumptown, and Emergence and Quantico before it.
NBC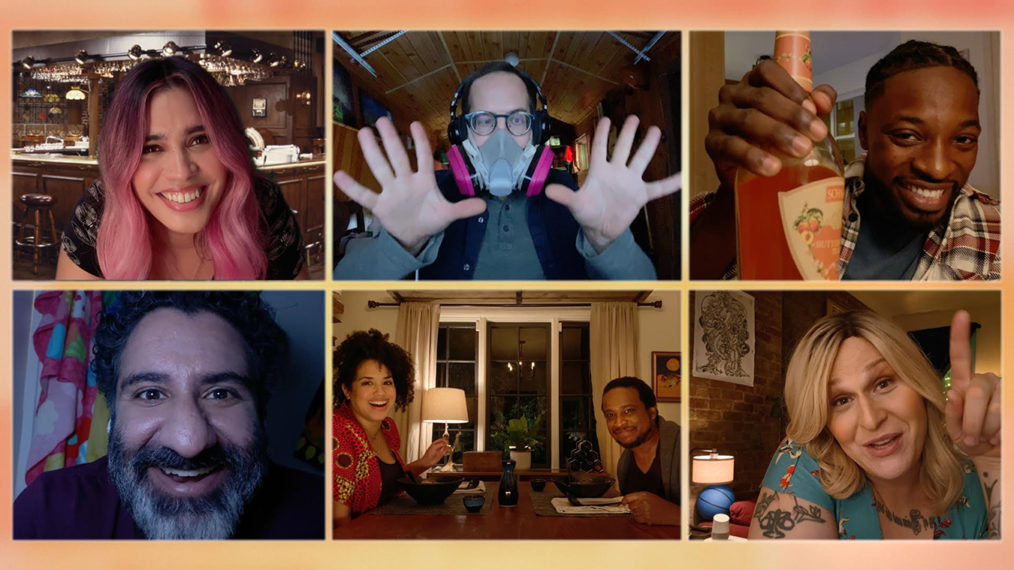 Connecting
This pandemic-centered comedy about a group of friends trying to stay connected through Zoom during the crisis was the first real scripted cancelation of the 2020-21 primetime Season. Although a capable production, Connecting somehow failed to connect. Perhaps audiences wanted something a little less real after a day of social distancing and zoom calls? The final 4 episodes of the series aired on NBC's streaming service, Peacock, and also on NBC.com.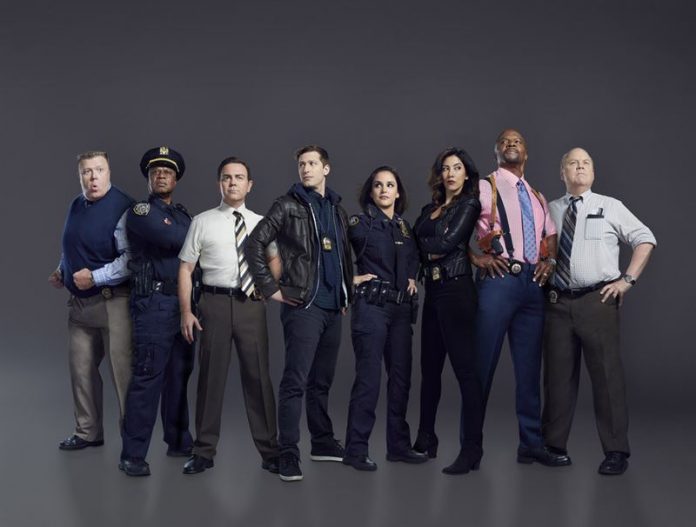 Brooklyn Nine-Nine
Decidedly not Noice. Read more about this cancelation here.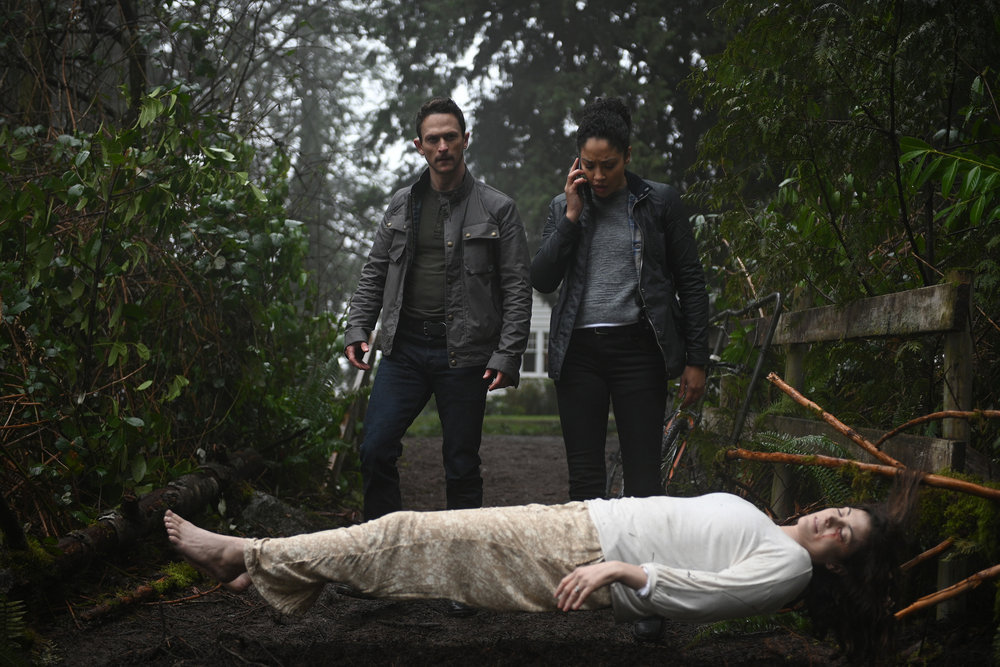 Debris
Debris was off to a promising start (TVPulse Magazine dubbed it NBC's best scifi series in years) with an intriguing pair of series leads, and an even more intriguing premise. However, over 13 episodes the show squandered opportunities and continuously kicked key reveals down the road, squeezing 13 episodes of mysteries into an uneven season finale, along with a jarring appearance by the lovable John Noble was a villain with supernatural powers. Although the show held relatively steady over its run with a 0.4 rating in the 18-49 age bracket, it didn't gain momentum, and the numbers ultimately weren't enough to save it.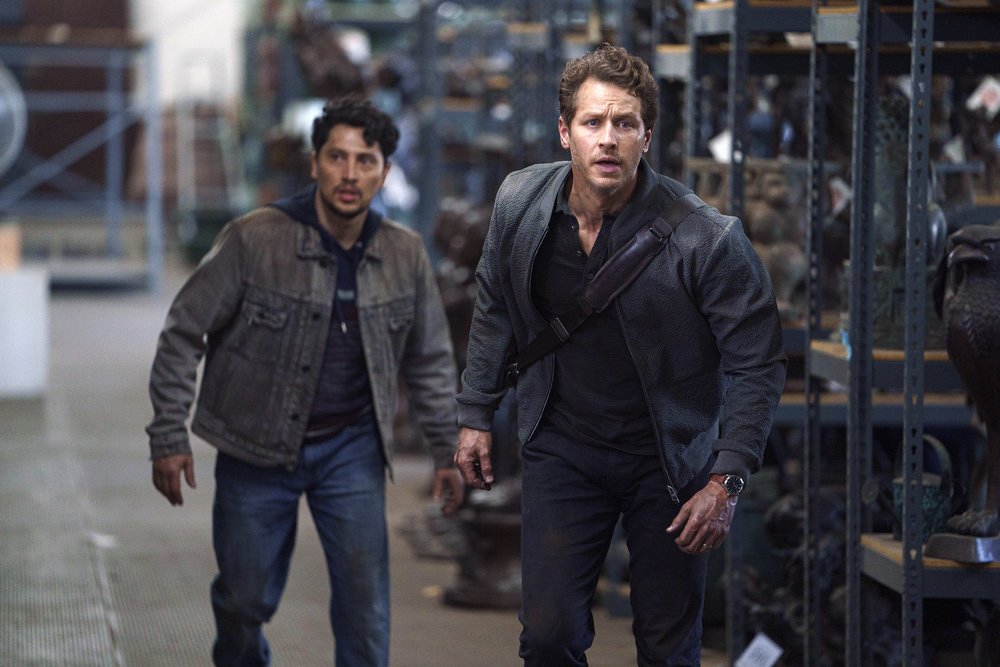 Manifest
Was the world really ready for another years-long serialized Lost-esque drama? Kinda. Manifest managed to stay on the air through concerted efforts by the show's writers to not irritate viewers with too many layers of impenetrable mythology or unsolved mysteries. Instead, the show dolled out smaller weekly mysteries with a side of soapy drama, all the while keeping its central mystery juuuuust out of reach. However the strategy didn't lend itself well to multiple seasons, and as its viewership dwindled, so too did chances of returning for a fourth season on NBC. After protracted negotiations between NBC and studio Warner Bros. the call was made mid June 2021 not to continue the series.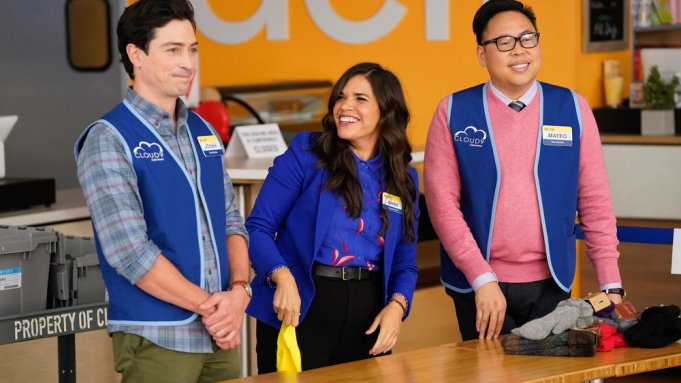 Superstore
Perhaps the writing was already on the wall with the departure of America Ferrera in the show's fifth season. Whatever the reason, NBC decided to pull the plug on this long-running comedy series about the lives of workers inside a big-box store after season 6.
"Superstore has always been a signature NBC series that has never failed to make us laugh while also thoughtfully examining important issues people care deeply about," said Lisa Katz, President, Scripted Content. "This has been an amazing group of writers, producers, actors and crew to work with and we are incredibly grateful for all their contributions. This show will forever hold its place among the top workplace comedies for which we have a cherished history."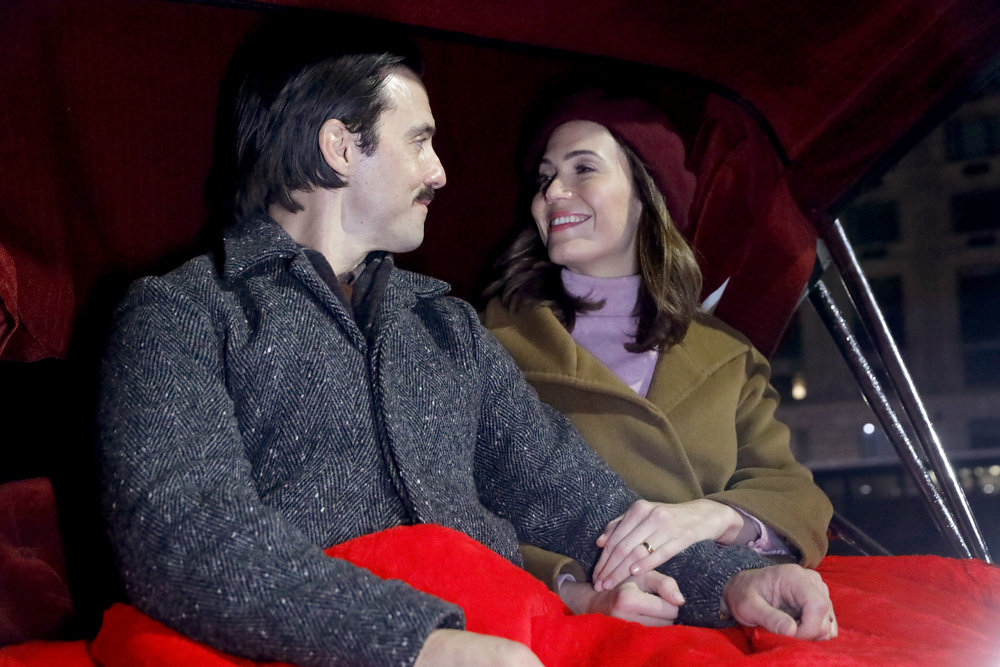 This is Us
The Pearsons may be forever but the show sadly is not. News recently emerged that the series will end following season 6, after the 2021/22 broadcast season. According to sources, the show's demise comes as an amicable agreement between NBC and series creator Dan Fogelman, who originally planned for 6 seasons only. Season 6 will also be the the final season under the series' current three-season renewal at the Network. Get ready to make some lemonade, This is Us fans.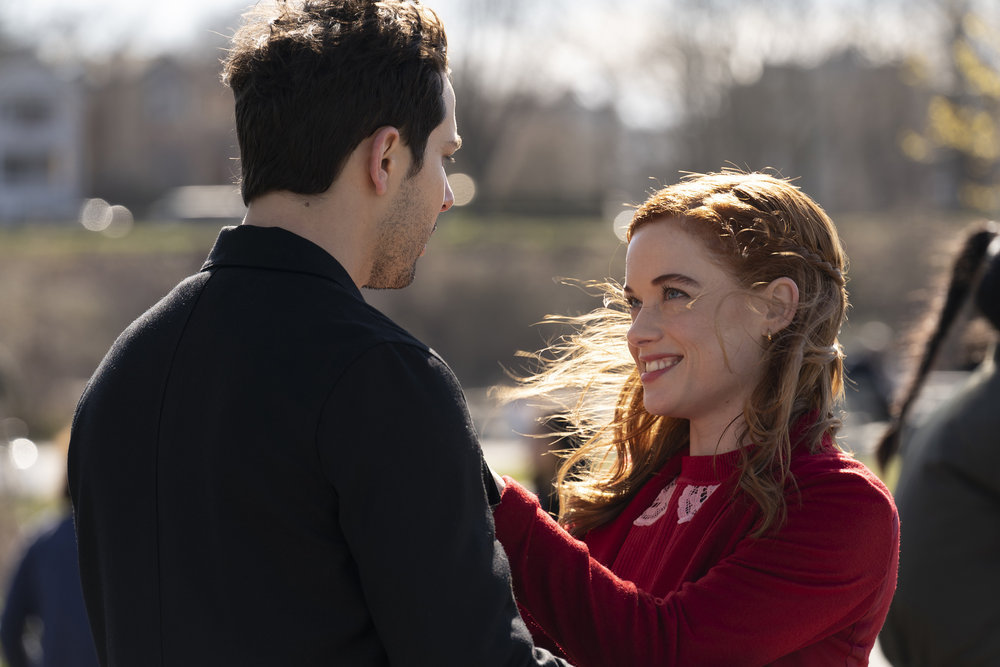 Zoey's Extraordinary Playlist
While (as I write) being shopped to other potential buyers, it may well be curtains for this 2 season musical drama, especially since Peacock (NBCs streaming wing) passed on picking up Zoey's Playlist for a final third season of 8 episodes after its cancelation at NBC. A 0.35 demo rating didn't exactly help.
FOX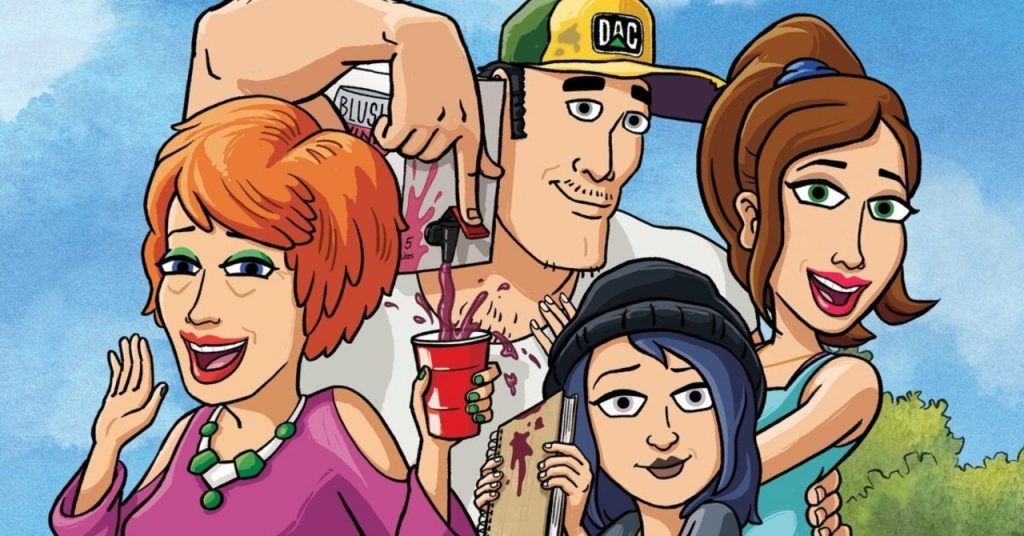 Bless the Harts
There will be no season 3 for this animated adult comedy from creator Emily Spivey.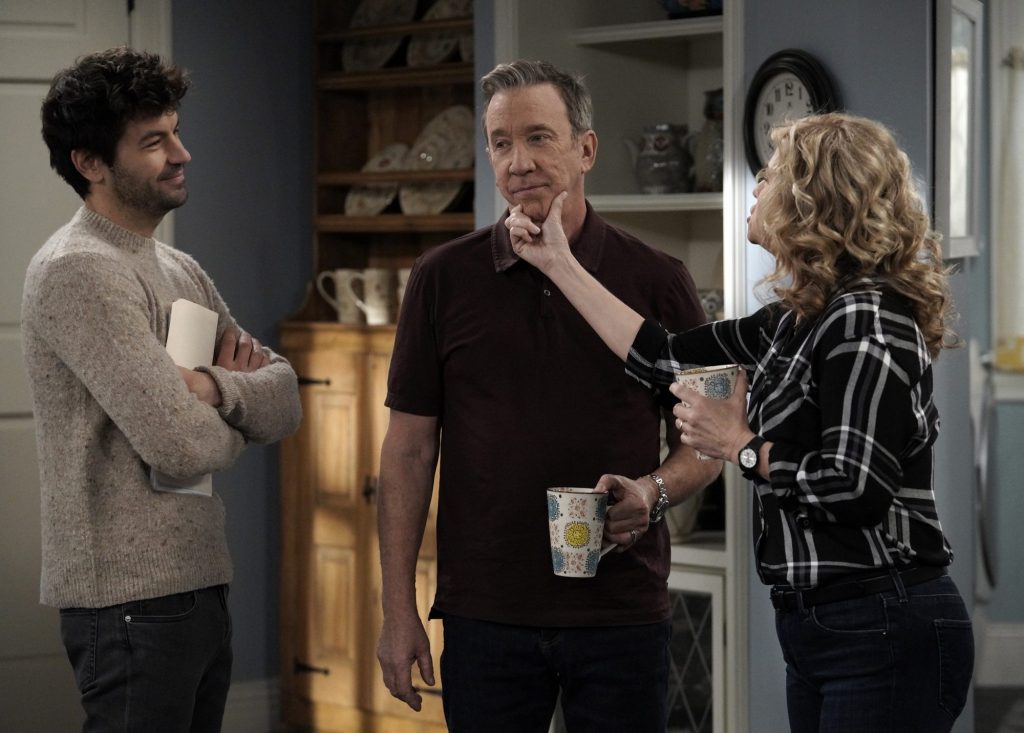 Last Man Standing
This one appears to be a case of run and done, as a decision to bring the long running (first on ABC, then on FOX) series to an end was agreed upon not only by the network but by series star Tim Allen.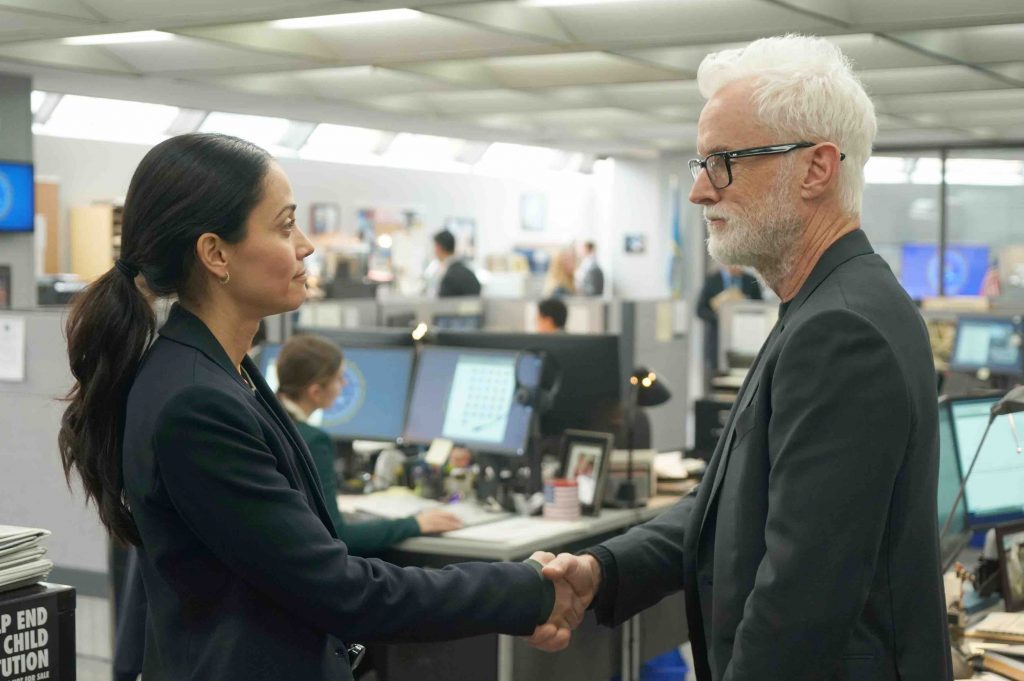 NeXt
By the book AI thriller NeXt set out to tell the tale of an artificial intelligence run amok. As its creator and an intrepid FBI agent teamed up to thwart its nefarious plans to doom humanity, Next's gimmicky computer tropes and stale characterisation failed to grab anyone's interest. A mere 2 episodes aired before news of the cancelation struck. Remaining completed episodes aired quietly on FOX.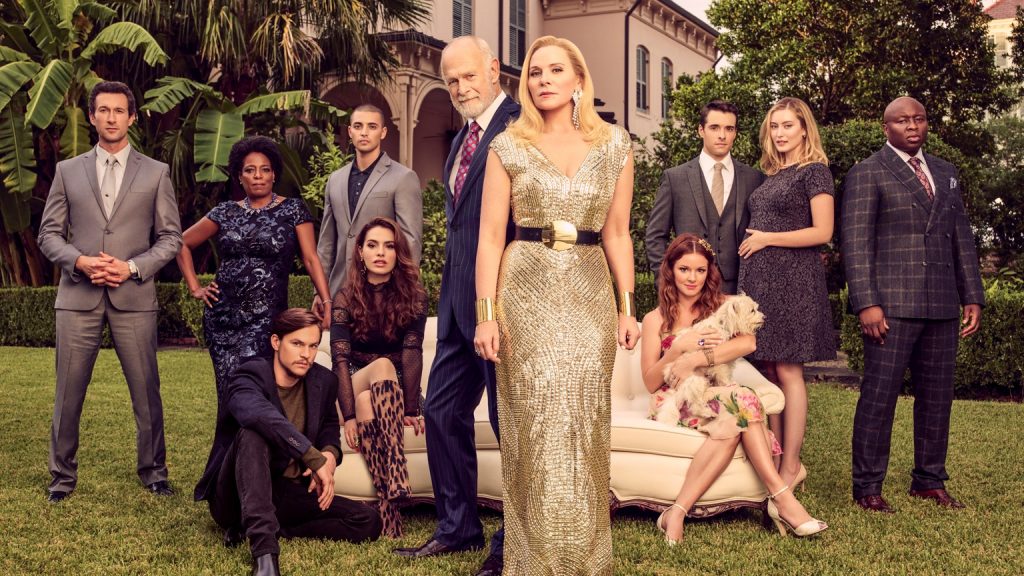 Filthy Rich
It was a case of too much laundry soap in the wash. Not even Kim Cattrall could save this silly southern tale of a wealthy family of evangelists who, following the death of their patriarch, struggle with a slew of illegitimate children bursting out of the woodwork. 5 episodes in, and Filthy Rich was done.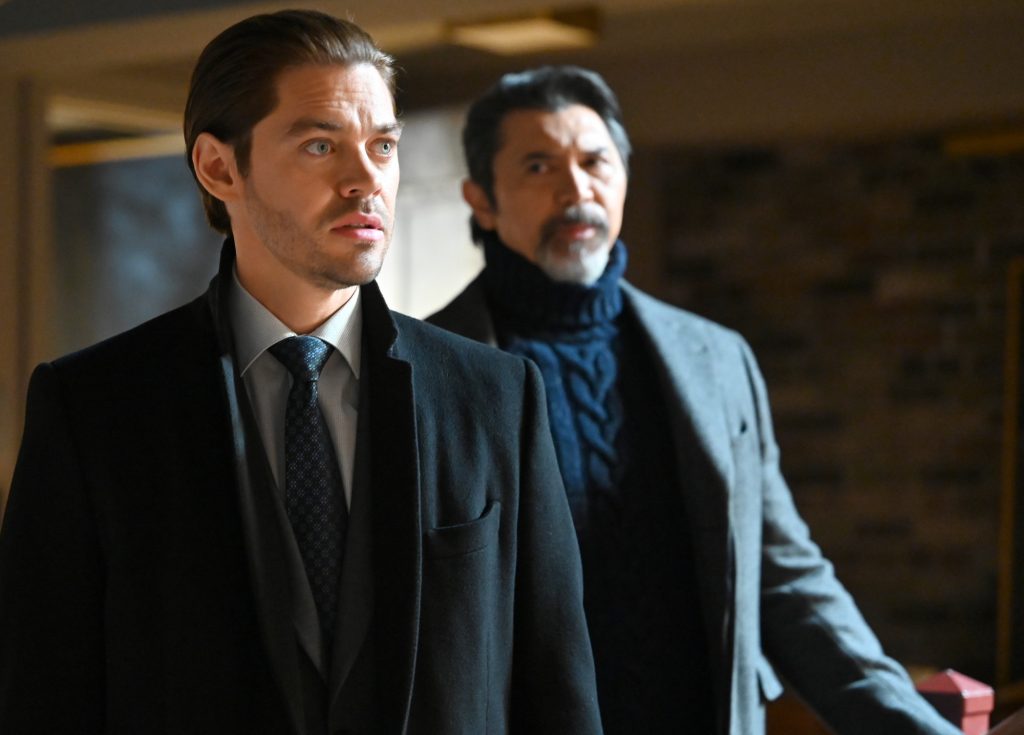 Prodigal Son
Low ratings put the future of this serial killer drama in jeopardy throughout season 2, despite the presence of Catherine Zeta-Jones in a season 2 story arc. Prodigal Son was among the last in Fox's slate to be renewed last season, and didn't quite make the cut this time around. Additionally the show is from an outside studio (Warner Bros TV) — always a factor during renew/cancel discussions.
CBS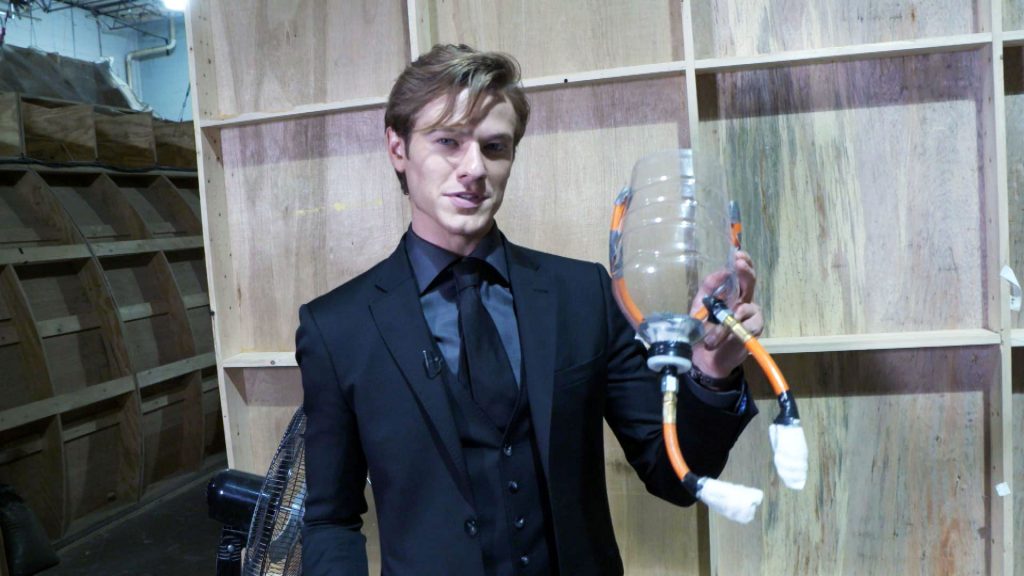 MacGyver
"All of us at CBS are extremely grateful for the incredible work and dedication from Lucas and the rest of the cast, as well as Monica, the writers and the entire crew," said Kelly Kahl, President, CBS Entertainment in a recent statement on the cancelation that took fans by surprise.
"The MacGyver team traveled far and wide to repeatedly save the world with little more than bubble gum and a paper clip and made this show distinctly their own. We're gratified we get to give this dedicated and loyal fan base the opportunity to say goodbye to their favorite characters in the thoughtful manner this series deserves."
The series will end on April 30, 2021.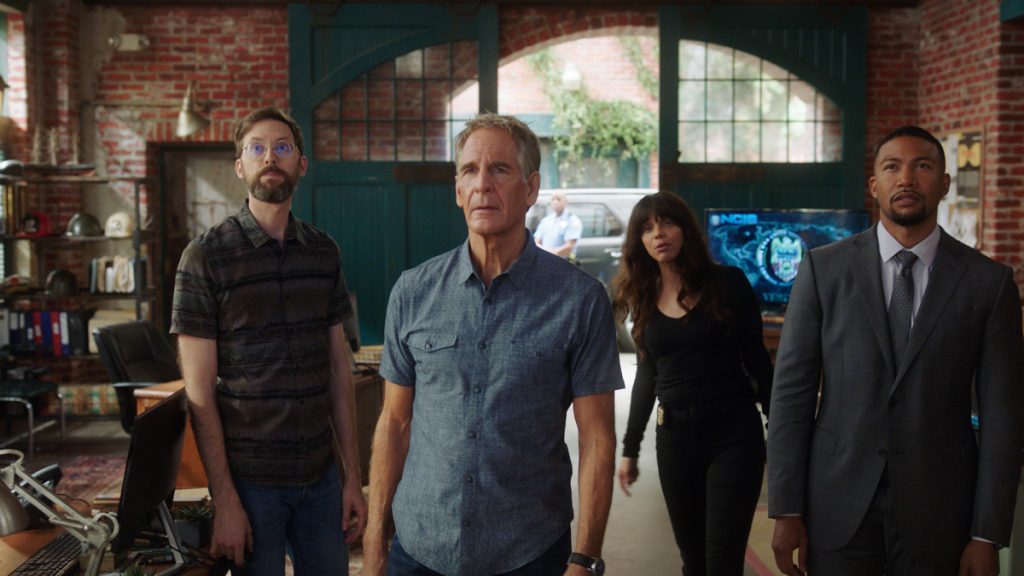 NCIS New Orleans
CBS announced that the series 7th Season will be its last. The show's series finale is slated to air May 16, 2021. Although franchise partners NCIS, and NCIS: Los Angeles are currently safe from from the cancelation axe, CBS recently announced a new addition to the family, NCIS: Hawaii, created and executive produced by NCIS: New Orleans executive producers/showrunner Christopher Silber and Jan Nash as well as SEAL Team writer-producer Matt Bosack.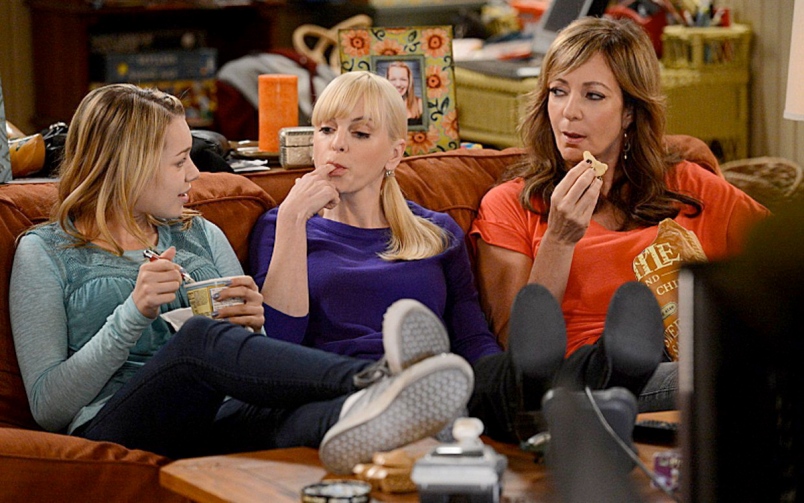 Mom
Mom is the latest CBS casualty in a week of surprises. The Network announced that Season 8 will be the show's final season. (Co-lead Anna Farris left the series ahead of the current season.)
"Since its premiere Mom has touched people's lives by sensitively tackling weighty yet relatable topics, with a perfect, deft touch," said Kelly Kahl, president of CBS Entertainment. "Mom redefined what a comedy can be, and we are proud to have been the network home to this wonderful series. We are deeply grateful to Chuck Lorre and his tremendously creative production team, helmed by Gemma Baker and Nick Bakay, and the amazingly talented cast, led by the phenomenal Allison Janney."
CABLE AND STREAMING
AMAZON PRIME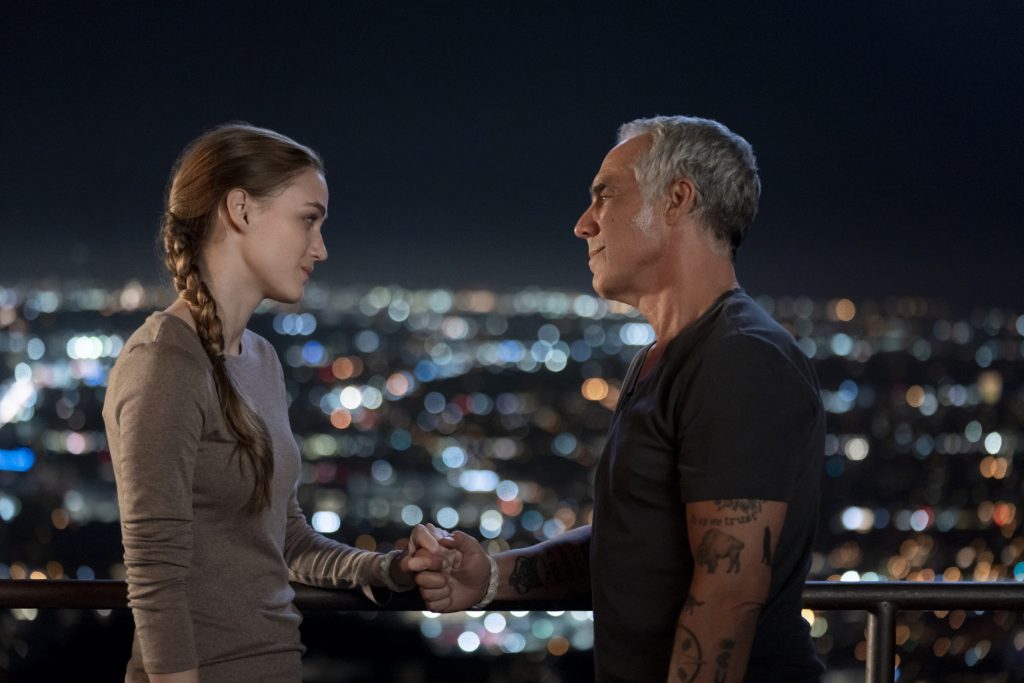 Bosch
Bosch is calling it a day after 7 seasons this summer, but fans have reason to celebrate, as Titus Welliver and a select handful of fan favorite characters will reprise their roles in a new IMDB TV/Amazon Studios spin-off series, based in Author Michael Connelly's world.
To say I am ecstatic is an understatement. To be given the opportunity to tell more Harry Bosch stories is a tremendous gift," said Titus Welliver in a press statement.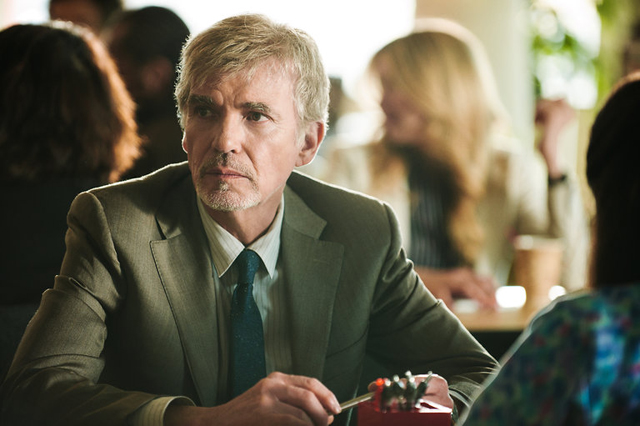 Goliath
The Billy Bob Thornton-starring legal drama has been 'renanceled' (renewed and canceled in one move), meaning its upcoming fourth season will also be its last.
"I'm thrilled we get another season to tell Billy McBride's story," Goliath executive producer Lawrence Trilling said in a statement. Our latest case tackles a timely global crisis that impacts an entire generation, and we will be adding some exceptional talent to our already amazing cast."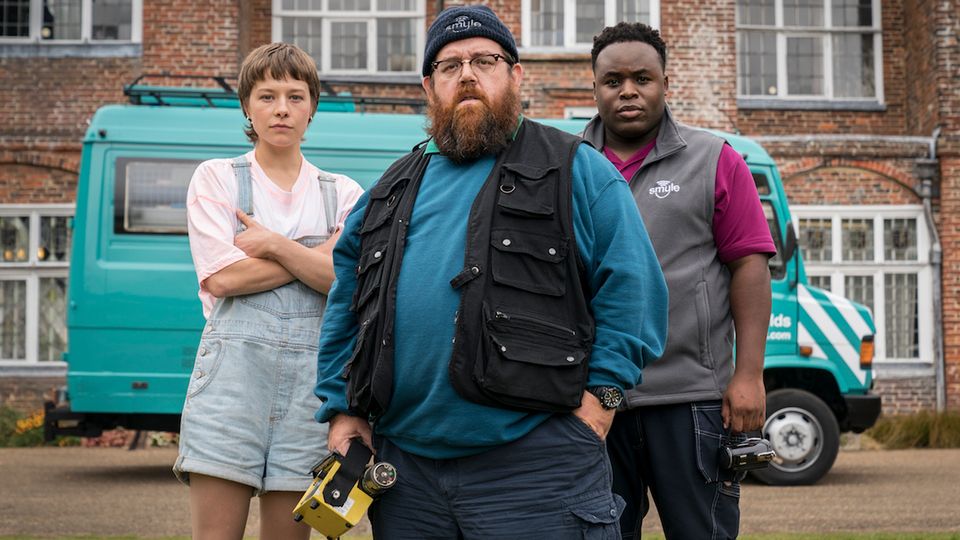 Truth Seekers
We'll admit to a soft spot for this British ghost thriller, starring Nick Frost and Simon Peg. Giving off distinct Doctor Who vibes throughout it's first and only season, a combination of sharp writing and engaging characters made us want more than the mere 8 episodes we were gifted.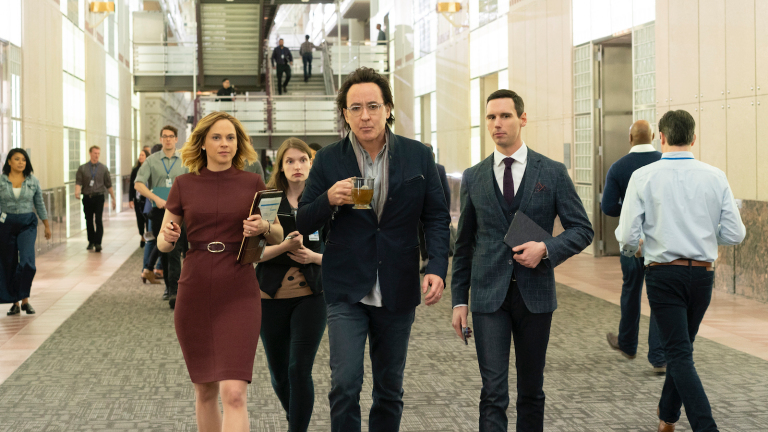 Utopia
Starring John Cusack in his first regular TV role (which honestly, needs to happen again guys) Utopia was based on the British series of the same name. This apocalyptic conspiracy thriller began streaming in September 2020, but will not return for a second season, says the streamer.
AMC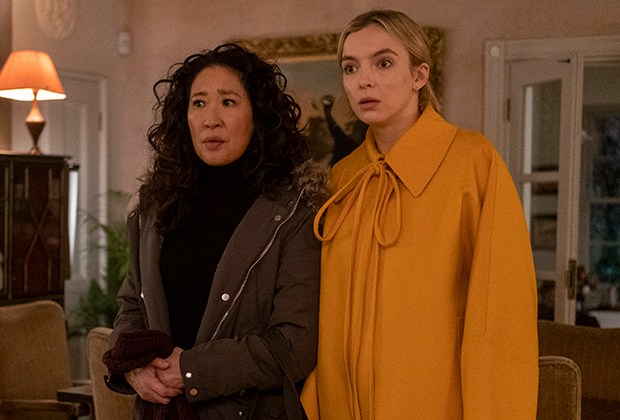 Killing Eve
The upcoming fourth season will be Killing Eve's last.
"Killing Eve exploded in popular culture and attracted a dedicated and committed fan base from its very first episode," commented Dan McDermott, president of original programming for AMC Networks in a recent statement. "Phoebe Waller-Bridge's brilliant adaptation of the source material, the unforgettable characters given life by Sandra Oh and Jodie Comer, and the entire cast, along with our partners at Sid Gentle Films, have delivered a one-of-a-kind roller-coaster ride that has taken our breath away."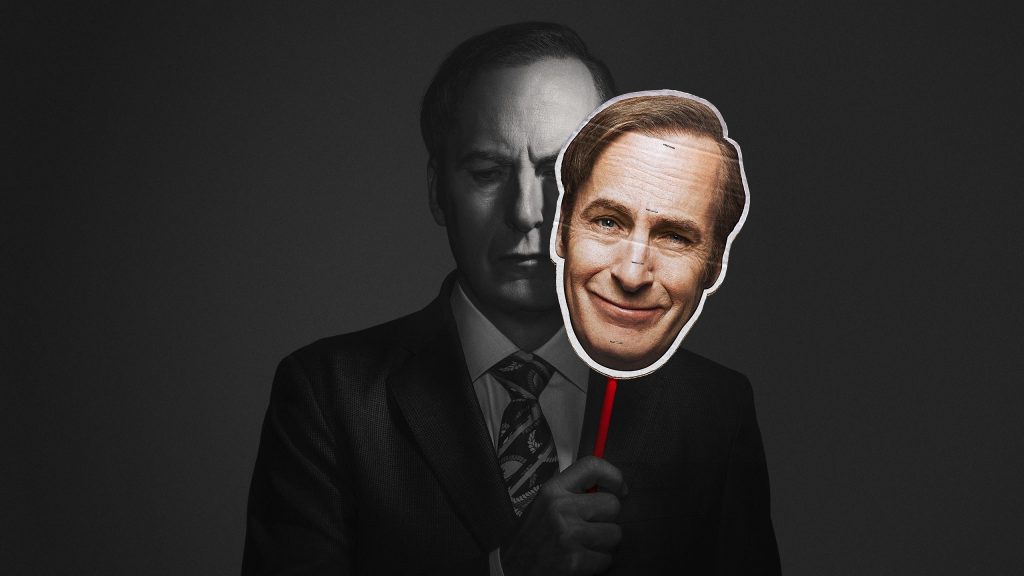 Better Call Saul
A sixth and final season of this critically acclaimed gem, consisting of 13 episodes, is set to air in early 2022.
"From Day 1 of Better Call Saul, my dream was to tell the complete story of our complicated and compromised hero, Jimmy McGill – now AMC and Sony are making that dream come true," showrunner and executive producer Peter Gould said in a statement. "We couldn't be more grateful to the fans and critics who are making this journey possible. Next month we start work on the sixth and final season — we're going to do our damnedest to stick the landing."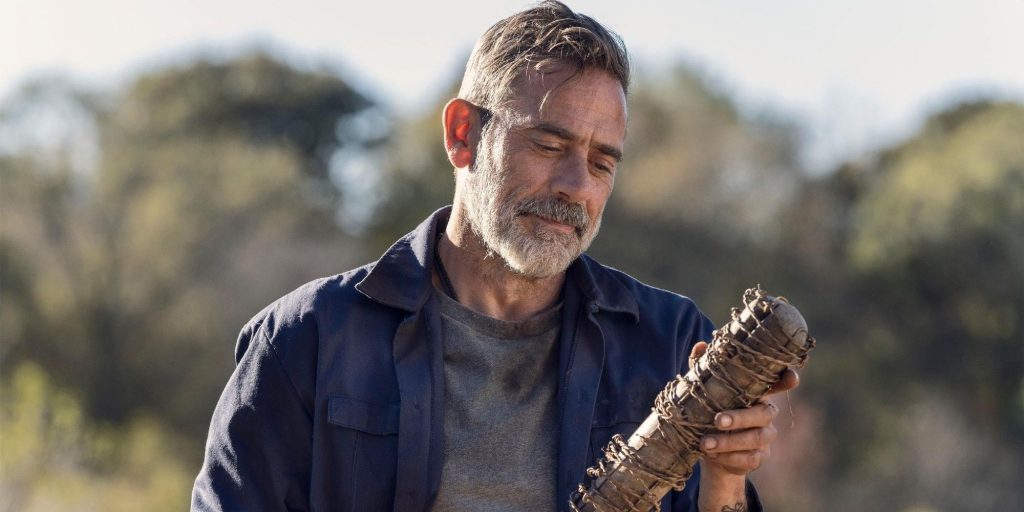 The Walking Dead
AMC has announced that the long-lived series will end with a supersized 24-episode series to be aired over the span of the next two years – with 12 in 2021, and the remaining episodes in 2022. Cue the spinoff announcements!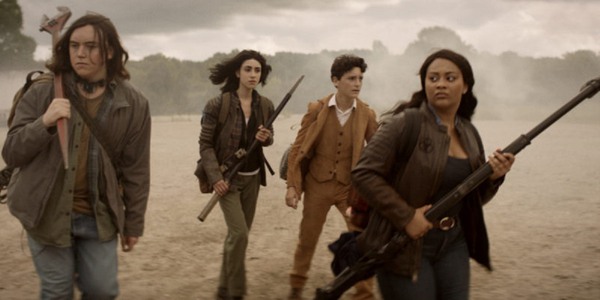 The Walking Dead: World Beyond
This Walking Dead baby received mixed critical reviews, and after an initial first season of 10 episodes, it was announced that season 2's next batch of episodes would be the series' last. Is this a case of too many zombies, or the latest symptom of AMC's decline?
PARAMOUNT + (CBS ALL ACCESS)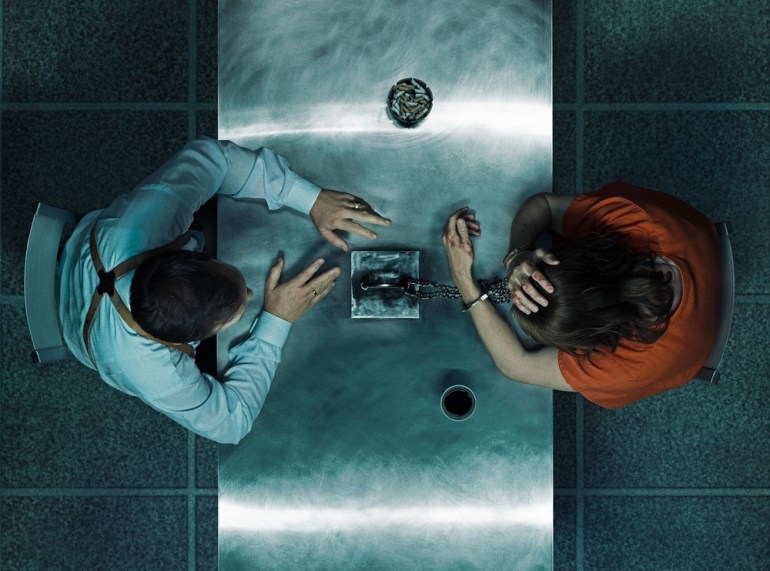 Interrogation
Interrogation from digital platformer CBS All Access, now Paramount+, was canceled after one season. The crime drama, starring Peter Sarsgaard, had launched all 10 episodes on February 6.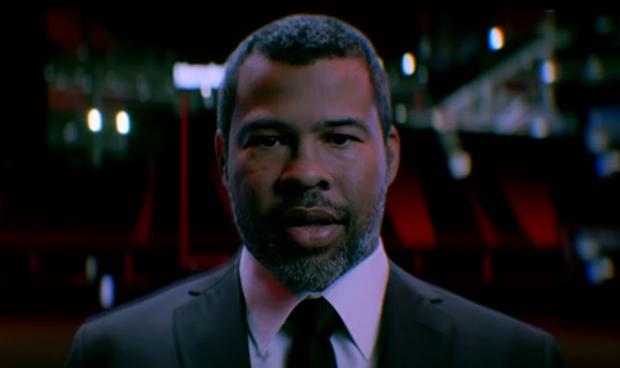 The Twilight Zone
This innovative take on the 1960's classic hosted, narrated and executive-produced by Jordan Peele (Get Out, Us) is run and done at 2 seasons, despite original themes and a stellar guest cast.
DISNEY +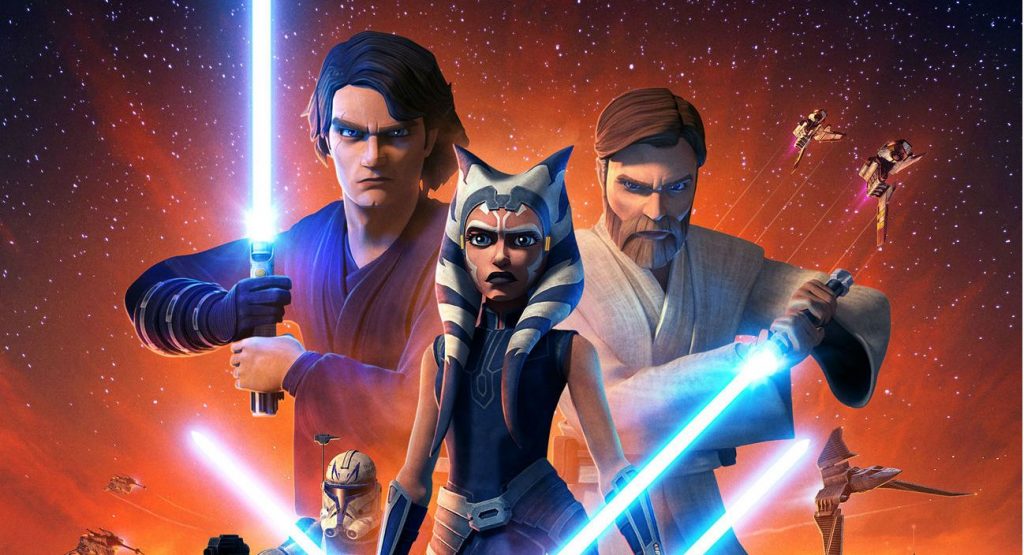 Star Wars: The Clone Wars
Less a cancelation and more an official end to the series, Star Wars: the Clone Wars' series finale was released May 4, 2020.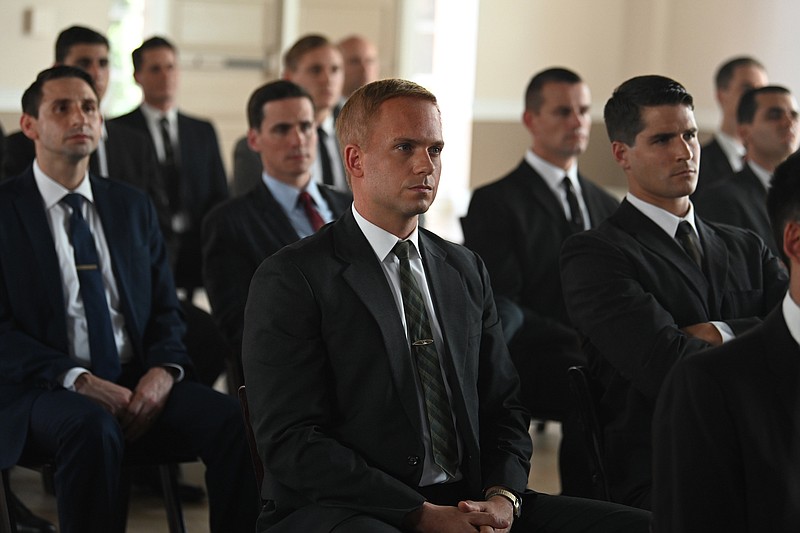 The Right Stuff
The Right Stuff proved to be the wrong stuff for Disney+. The streamer has decided to call it quits after only one season of this Patrick J. Adams and Jake McDorman-starring series about astronauts and their lives.
HBO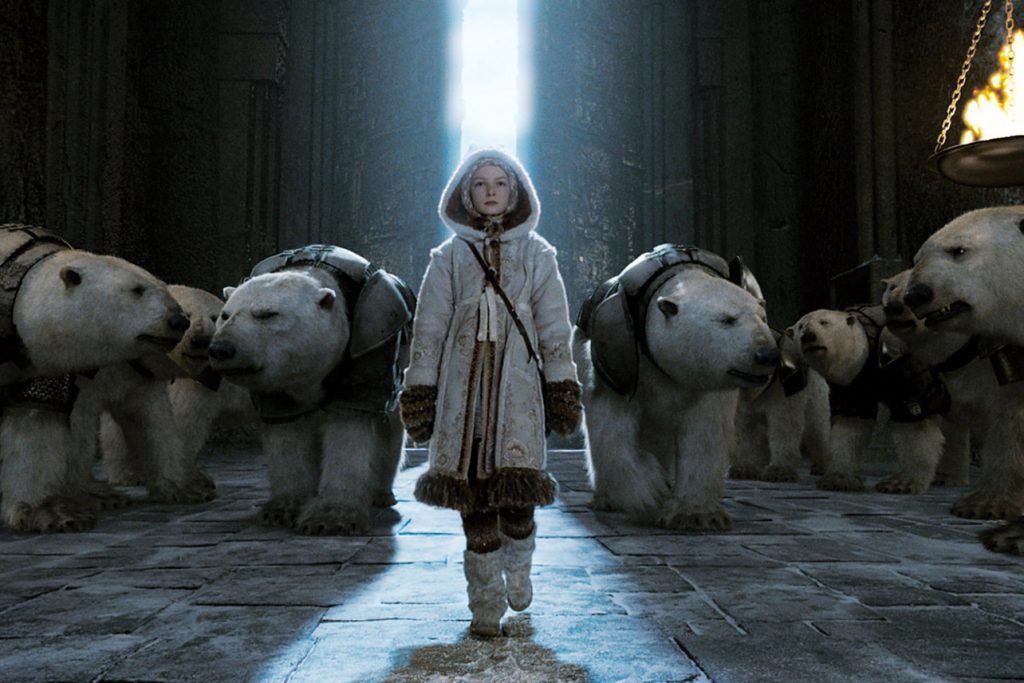 His Dark Materials
Perhaps more a natural end than a hard cancellation, His Dark Materials is set to end the story based on Philip Pullman's novels in its third and final seasonal run of 8 episodes. Production begins in Cardiff, Wales in 2021.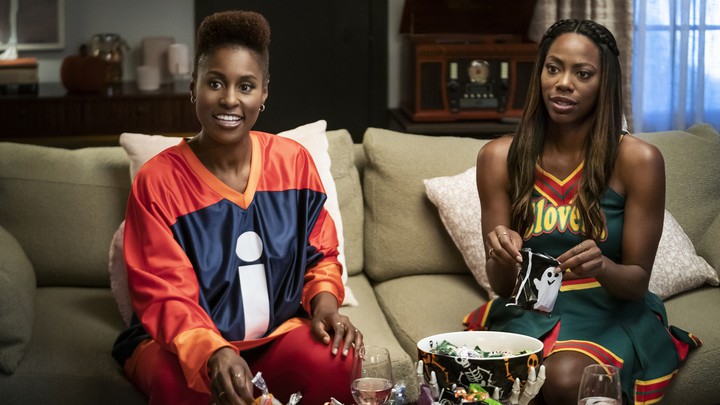 Insecure
HBO confirmed that Insecure's 5th Season will also be its last.
In a statement, Amy Gravitt, Executive Vice President of HBO Programming, said: "Issa Rae has turned insecurity into an iconic form of comedy. The show is as incisive as it is heartfelt, and it has resonated strongly with its audience because of the deeply personal work that Issa, Prentice, Melina, the cast and the writers have put into it. This talented team has conceived a brilliant final season for Insecure and we look forward to having many more stories to tell with this singular group of collaborators."
The Outsider
Another Stephen King adaptation, this time from HBO, has been given the axe. The news came a full 9 months after the the show ended what many considered a successful first season run of 10 episodes. The studio is said to be in the process of shopping a potential season 2 to other networks and streamers, as I write.
HULU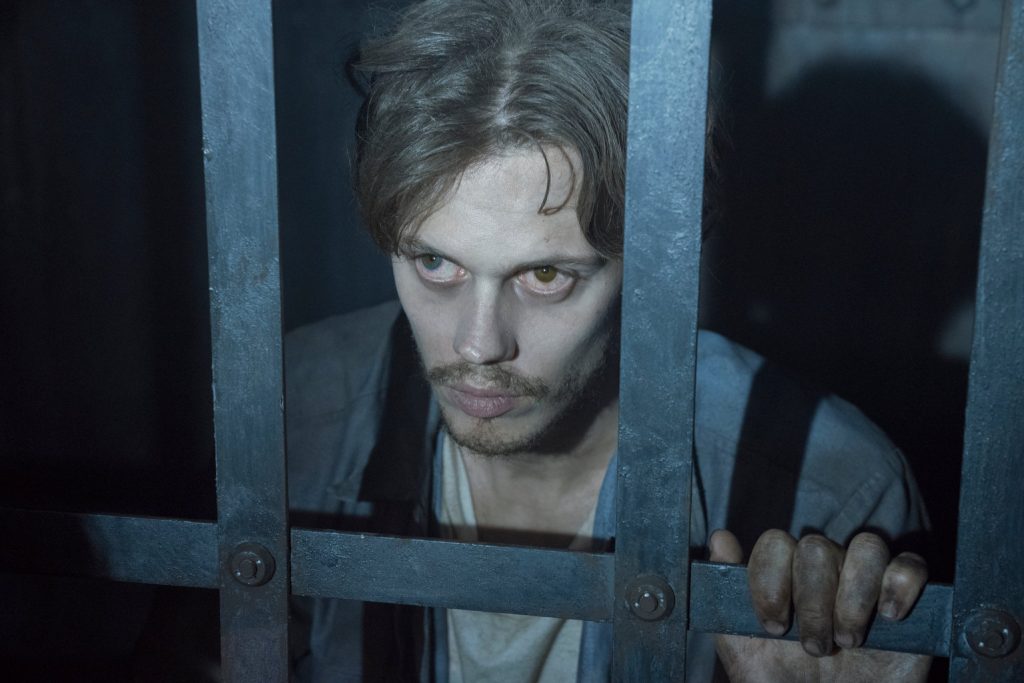 Castle Rock
The Stephen King adaptation from Hulu was canceled after 2 seasons. The Anthology horror series concluded its 10 episode second season run on December 11, 2019.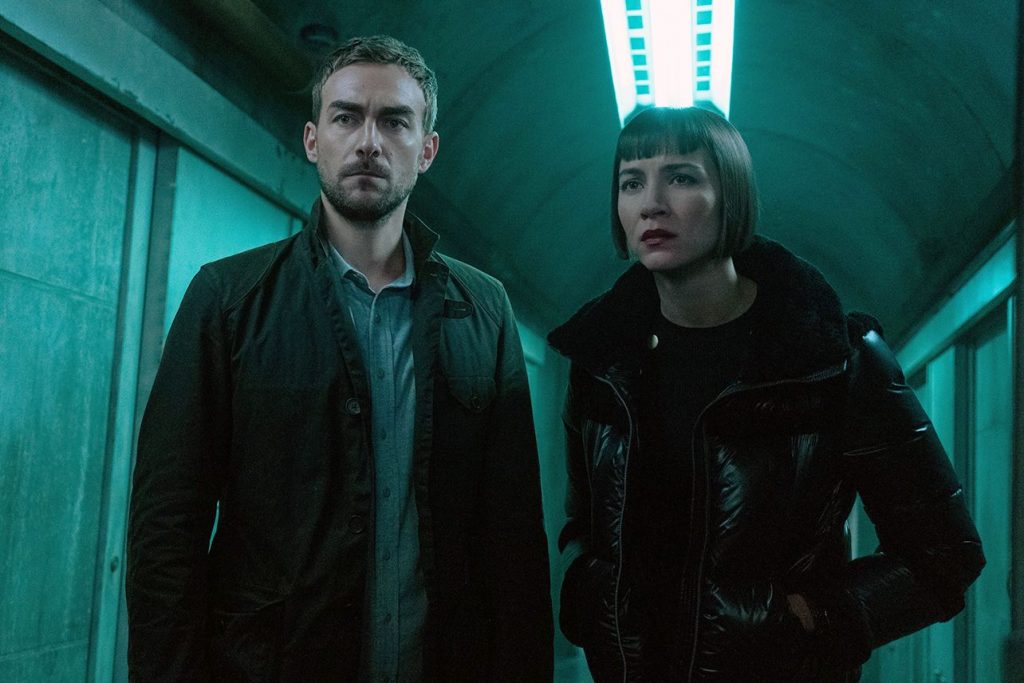 Helstrom
Based on the Marvel Comics characters Daimon and Satana Hellstrom, this Marvel Cinematic Universe (MCU) title told a standalone story. Released on Hulu on October 16, 2020, and consisting of 10 episodes, Helstrom suffered mostly negative reviews, and was canceled on December 14, 2020.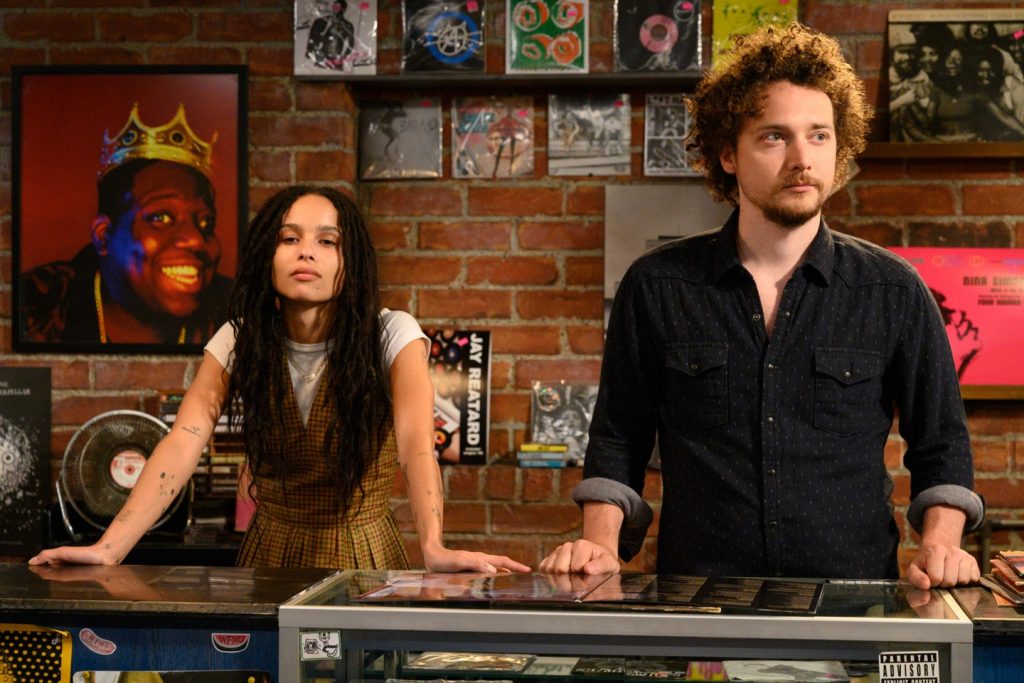 High Fidelity
Originally a Disney + property, High Fidelity (Based on the John Cusack-starring movie of the same name) eventually made its way to Hulu where it ran for a single season only. The show was officially cancelled on August 5 2020.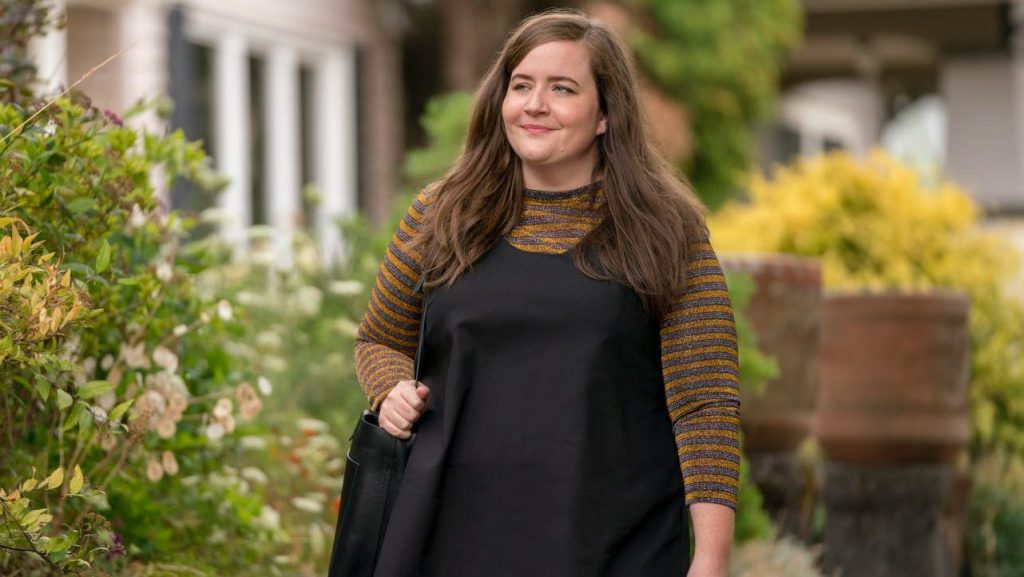 Shrill
In January 2021, it was announced the Aidy Bryant-starring third season would be Shrill's final one.
Season 3 premiered on May 7, 2021. Speaking on the cancelation, Bryant told Deadline:
"It was kind of a cool after-the-fact thing where we were like, "Okay, we have this footage. We have this story that we wrote potentially to go onward but now it's ending and how can we try and make that satisfying through editing?" I think, very luckily, we're super happy with it as an ending, and we really like how it landed in this more realistic place, as opposed to feeling like we had to tie it up in this perfect bow and give Annie this beautiful sunset. I just find it more realistic and authentic, like the work's not over."
NETFLIX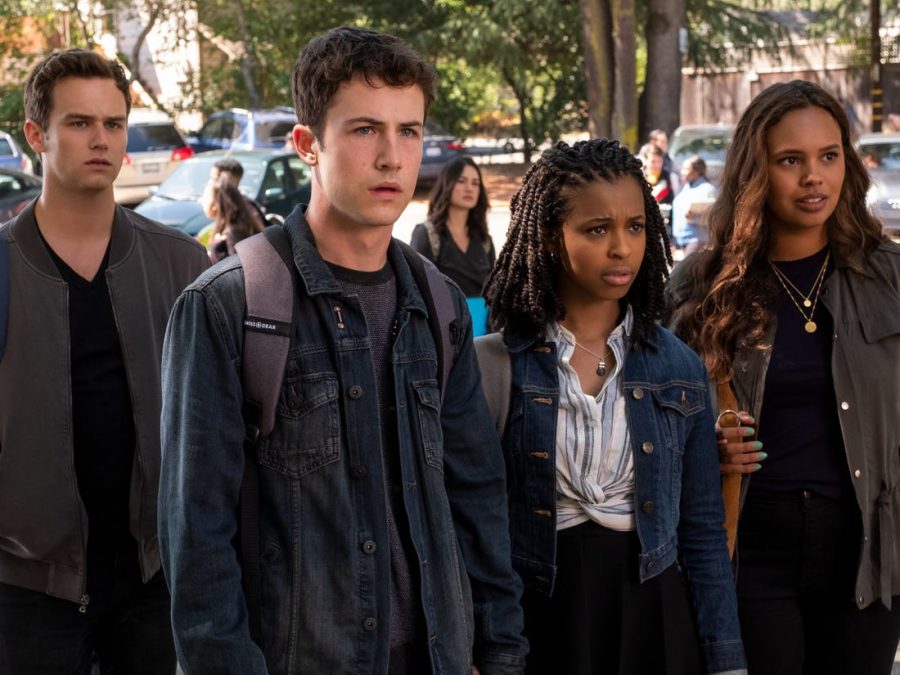 13 Reasons Why
The show that began with a controversial bang, ended with the whimper of dissatisfied critics and uninterested fans. Many felt the show had run the gamut of teen drama and social issues.
13 Reasons Why officially ended after four seasons, with the final season released on June 5, 2020.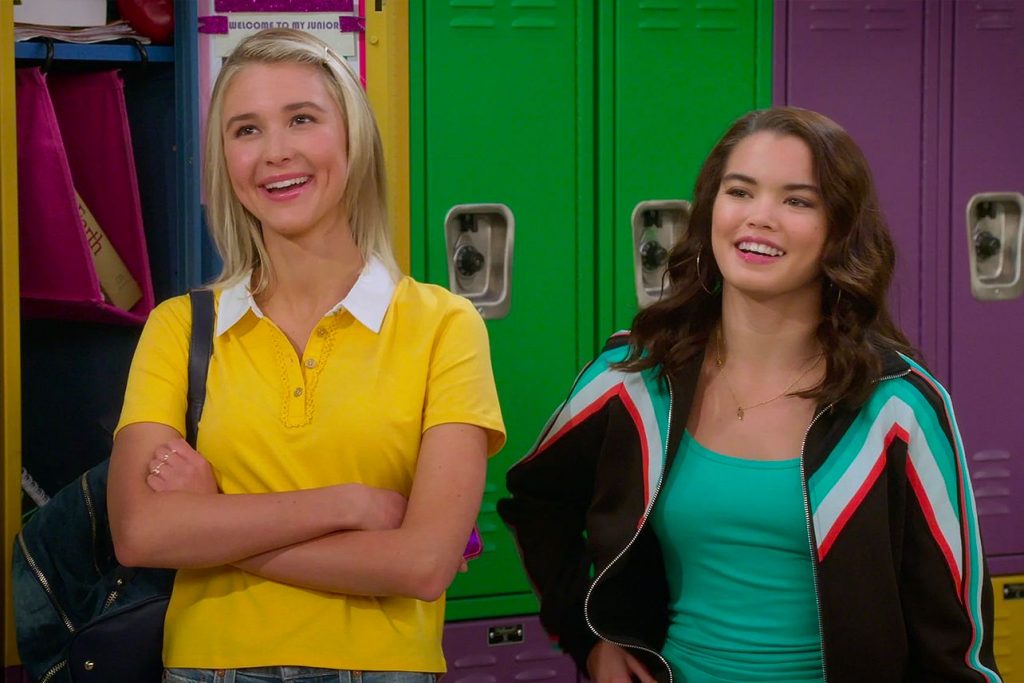 Alexa & Katie
This sitcom series which saw two friends navigating the troubles high school while dealing with cancer first debuted on March 23, 2018. It ran for three seasons before finally ending on June 13, 2020.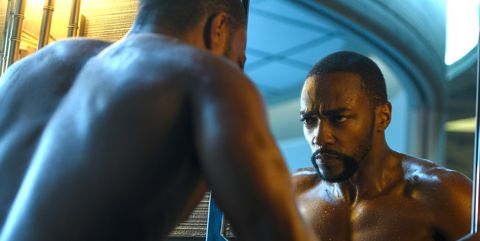 Altered Carbon
This ambitious and at times violent slice of cyberpunk, featuring an ever-changing line-up of male leads in Joel Kinnaman, Anthony Mackie, and Byron Mann, received praise from critics, and featured an incredibly detailed world, special effects, and costume design. However, at times overwhelming its audience with exposition in deference to its source material, coupled with hefty production costs, Altered Carbon failed to spin up a third sleeve, and was officially canceled in 2020.
The final season was released on February 27 2020.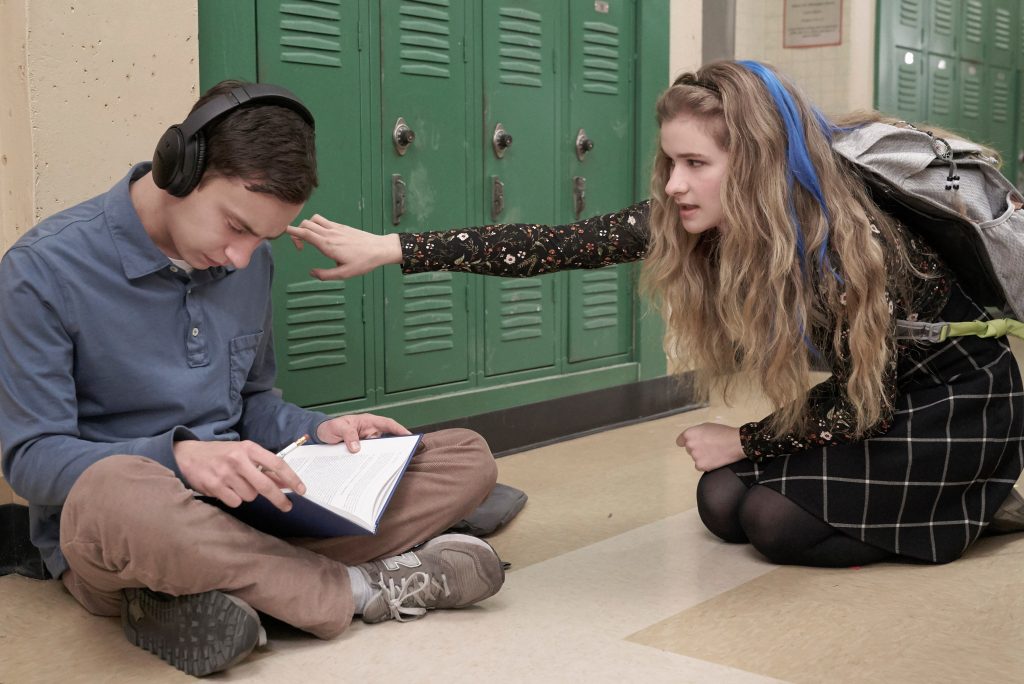 Atypical
This unusual comedy drama was renewed for a fourth and final season in February 2021. The final 10 episodes will premiere in 2021.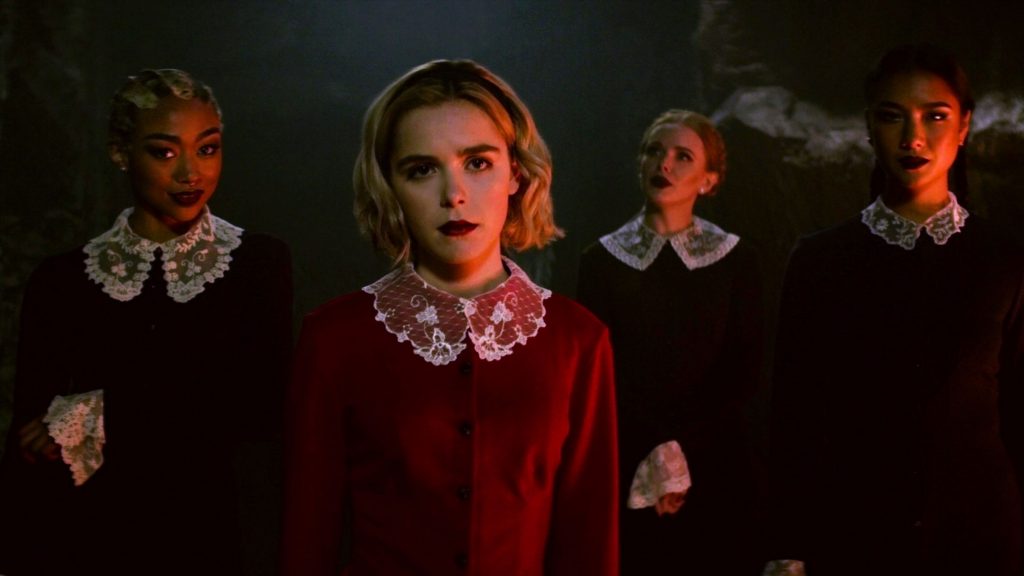 Chilling Adventures of Sabrina
Netflix announced that CAOS would bid adieu to 2020 with eight final episodes dropping from December 31, 2020. Though a fourth and final season of this women-centric wrestling series had already been ordered by Netflix before production on season 4 shut down in March 2020, as the Covid19 pandemic escalated, the streamer made a decision to call it quits, reversing its previous renewal order.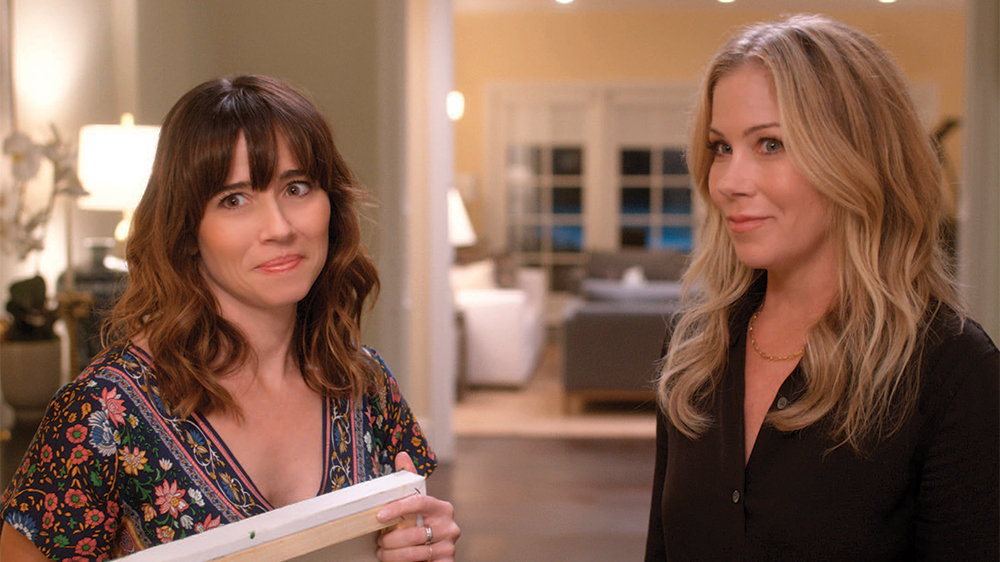 Dead to Me
Dead to me is ending after season 3. The streamer has made a new agreement with series creator Liz Feldman — a multi-year partnership for original series and other projects, so yay?
Speaking in a statement, Feldman said "From start to finish, Dead To Me is exactly the show I wanted to make. And it's been an incredible gift. Telling a story sprung from grief and loss has stretched me as an artist and healed me as a human."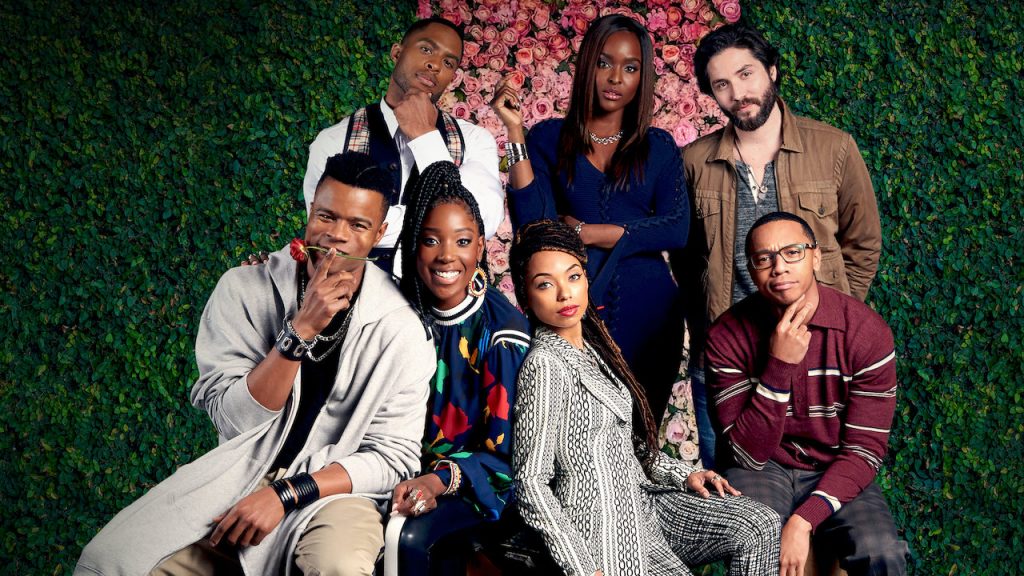 Dear White People
On October 2, 2019, Dear White People was renewed for its fourth and final season consisting of 10 episodes, set to be released in 2021.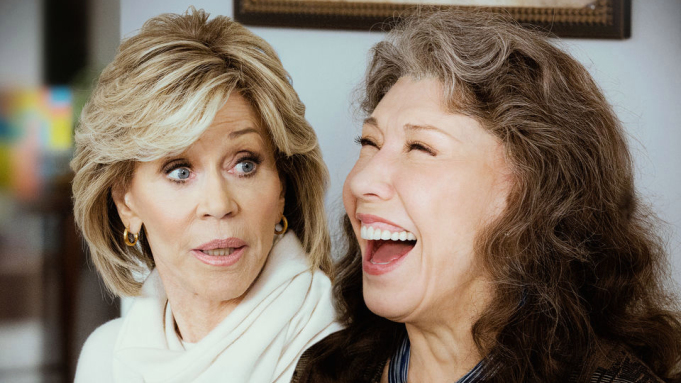 Grace and Frankie
Netflix has decided to cull its longest running original series. Season 7 of Grace and Frankie will be its last. Although production paused mid-March 2020, filming is set to resume in summer 2021.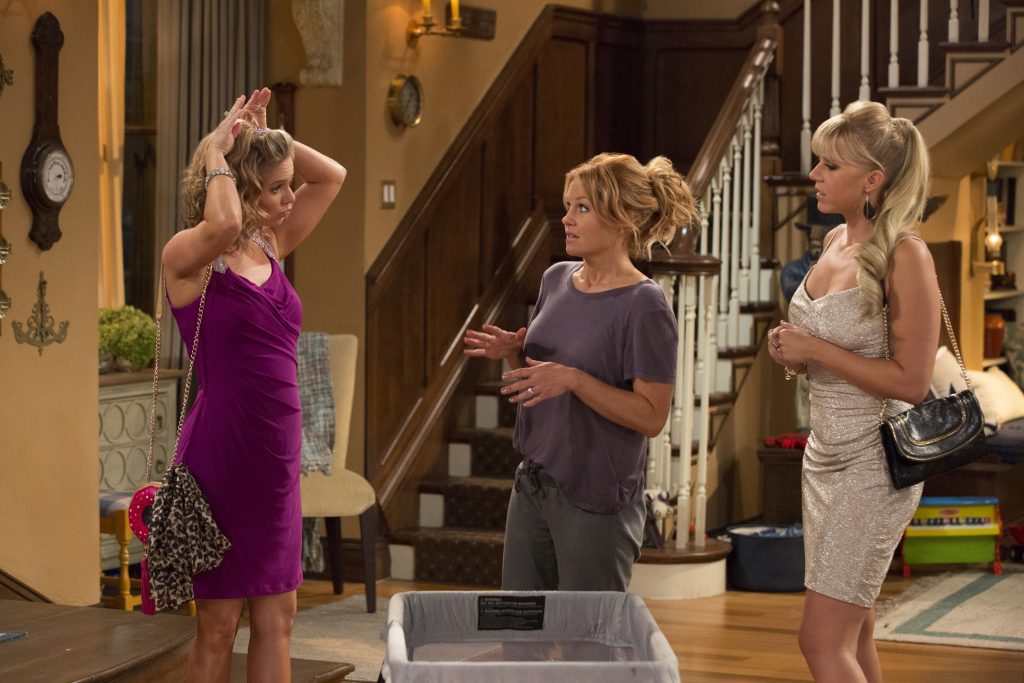 Fuller House
This 'sounds good on paper' sequel to the 1987–1995 television series Full House saw most of the original series ensemble cast reprising their roles, either as regular cast members or in guest appearances. Still, nostalgia alone wasn't enough to save this lacklustre offering which suffered negative and mixed reviews over the course of its five season run. The show officially ended this year, with the series finale airing on June 2, 2020.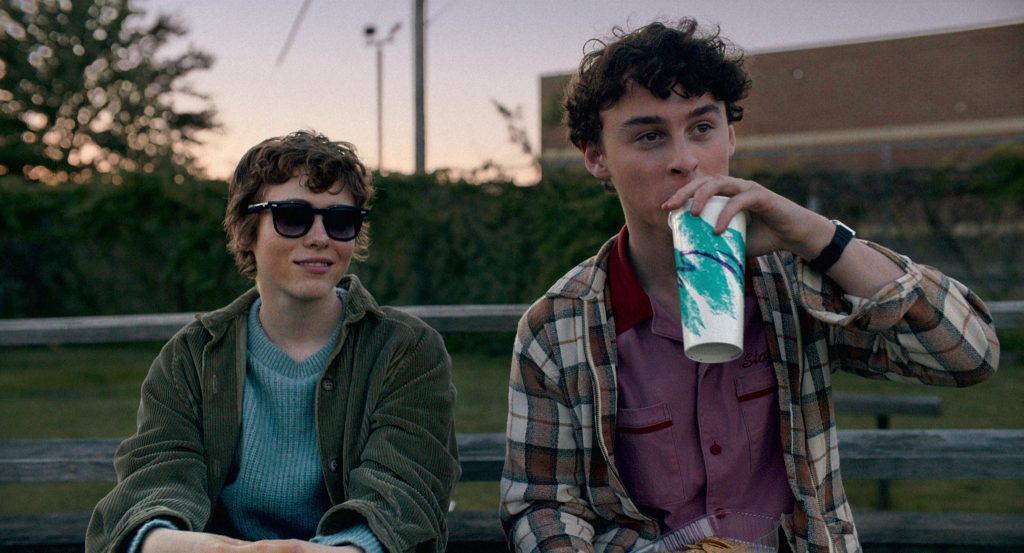 I Am Not Okay with This
This-superhero-in-the-making dramedy, based on a graphic novel, was another of Netflix's pandemic casualties, with the streamer pulling the plug after just one season.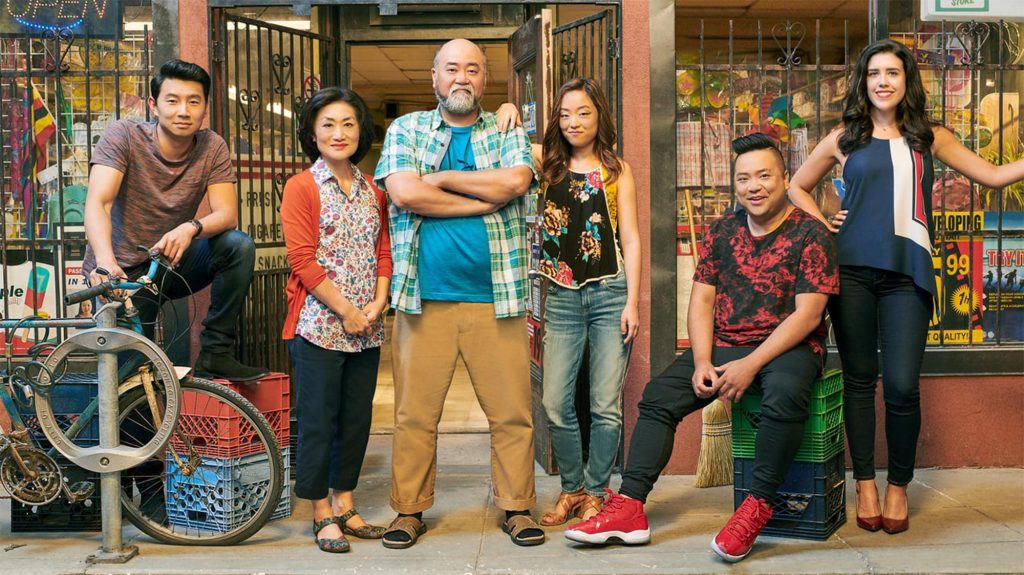 Kim's Convenience Store
The show's fifth season will be its last. Speaking on Twitter, Simu Liu, who plays son Jung called the news "disappointing," adding "for reasons that I'm sure we get into someday, we must prematurely bid farewell to Kim's Convenience. I am heartbroken."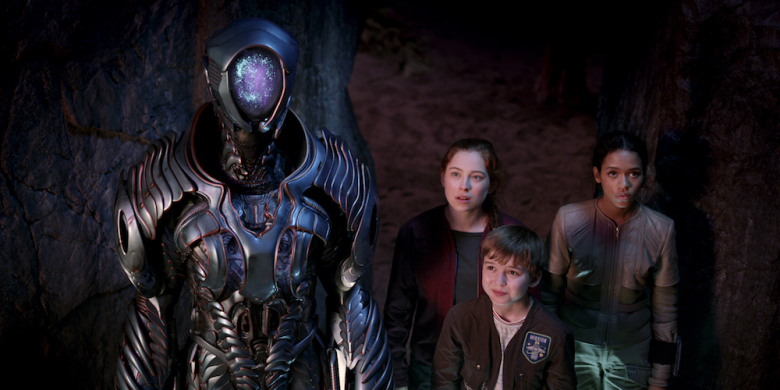 Lost in Space
Danger Will Robinson. You are about to get canned! This gorgeous looking scifi reboot is coming back for a third but final season sometime in 2021, according to Netflix.
But according to series producer and showrunner Zack Estrin that was always the plan!
"From the beginning, we've always viewed this particular story of the Robinsons as a trilogy, a three-part epic family adventure with a clear beginning, middle and end," Estrin said. "It's also worth noting that, with what these characters go through just trying to survive each episode — if anyone deserves to catch their breath before their next mission, it's Will, Penny, Judy, Maureen, John, Don West, Dr. Smith… and The Robot. And, of course, Debbie the Chicken. So while this chapter of Lost In Space is coming to a rousing conclusion, I'm excited about continuing to explore new stories with my friends at Netflix, and for all of the incredible possibilities that lie ahead"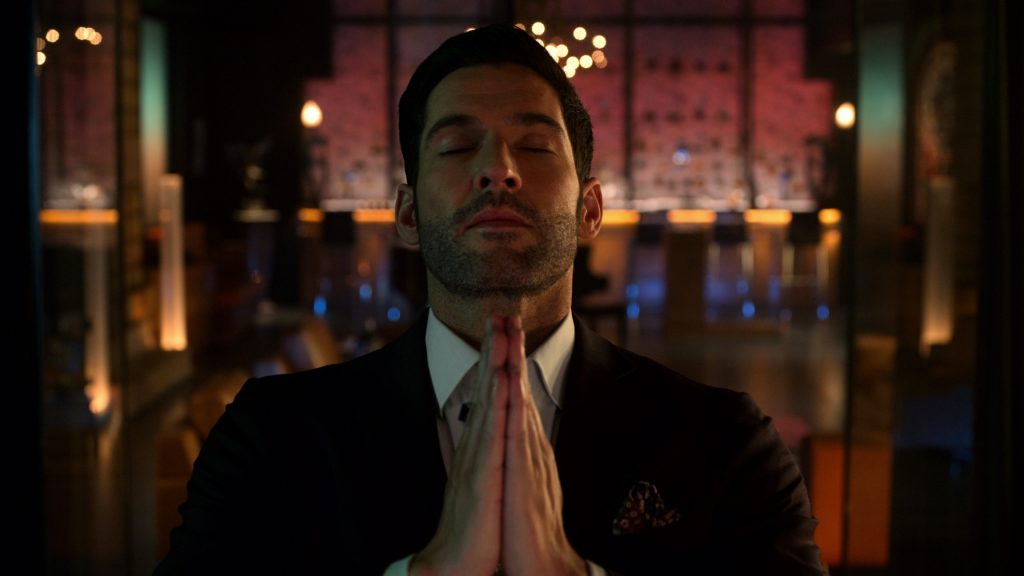 Lucifer
Although season 5B is just around the corner (at the time of writing), Lucifer is running out of runway. The series will end after a 10-episode sixth season, sometime in 2022 following an initial cancelation at FOX, and a series of renewals at Netflix.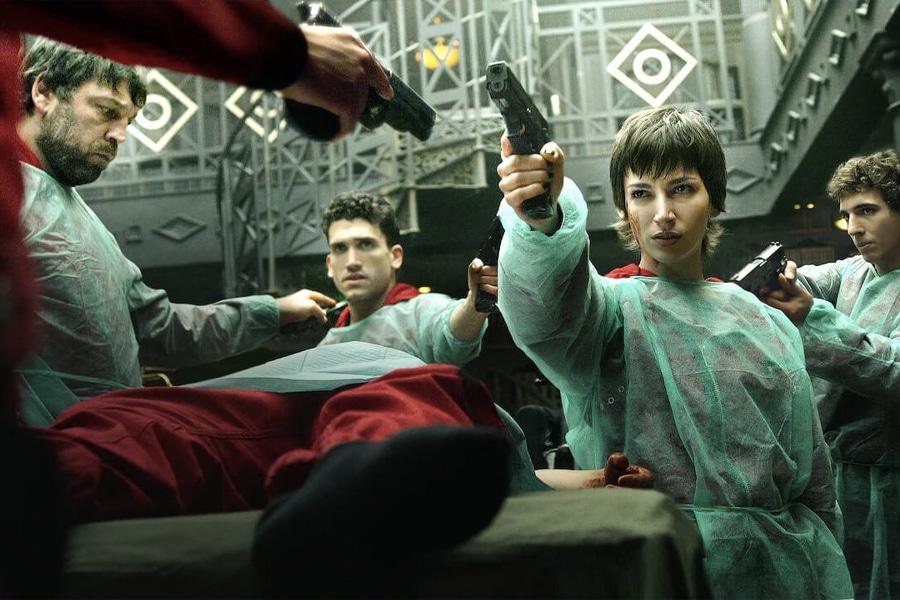 Money Heist
During its early seasons Money Heist was the go-to destination for sexy Spanish-language thrillers. However critics have accused the show of straining the viewer's sense of disbelief, and of failing to address an abundance of plot holes in later seasons. Money Heist will end after season 5 this summer.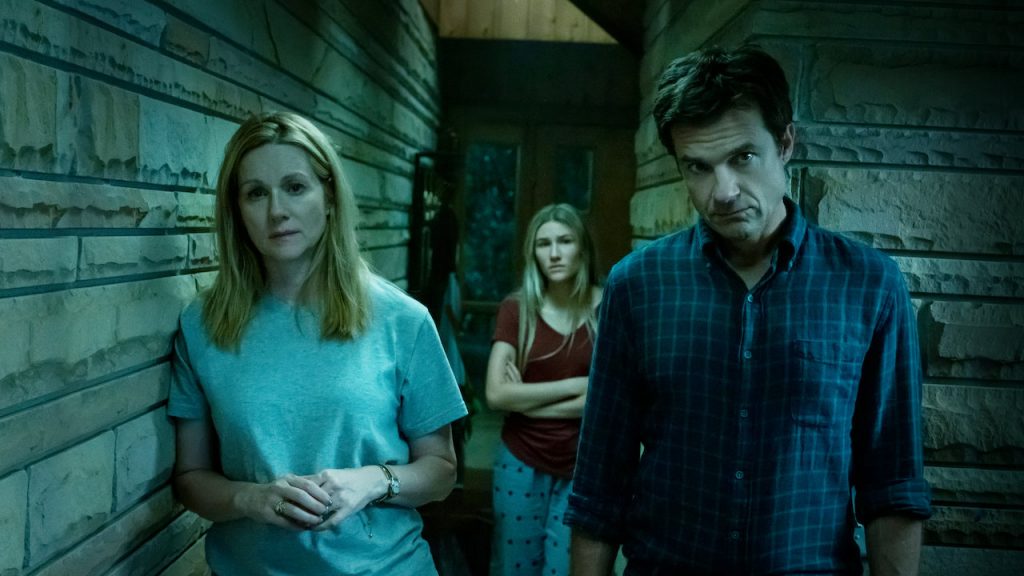 Ozark
We are sorry to see you go! This Emmy-winning drama series will end in 2021 with a two-part fourth and final season. Each part will be seven episodes, totalling 14 final episodes for the show.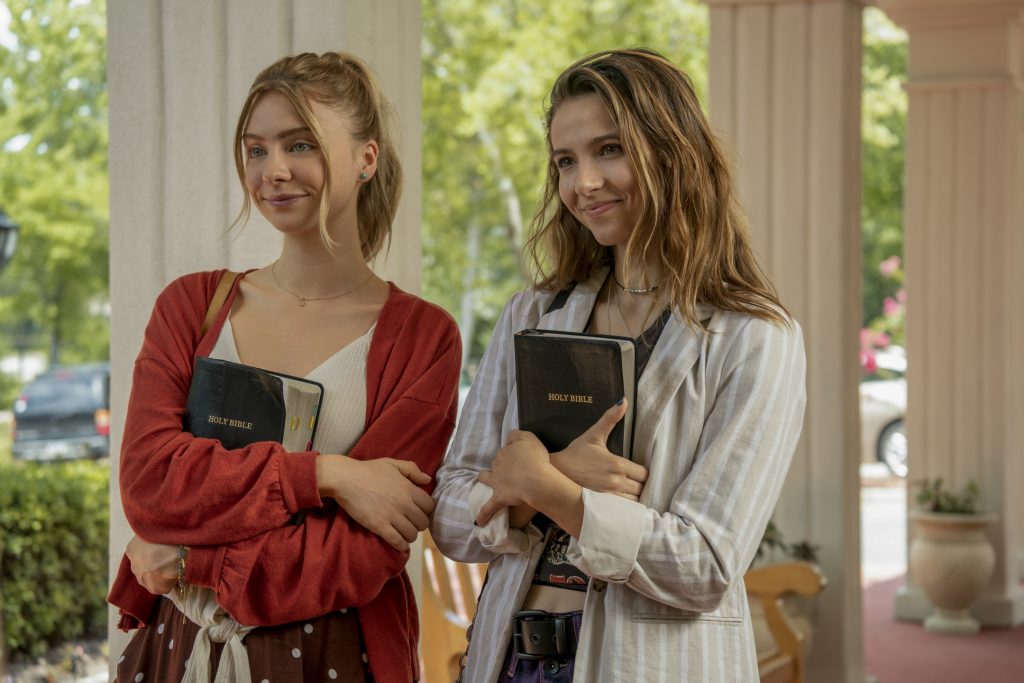 Teenage Bounty Hunters
A ten episode first season dropped in August 2020, and appeared to be well-received, even lingering on Netflix's "Top Ten" list for a time. However, a juicy season finale twist wasn't enough to persuade the streamer to stump up for a second season.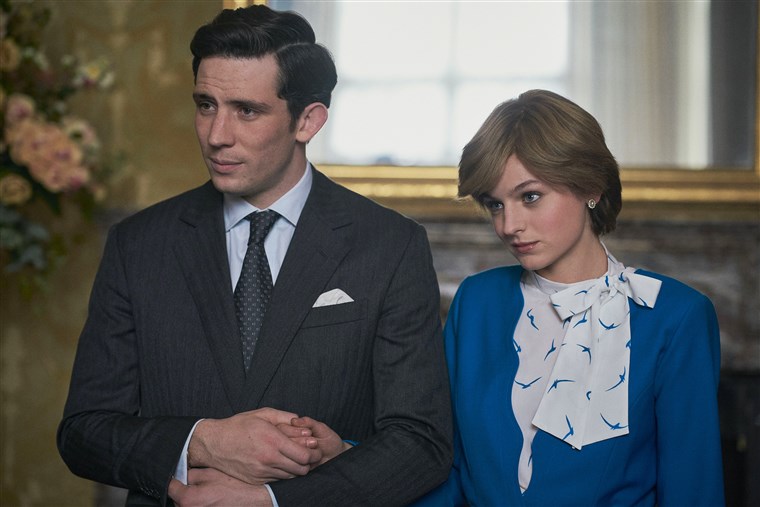 The Crown
With seasons 5 and 6 set to cover British Queen Elizabeth's reign into the 21st century, it may be that this series has run out of royals.
Writer and creator Peter Morgan commented that "As we started to discuss the story lines for Series 5, it soon became clear that in order to do justice to the richness and complexity of the story we should go back to the original plan and do six seasons. To be clear, Series 6 will not bring us any closer to present day — it will simply enable us to cover the same period in greater detail.
Mr. Morgan added that the show's fifth season was the "perfect time and place to stop" and that Netflix and Sony supported him in the decision.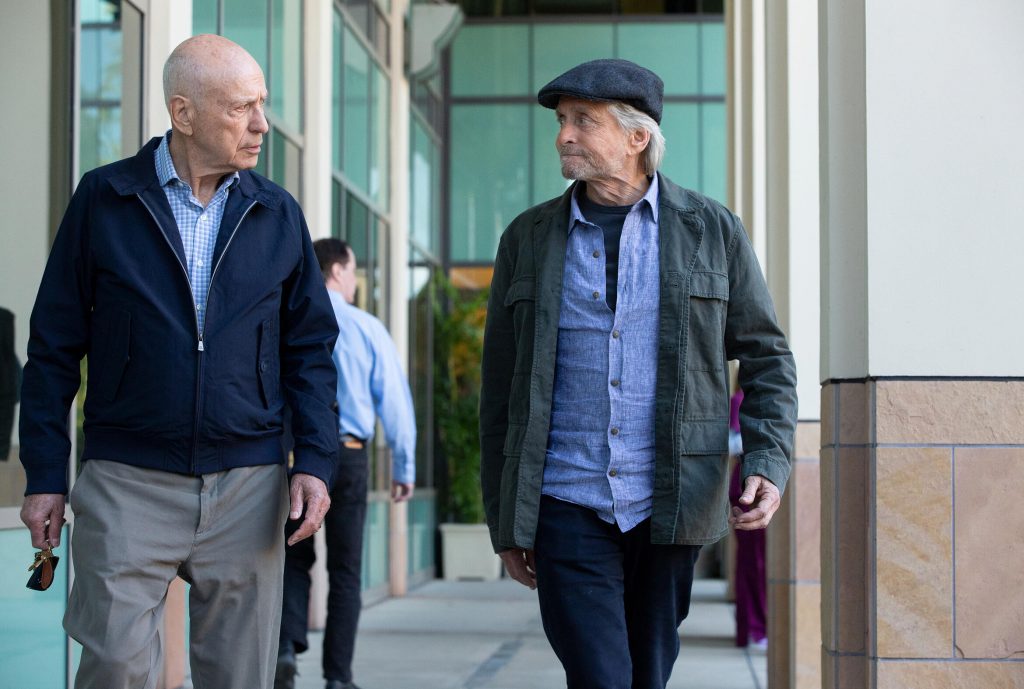 The Komisky Method
Season 3 marks the final stop for this Michael Douglas and Alan Arkin-starring series. Emmy noms and Golden Globe wins couldn't overcome Alan Arkin's decision not to return for a third season, and although the show promises to address his absence, a show about a once-famous actor turned acting coach and his agent who support each other as best friends in their old age can't really fly on one wing.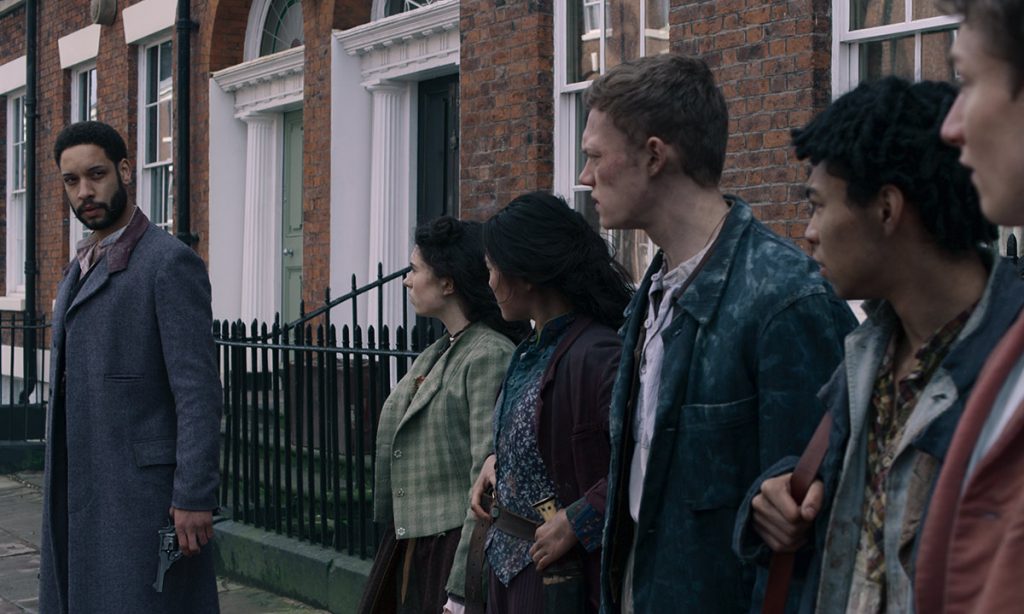 The Irregulars
This Sherlock Holmes-adjacent series is not being renewed for season 2. Was it the lack of Holmes himself? The famous character for the most part remained a shadowy unseen figure, with John Watson an only marginally less shadowy unseen figure. Or was it the show's distinctly supernatural tone that put viewers off? We may never know.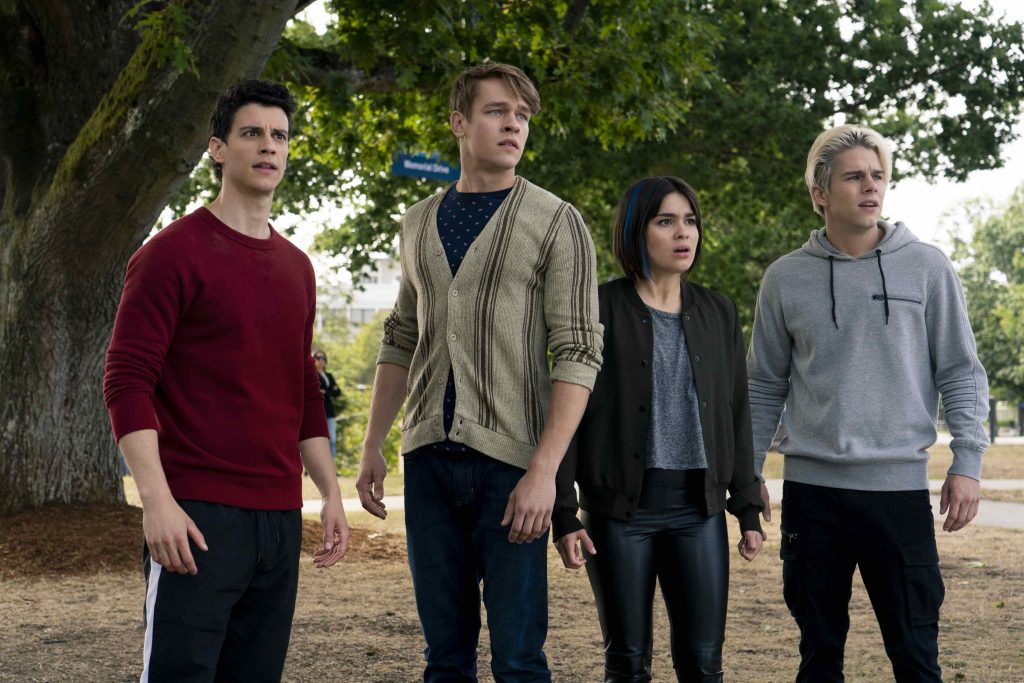 The Order
Witches battled werewolves in this supernatural drama from Netflix. However the series was canned after two seasons of magic apocalypse.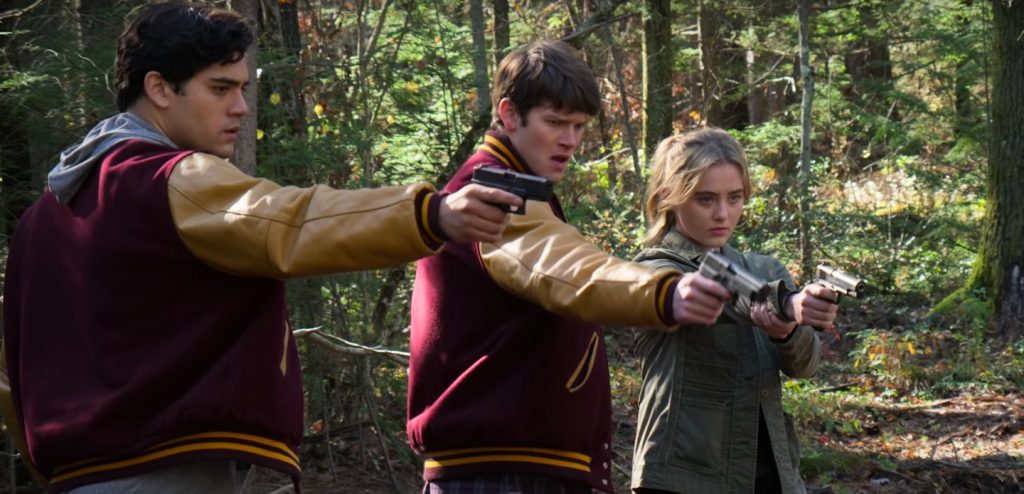 The Society
A squint-and-you-can-just-about-see-it modern day version of Lord of the Flies, this latest Covid casualty explored what happens to a group of teenagers who find themselves in a copy of their town sans parents. The series was axed after one season.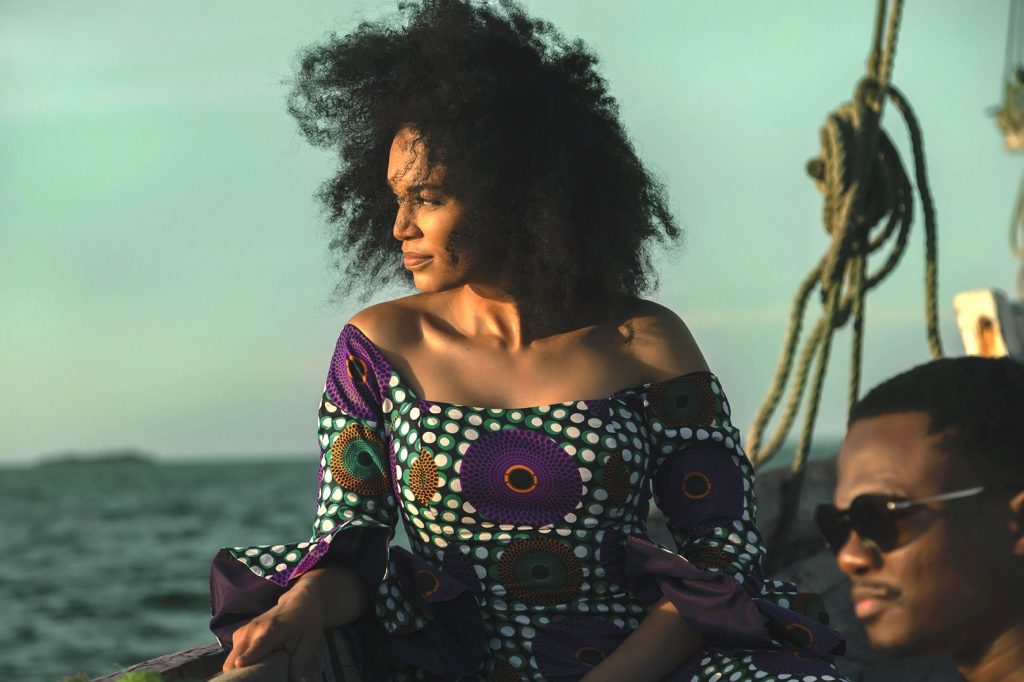 Queen Sono
Queen Sono was Netflix's first African original series. This South African crime drama created by Kagiso Lediga first premiered on Netflix on February 28, 2020, but soon came a cropper of production challenges caused by Covid19.
PEACOCK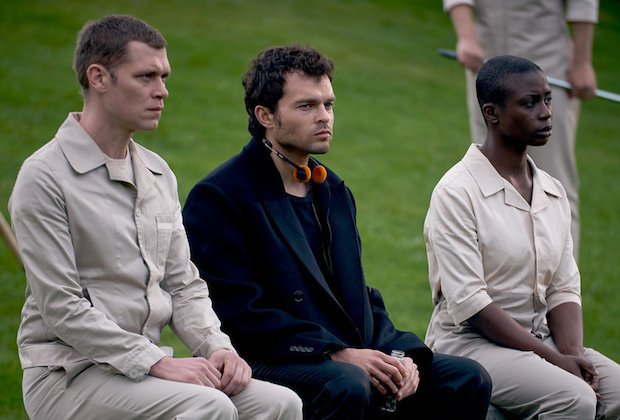 Brave New World
Based on the Aldous Huxley sci-fi novel of the same name, Brave New World was intended to be one Peacock's signature shows, premiering on the same day as the launch of the streaming service itself. The series set out to "imagine a utopian society that has achieved peace and stability through the prohibition of monogamy, privacy, money, family and history itself."
However, after 9 episodes, and facing criticism that the show was failing to dig deeply enough into Huxley's source material, or take sufficient creative leaps, the streamer decided to call it quits.
"There will not be Season 2 of Brave New World on Peacock," Peacock shared. "David Wiener created a thought-provoking and cinematic adaptation. We're grateful to the cast and crew who brought this world to life. We look forward to telling more stories with David in the future."
SHOWTIME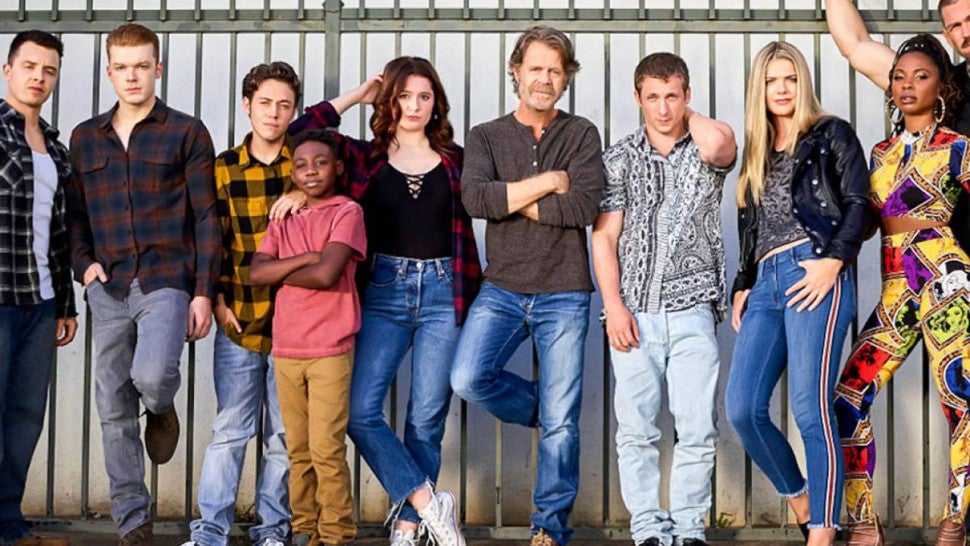 Shameless
It's a shame this series couldn't be allowed to just run and run, although some would call 11 seasons a triumph.
Shameless' series finale will air on April 11, 2021.
SYFY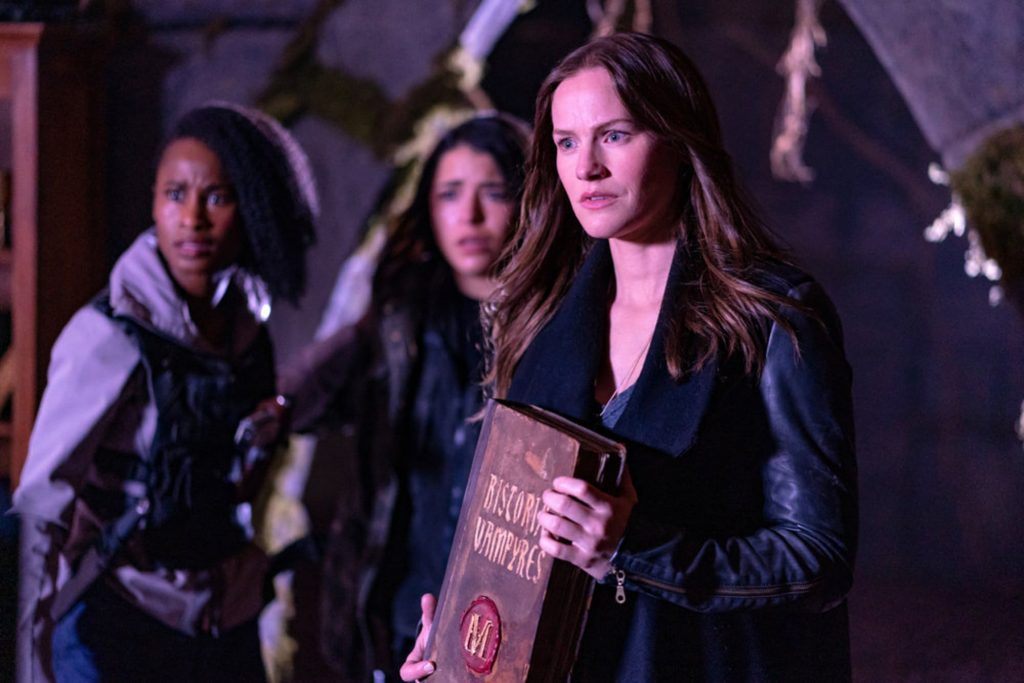 Van Helsing
The final season of the fantasy-drama returns Friday, April 16 at 10 p.m. ET/PT
The 13-episode final season returns with cast members Kelly Overton, Jonathan Scarfe, Tricia Helfer, Aleks Paunovic, Kim Coates, Keeya King, Nicole Munoz, Jesse Stanley, Jennifer Cheon and many other fan faves.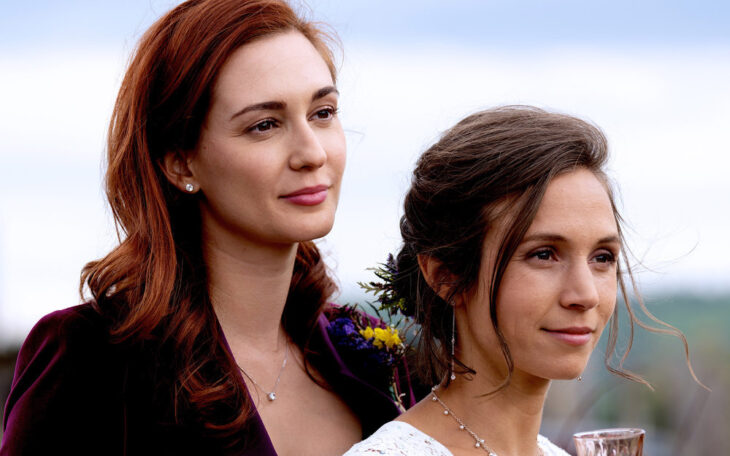 Wynonna Earp
Last call at Shorty's, guys! Wynonna Earp will close out its 4 season run with a final set of 6 episodes premiering Friday, March 5 at 10/9c on Syfy.

"I'd like to thank our wonderful cast and crew, all of whom were instrumental in bringing Wynonna Earp to our loyal and passionate audience," series creator/showrunner Emily Andras said in a statement. "We couldn't be prouder of these last six episodes on Syfy, and are thrilled to share them with our beloved fans, who have changed our lives forever. I have been honored to tell Wynonna and her family's story, and along with Seven24, Cineflix and CTV Sci-Fi, are hopeful we can continue to share their inspiring tales in the future."
STARZ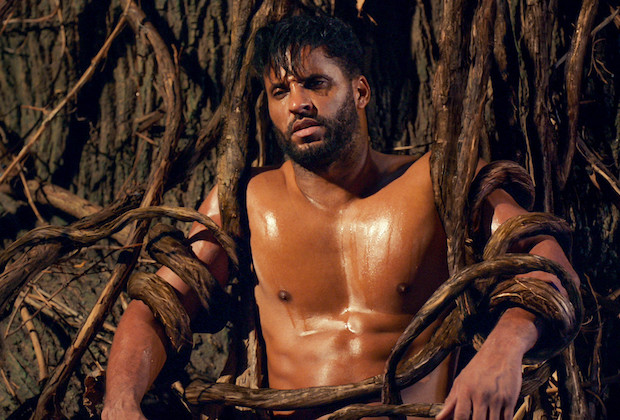 American Gods
Following the mother of all cliffhangers on March 21, Starz decided not to renew American Gods for a fourth season. American Gods author and series EP Neil Gaiman commented just before the cancelation "
"If we don't get a season 4, we've ended on the single most frustrating, upsetting and maddening place that any season could possibly end."
Yeah Neil. We have.