LUCY AND HARPER HATCH A PLAN TO HELP TIM
In the midst of a heatwave and a citywide blackout, Officer John Nolan and Aaron follow increasingly large leads after they discover criminals hiding at the station.
While on duty, Officer Chen makes an alarming discovery after being called to a scene where a pungent smell has wreaked havoc.
Meanwhile, Lucy and Harper scheme to get Tim out of his new job and into a more exciting position.
"Daddy Cop" was written by Fredrick Kotto and directed by Anne Renton.
Air Date: Air Date: Tuesday, Jan. 24 (10:00-11:00 p.m. EST), on ABC.
166075_0114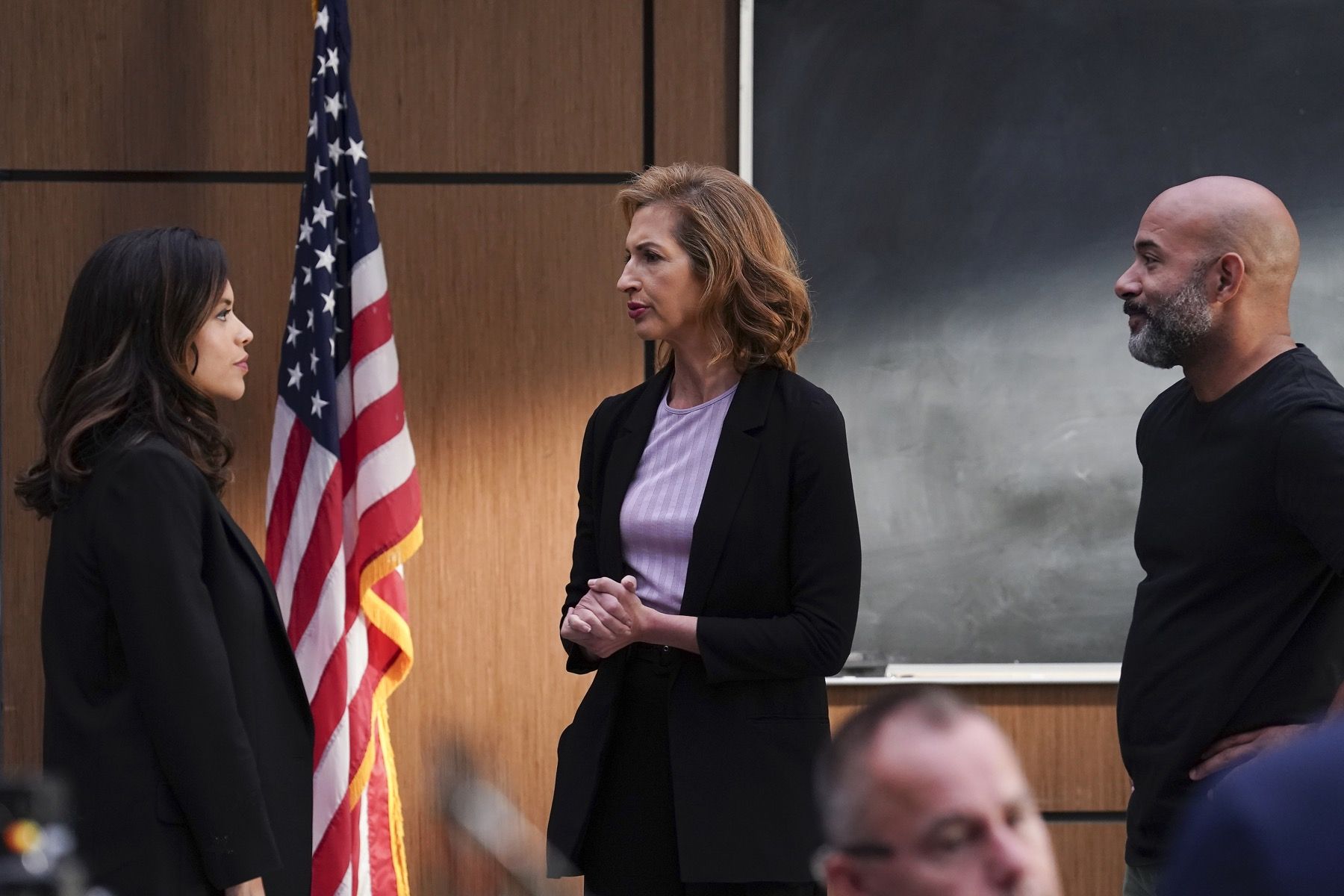 Picture 1 of 22
THE ROOKIE - "Daddy Cop" – In the midst of a heatwave and a citywide blackout, Officer John Nolan and Aaron follow increasingly large leads after they discover criminals hiding at the station. While on duty, Officer Chen makes an alarming discovery after being called to a scene where a pungent smell has wreaked havoc. Meanwhile, Lucy and Harper scheme to get Tim out of his new job and into a more exciting position on an all-new episode of "The Rookie," TUESDAY, JAN. 24 (10:00-11:00 p.m. EST), on ABC. (ABC/Ser Baffo) ALYSSA DIAZ, ALYSIA REINER, JOEL STEINGOLD