HALLOWEEN
Maya and Theo answer a call at a Halloween carnival; but when fire hits the corn maze, the dangers quickly escalate and Maya risks her own life to prove her worth to her increasingly hostile captain.
Meanwhile, Station 19 hosts the neighborhood kids for trick-or-treating; a prank war breaks out in the house, and Jack is haunted by a ghost from his past.
Guest starring is Jaicy Elliot as Taryn Helm, Kelly Thiebaud as Eva Vasquez, Rigo Sanchez as Rigo Vasquez and John Ross Bowie as Paul.
Air Date: Thursday, Oct. 27 (8:00-9:00 p.m. EDT), on ABC.
165208_0098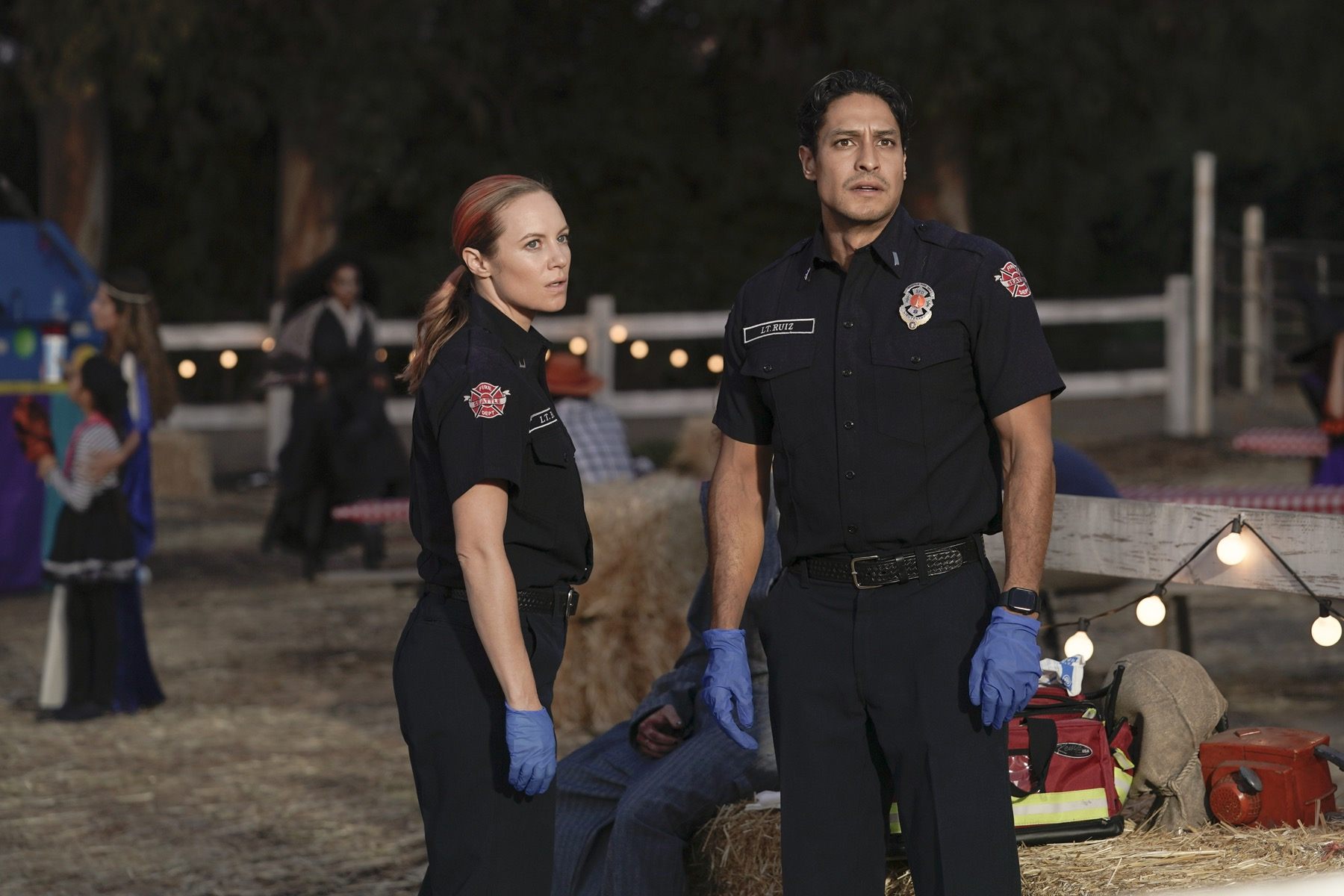 Picture 1 of 18
STATION 19 - "Demons" – Maya and Theo answer a call at a Halloween carnival; but when fire hits the corn maze, the dangers quickly escalate and Maya risks her own life to prove her worth to her increasingly hostile captain. Meanwhile, Station 19 hosts the neighborhood kids for trick-or-treating; a prank war breaks out in the house, and Jack is haunted by a ghost from his past on a new episode of "Station 19," THURSDAY, OCT. 27 (8:00-9:00 p.m. EDT), on ABC. (ABC/James Clark) DANIELLE SAVRE, CARLOS MIRANDA