Tensions at Grey Sloan Memorial rise as the effects of the physician shortage begin to show.
Meanwhile, Meredith struggles to step away from work as she spends a sick day at home with Zola, and the hospital receives an unexpected visitor.
Guest starring is Skylar Astin as Todd Eames and MaryLynn Suchan as Maryann.
Air Date: Thursday, March 31 (9:00-10:01 p.m. EST), on ABC.
162120_0126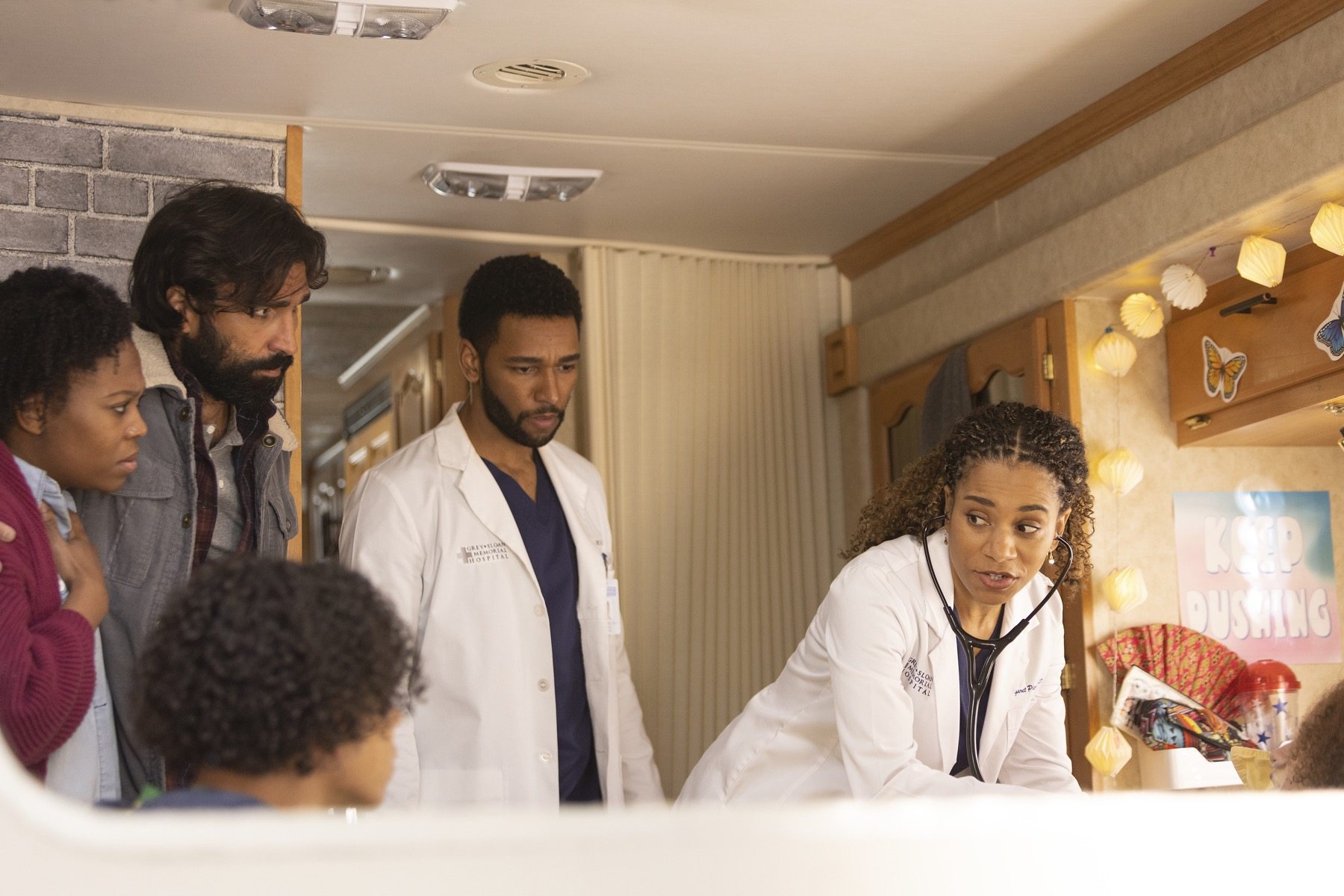 Picture 1 of 23
GREY'S ANATOMY - "Road Trippin'" – Tensions at Grey Sloan Memorial rise as the effects of the physician shortage begin to show. Meanwhile, Meredith struggles to step away from work as she spends a sick day at home with Zola, and the hospital receives an unexpected visitor on a new episode of "Grey's Anatomy," THURSDAY, MARCH 31 (9:00-10:01 p.m. EDT), on ABC. (ABC/Liliane Lathan)ANTHONY HILL, KELLY MCCREARY