Dr. Hamilton takes his frustrations out on Meredith, so Nick gives her a chance to blow off steam by scrubbing in on a surgery.
Back in Seattle, Link and Jo take their kids to a fairytale theater performance that goes wrong.
Bailey and Dr. Lin attend a recruitment fair in hopes of attracting more doctors to Grey Sloan but find themselves ill-prepared.
Guest starring is Peter Gallagher as Dr. David Hamilton, Lynn Chen as Dr. Michelle Lin and Greg Tarzan Davis as Dr. Jordan Wright.
"Today Was a Fairytale" was written by Julie Wong and directed by Debbie Allen.
Air Date: Thursday, Dec. 9 (9:00-10:01 p.m. EDT), on ABC.
161032_0049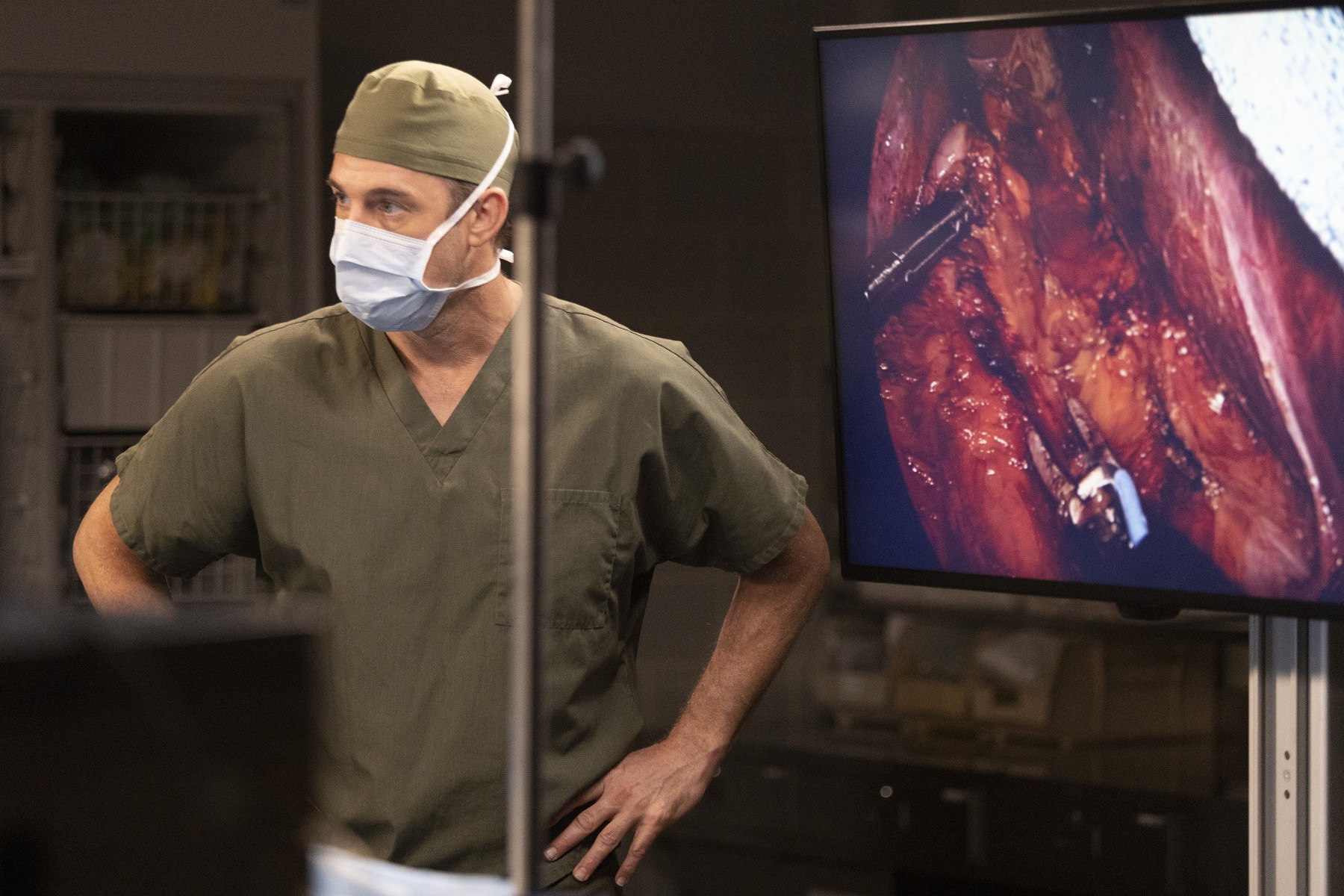 Picture 1 of 31
GREY'S ANATOMY - "Today Was a Fairytale" – Dr. Hamilton takes his frustrations out on Meredith, so Nick gives her a chance to blow off steam by scrubbing in on a surgery. Back in Seattle, Link and Jo take their kids to a fairytale theater performance that goes wrong. Bailey and Dr. Lin attend a recruitment fair in hopes of attracting more doctors to Grey Sloan but find themselves ill-prepared on an all-new episode of "Grey's Anatomy," THURSDAY, DEC. 9 (9:00-10:01 p.m. EST), on ABC. (ABC/Liliane Lathan)SCOTT SPEEDMAN