The Expanse's sixth and final season, and new Amazon Original comedy series With Love, starring Shadowhunters star Emeraude Toubia, are some of the highlights on Amazon Prime this December.
THE EXPANSE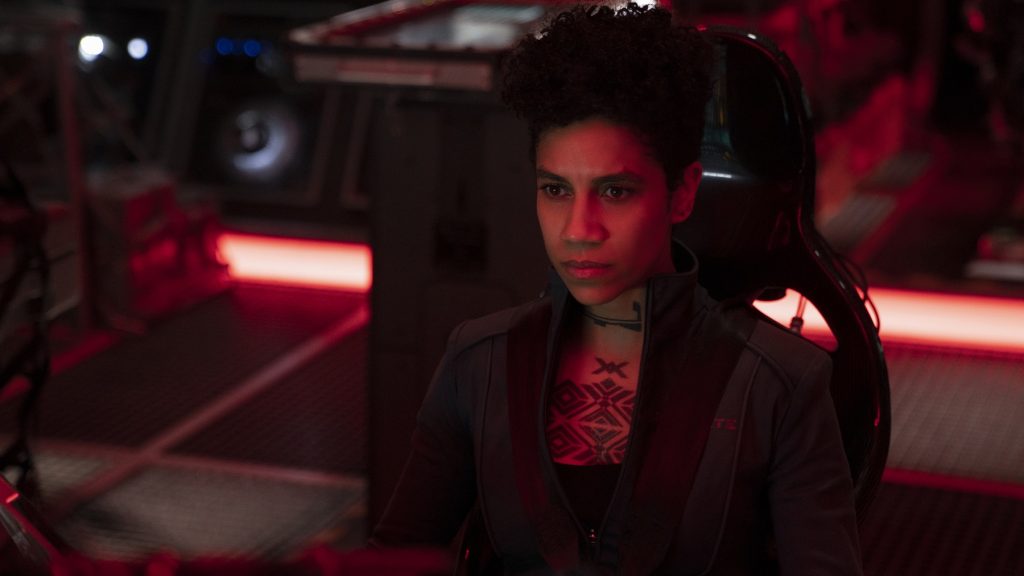 The sixth and final season of The Expanse picks up with the solar system at war, as Marco Inaros and his Free Navy continue to launch devastating asteroid attacks on Earth and Mars. As the tensions of war and shared loss threaten to pull the crew of the Rocinante apart, Chrisjen Avasarala makes a bold move and sends former Martian Marine Bobbie Draper on a secret mission that could turn the tide. Meanwhile in the Belt, Drummer and what's left of her family are on the run and hunted for betraying Marco. And on a distant planet beyond the Rings, a new power begins to rise.
Series stars Steven Strait, Dominique Tipper, Wes Chatham, Shohreh Aghdashloo, Cara Gee, Frankie Adams, Keon Alexander, Nadine Nicole, and Jasai Chase Owens reunite for the most epic season yet.
Available From: The sixth season will debut worldwide on Friday, December 10th 2021, with the first episode and continue weekly for six weeks, with the series finale on January 14, 2022.
THE GRAND TOUR PRESENTS: CARNAGE A TROIS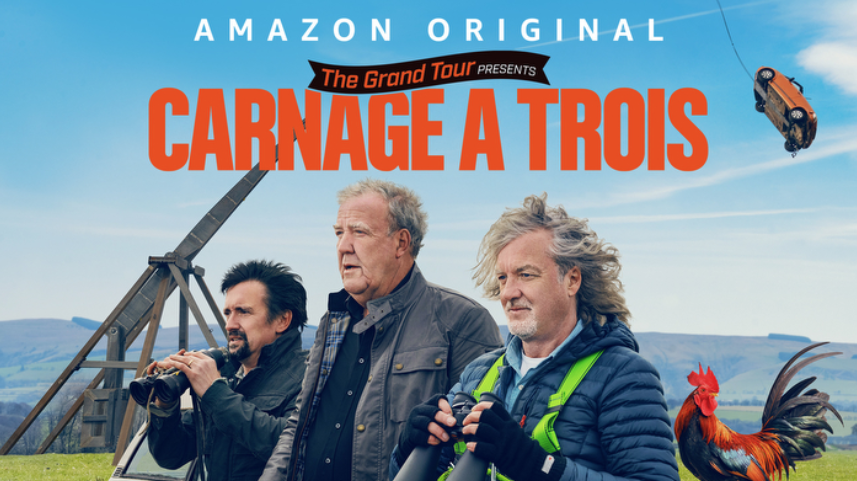 In this second lockdown special, the trio of English Euro-phobes dive into the world of French car culture only to find it too bizarre for their understanding.
Then, on an epic road trip starting in the Welsh hills, they dish up a hair-raising mountain climb, bomb defusals, propeller powered cars, helicopter stunts and the most thrilling race of their lives before reaching the English Channel for a jaw dropping medieval climax.
And a soupcon of French art house cinema.
Is it too much to hope they'll all fall over a cliff edge together? Sadly yes.
Available from: Season 4 D is available worldwide from December 17 2021
WITH LOVE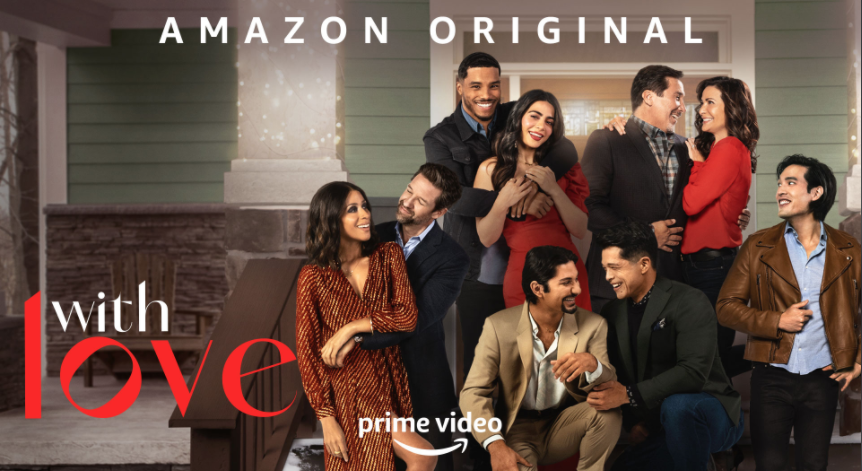 With Love is a multi-holiday romantic comedy series, written and created by Gloria Calderón Kellett, follows the Diaz siblings, Lily and Jorge Jr., on a mission to find love and purpose. In each of the five episodes follows Lily, Jorge Jr. and the entire Diaz family as they navigate the highs and lows of love during a different holiday throughout the year, including Christmas Eve/Nochebuena, New Year's Eve, Valentine's Day, the Fourth of July, and Dia de los Muertos.
All five episodes of With Love will premiere in the U.S. and select countries United Arab Emirates, Australia, Canada, Denmark, Finland, Ireland, India, Nigeria, Netherlands, Norway, New Zealand, Saudi Arabia, Sweden Singapore, UK Group, US Group, South Africa with subtitles on Prime Video on December 17, with a global release to follow in the new year.
With Love stars Emeraude Toubia as Lily Diaz, Mark Indelicato as Jorge Diaz Jr, Rome Flynn as Santiago Zayas, Desmond Chiam as Nick Zhao, Vincent Rodriguez III as Henry Cruz, Isis King as Sol Perez, Todd Grinnell as Dr. Miles Murphy, Constance Marie as Beatriz Diaz, and Benito Martinez Jorge Diaz Sr.
Available From: December 17 in Australia, Canada, Denmark, Finland, India, Ireland, Netherlands, New Zealand, Nigeria, Norway, Saudi Arabia, Singapore, South Africa, Sweden, United Arab Emirates, United Kingdom, and the United States.