December is looking distinctly cheerful on Netflix with the arrival of several theatrical releases including the Daniel Craig-starring Glass Onion: A Knives Out Mystery, Guillermo Del Toro's Pinocchio, and Roald Dahl's Matilda the Musical.
Meanwhile on the series front, things aren't looking too shabby either. Firefly Lane returns for season 2 from DEc. 2, while Emily in Paris is officially back for season 3 on Dec. 21.
Read on for a complete rundown of what movies and series the streamer has planned for the full month of December below.
Follow us @TVPulse Magazine for more TV and Movie scoop.
MOVIES
TROLL
Deep inside the mountain of Dovre, something gigantic awakens after being trapped for a thousand years.
Destroying everything in its path, the creature is fast approaching the capital of Norway.
But how do you stop something you thought only existed in Norwegian folklore?
Genre: Adventure. Action. Fantasy.
Available From: December 1, 2022.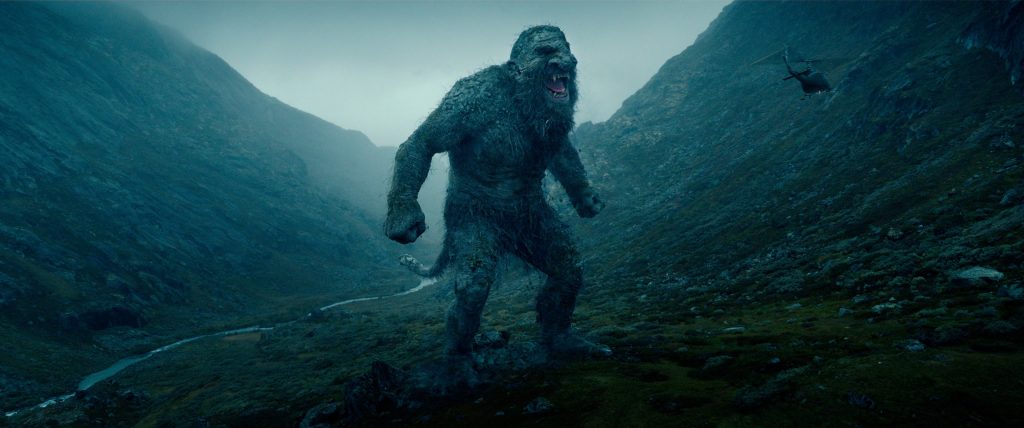 LADY CHATTERLEY'S LOVER
Marrying Sir Clifford Chatterley, Connie's life of wealth and privilege seems set as she takes the title of Lady Chatterley.
Yet this idealistic union gradually becomes an incarceration when Clifford returns from the First World War with injuries that have left him unable to walk.
When she meets and falls for Oliver Mellors, the gamekeeper on the Chatterley family estate, their secret trysts lead her to a sensual, sexual awakening.
But as their affair becomes the subject of local gossip, Connie faces a life-altering decision: follow her heart or return to her husband and endure what Edwardian society expects of her.
Based on the book by D.H. Lawrence, Lady Chatterley's Lover stars Emma Corrin (Lady Constance Chatterley), Jack O'Connell (Mellors), Matthew Duckett (Lord Clifford Chatterley), Joely Richardson (Mrs Bolton), Faye Marsay (Hilda), and Ella Hunt (Mrs Flint).
Genre: Romance. Drama.
Available From: December 2, 2022.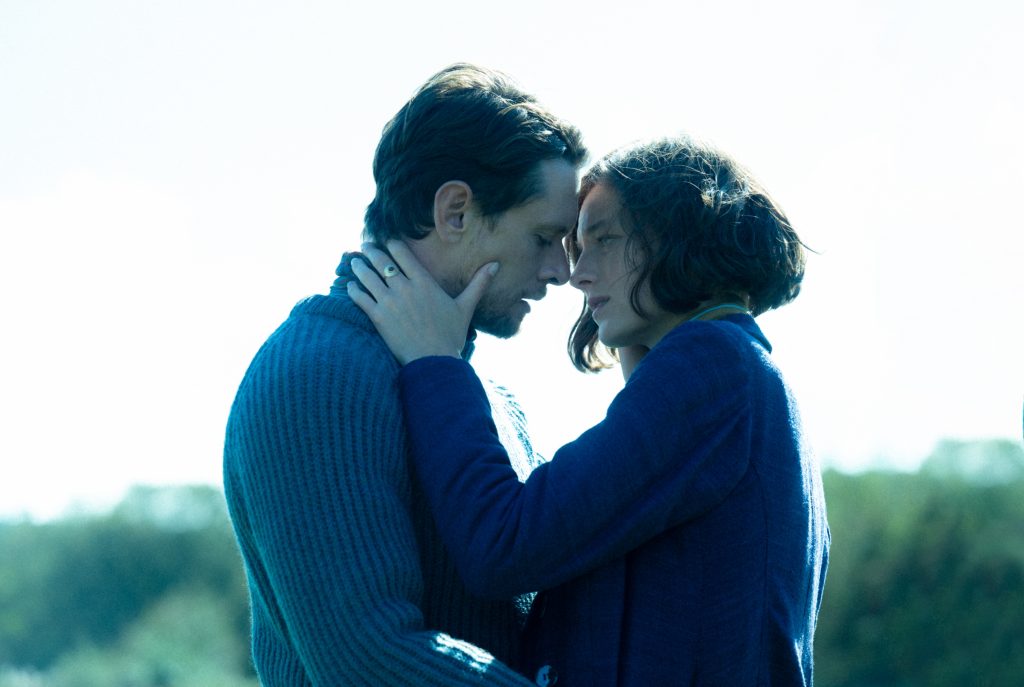 GUILLERMO DEL TORO'S PINOCCHIO
Academy Award®-winning director Guillermo del Toro and award winning, stop-motion legend Mark Gustafson reimagine the classic Carlo Collodi tale of the fabled wooden boy with a whimsical tour de force that finds Pinocchio on an enchanted adventure that transcends worlds and reveals the life-giving power of love.
Starring Ewan McGregor (Sebastian J. Cricket), Burn Gorman (Priest), Finn Wolfhard (Candlewick), Gregory Mann (Pinocchio and Carlo), John Turturro (Doctore), Tim Blake Nelson (Black Rabbits), Christoph Waltz (Count Volpe) and Tilda Swinton (Wood Sprite and Death).
Genre: Fantasy. Adventure.
Available From: December 9, 0222.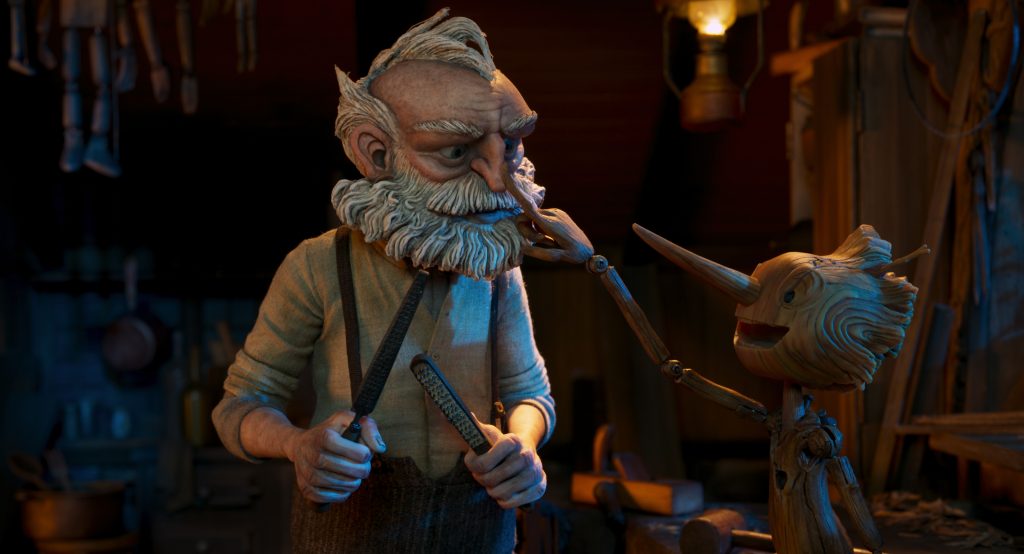 WHO KILLED SANTA?
A MURDERVILLE MURDER MYSTERY
Senior Detective Terry Seattle (Will Arnett) is back and this time, the case is critical.
Along with his two celebrity guest stars, Jason Bateman and Maya Rudolph, he is on a mission to figure out…who killed Santa?
But here's the catch: Jason Bateman and Maya Rudolph aren't being given the script. They have no idea what's about to happen to them. Together, with Terry Seattle (and many surprises), they will have to improvise their way through the case… but it will be up to both of them to name the killer.
Based off the BAFTA award winning BBC3 series Murder in Successville by Tiger Aspect Productions and Shiny Button Productions.
Starring Will Arnett as Detective Terry Seattle, with celebrity guest stars including Jason Bateman and Maya Rudolph.
Additional Guest Cast includes Eliza Coupe, Kurt Braunohler, Haneefah Wood, Lilan Bowden, Dennice Cisneros, Tawny Newsome, and Courtney Parchman.
Genre: Mystery. Comedy.
Available From: December 15, 2022.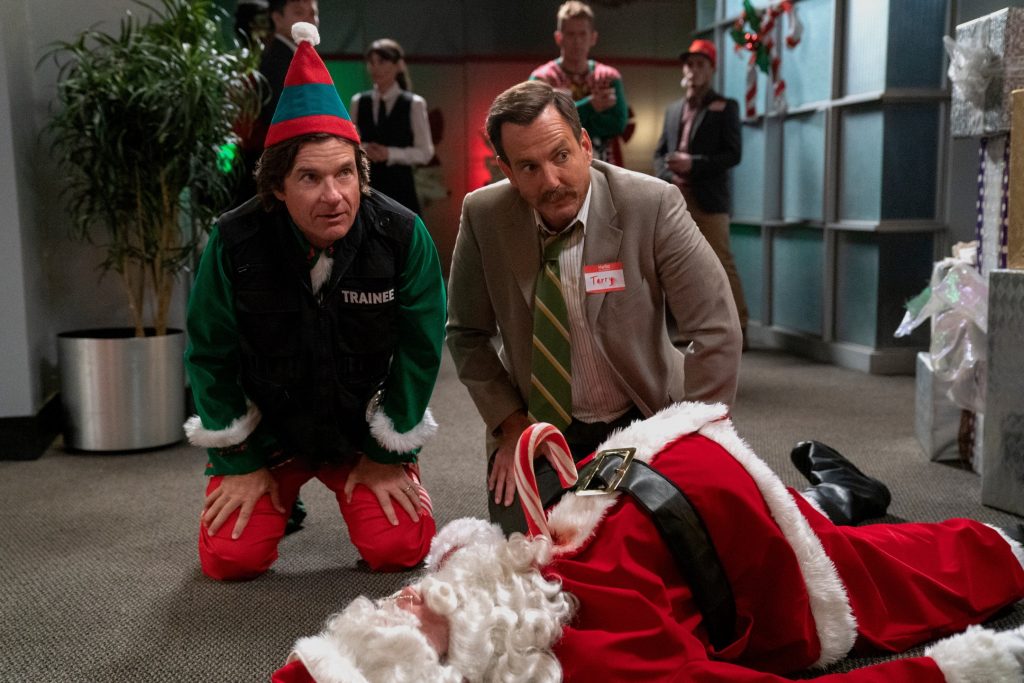 GLASS ONION: A KNIVES OUT MYSTERY
Benoit Blanc (Daniel Craig) returns to peel back the layers in a new Rian Johnson whodunit. This fresh adventure finds the intrepid detective at a lavish private estate on a Greek island, but how and why he comes to be there is only the first of many puzzles.
Blanc soon meets a distinctly disparate group of friends gathering at the invitation of billionaire Miles Bron for their yearly reunion.
Among those on the guest list are Miles' former business partner Andi Brand, current Connecticut governor Claire Debella, cutting-edge scientist Lionel Toussaint, fashion designer and former model Birdie Jay and her conscientious assistant Peg, and influencer Duke Cody and his sidekick girlfriend Whiskey.
As in all the best murder mysteries, each character harbors their own secrets, lies and motivations. When someone turns up dead, everyone is a suspect.
Returning to the franchise he began, Academy Award-nominated filmmaker Rian Johnson writes and directs Glass Onion: A Knives Out Mystery and assembles another all-star cast that includes a returning Daniel Craig alongside Edward Norton, Janelle Monáe, Kathryn Hahn, Leslie Odom Jr., Jessica Henwick, Madelyn Cline with Kate Hudson and Dave Bautista.
Genre: Comedy. Mystery.
Available From: December 23, 2022.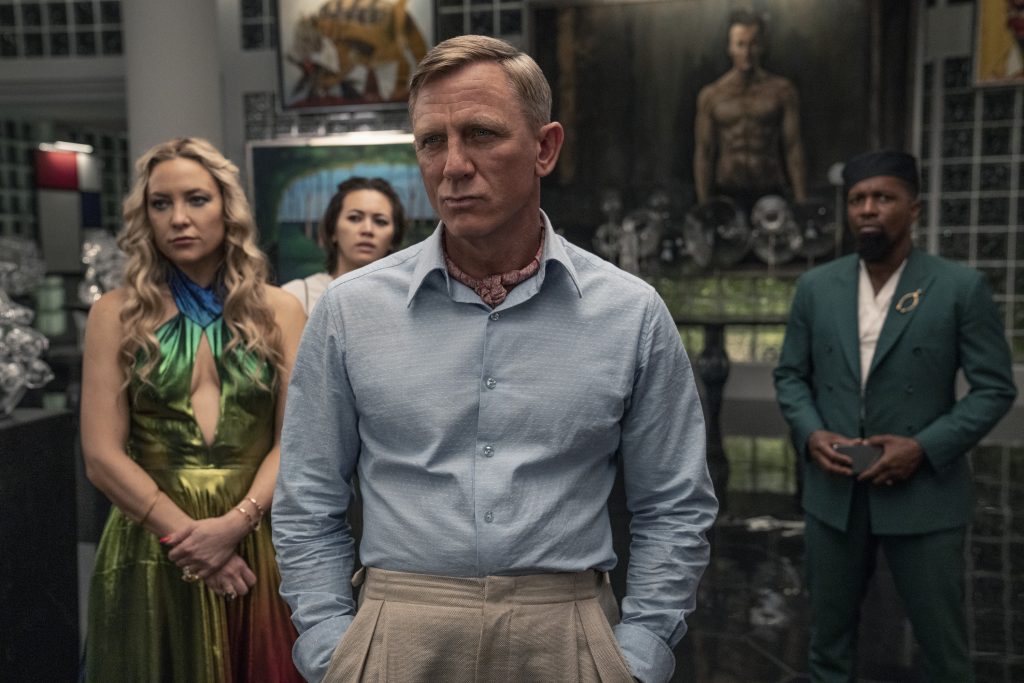 ROALD DAHL'S MATILDA THE MUSICAL
Matilda Wormwood (Alisha Weir) is a little girl with big curiosity, a sharp mind and a vivid imagination — and the worst parents in the world. While her parents (Stephen Graham and Andrea Riseborough) content themselves with trashy TV and dodgy money-making schemes, she loves to lose herself in the pages of her beloved books. Where they are loud, selfish and unkind she is a quiet observer, thinking up small and cheeky acts of rebellion and revenge.
On meeting her inspirational teacher, Miss Honey (Lashana Lynch), Matilda is encouraged and begins conjuring her own fantastical tales. Excited to attend Crunchem Hall, Matilda is surprised to find the school is an ominous and oppressive place led by the huge and villainous Miss Trunchbull (Emma Thompson).
As well as kind Miss Honey, the bright lights among the meanness are story-loving librarian, Mrs. Phelps (Sindhu Vee), and Matilda's newfound school friends. Filled with an overwhelming sense of justice, Matilda dares to take a stand for what is right and teach Trunchbull a lesson she won't forget.
Roald Dahl's Matilda the Musical is an inspirational musical tale of an extraordinary girl who discovers her superpower and summons the remarkable courage, against all odds, to help others change their stories, whilst also taking charge of her own destiny. Standing up for what's right, she's met with miraculous results.
Genre: Kids. Musucal. Fantasy.
Available From: December 25, 2022.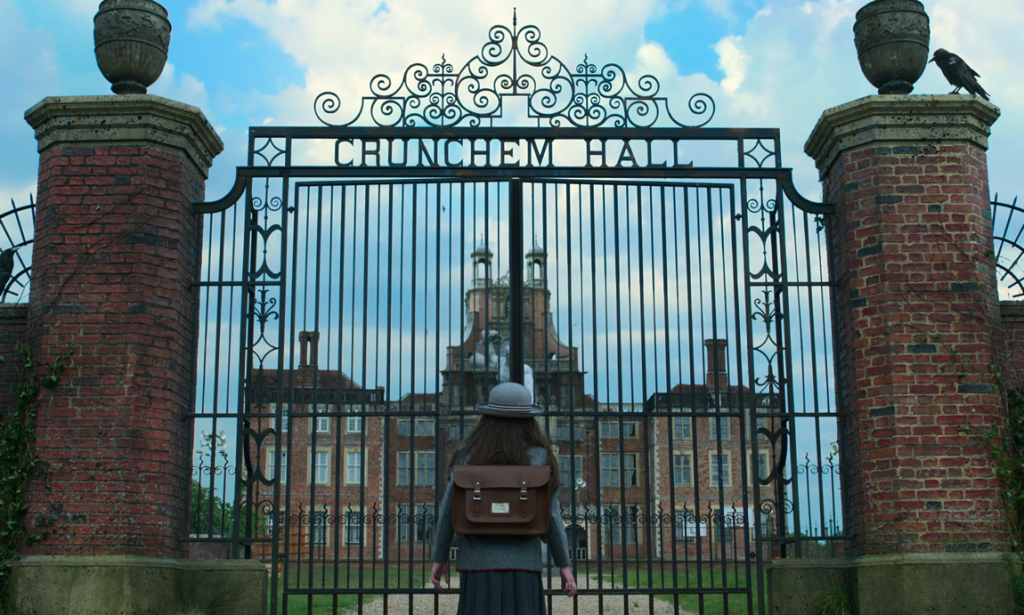 SERIES
FIREFLY LANE (SEASON 2)
What could possibly have ended the tight-knit thirty year friendship of Tully and Kate, our "Firefly Lane Girls Forever?" We'll learn the answer this season — but first — Kate grapples with the painful aftermath of Johnny's ill-fated trip to Iraq, while Tully faces a lawsuit after walking away from her talk show, and must start her career over from the bottom.
This leads her to search for answers about who she is and where she comes from — including a quest to find the father she never met, against the wishes of her secretive hippie mother, Cloud.
In the '80s, we see Kate and Johnny first fall in love, creating more than a little drama in the newsroom where they work, as Tully's career rises and she spars (and flirts!) with cocky sportscaster Danny Diaz. She just might have met her match — that is, if they can stop arguing for five minutes.
While in the '70s, teenage Kate and Tully struggle to keep their friendship together as Cloud goes to jail for dealing drugs and Tully goes to live with her grandmother, far away from Firefly Lane. As the girls face the tumult of high school apart, they know the one thing they really need is each other.
Firefly Lane stars Katherine Heigl, Sarah Chalke, Ali Skovbye, Roan Curtis, Ben Lawson, Beau Garrett, Yael Yurman, India de Beaufort, Greg Germann, Jolene Purdy, and Ignacio Serricchio.
Genre: Romance. Drama.
Episode Count: 16 Episodes.
Available From: Part 1: Episodes 201-209 (launching Dec 2, 2022), Part 2: Episodes 210-216 (launching 2023)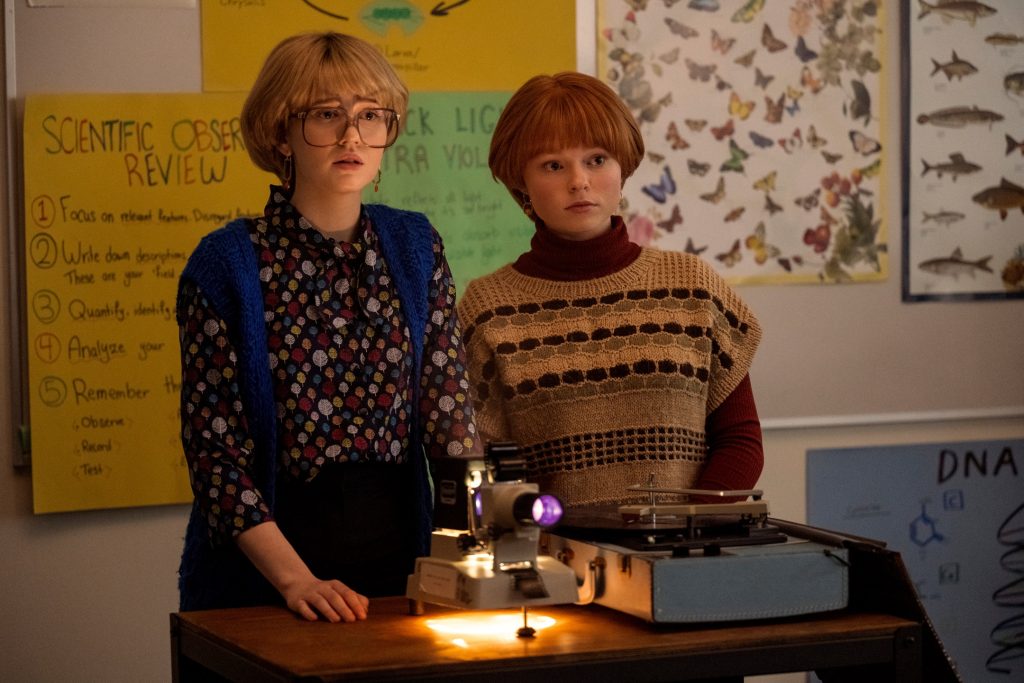 HOT SKULL
Based on the novel Hot Skull by Afşin Kum, set in a world shaken by an epidemic of madness that spreads through language and speech, the reclusive former linguist Murat Siyavus, having taken refuge at his mother's home, is the only person mysteriously unaffected by this disease.
Hunted by the ruthless Anti-Epidemic Institution, Murat is forced to leave the safe zone and flee within the flames and ruins of the streets of Istanbul, where he searches for the secret of his "hot skull" – a lasting mark of the disease.
Genre: Syfy. Drama. Mystery.
Episode count: 8 Episodes.
Available From: December 2, 2022.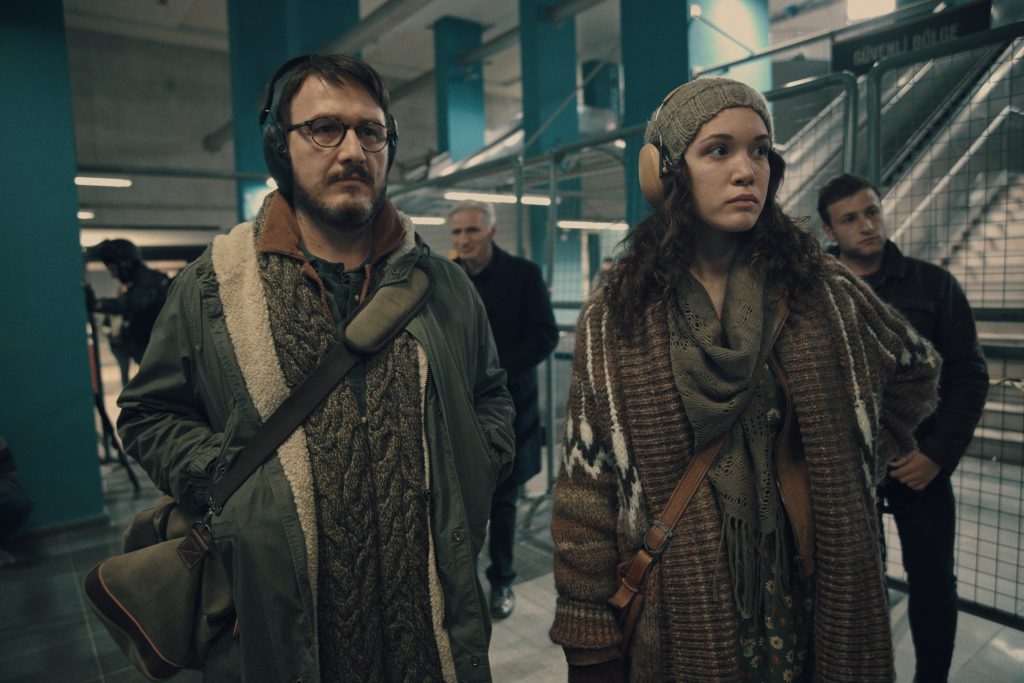 DRAGON AGE: ABSOLUTION
Since debuting in 2009, the award-winning video game franchise has brought players into the world of Thedas with rich stories, unforgettable characters, and beautiful and deadly locales to discover. The next upcoming Dragon Age game, Dragon Age: Dreadwolf, will be a single player focused experience that further builds on this incredible adventure.
Dragon Age: Absolution is Miriam's Story.
When a heist against the most powerful man in Tevinter goes south, an elven mercenary named Miriam (Kimberly Brooks) is forced into a desperate fight for survival. Now, to save herself and her friends, Miriam will have to confront the tragic past she's spent a lifetime trying to escape.
Created in collaboration with BioWare (creators of the award-winner Dragon Age video game franchise), Dragon Age: Absolution is set in Tevinter and features an ensemble of new characters inspired by Dragon Age lore, including elves, mages, knights, Qunari, Red Templars, demons and other special surprises.
Genre: Anime. Action. Fantasy.
Episode count: 6 Episodes.
Available From: December 9, 2022.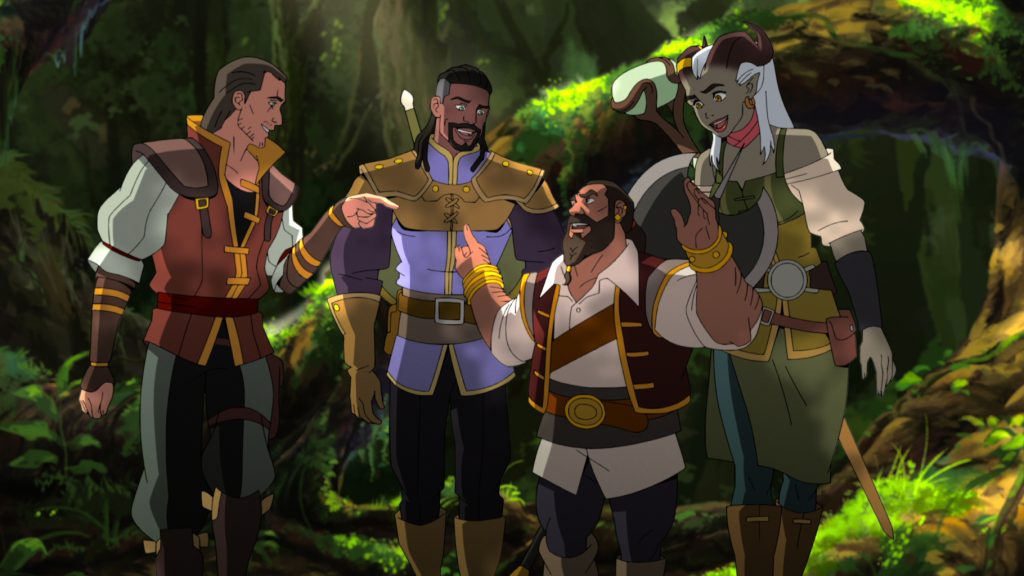 SONIC PRIME
The action-packed adventures of Sonic the Hedgehog go into overdrive when a run-in with Dr. Eggman results in a literal universe-shattering event.
Desperate to piece his prime reality back together and save his old friends, Sonic races through the Shatterverse, discovering strange worlds and enlisting new friends in an epic adventure of a lifetime!
It's the Sonic you know and love until an incredible twist thrusts Sonic into a new adventure featuring a reinvented cast and Sonic like you've never seen him before, where the fate of the multiverse rests in his gloved hands.
Sonic's adventure is about more than a race to save the universe from the evil machinations of his longtime nemesis Dr. Eggman and his army of badnik robots, it's a race to save his friends, friends that he took for granted.
Genre: Kids. Action. Comedy. Scifi.
Episode count: 8 Episodes.
Available From: December 15, 2022.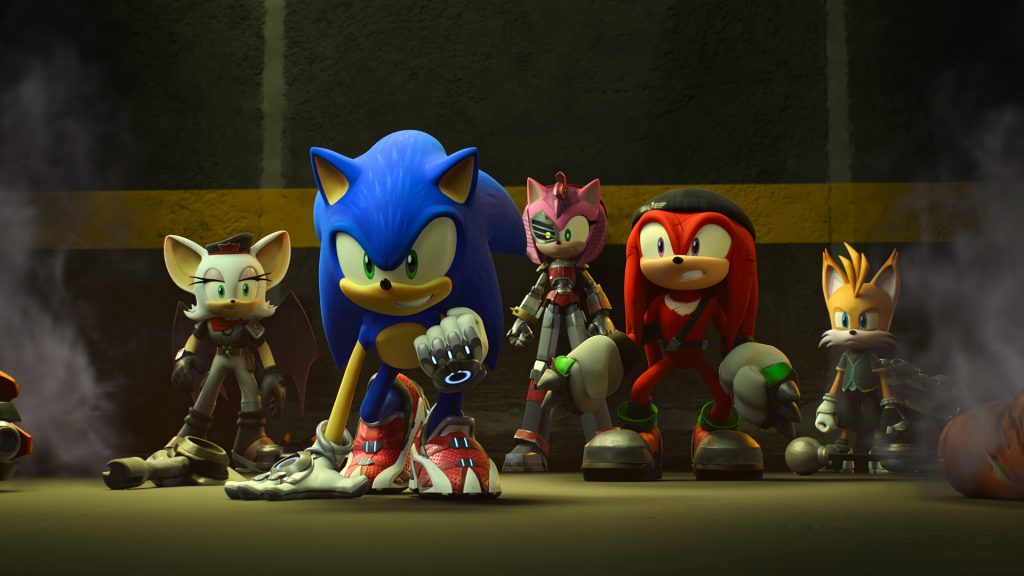 THE RECRUIT
A fledgling lawyer at the CIA becomes enmeshed in dangerous international power politics when a former asset threatens to expose the nature of her long-term relationship with the agency unless they exonerate her of a serious crime.
The series centers around Owen Hendricks (Noah Centineo), a young CIA lawyer whose first week on the job turns upside down when he discovers a threatening letter by former asset Max Meladze (Laura Haddock), who plans to expose the agency unless they exonerate her of a serious crime.
Owen quickly becomes entangled in a dangerous and often absurd world of power politics and mischievous players, as he travels the world in hopes of completing his assignment and making a mark at the CIA.
The series is executive produced by Centineo, Doug Liman, Gene Klein, David Bartis and Adam Ciralsky and Alexi Hawley who also serves as Creator and Showrunner. The series also stars Fivel Stewart, Vondie Curtis Hall, Kristian Bruun, Aarti Mann, Colton Dunn and Daniel Quincy Annoh.
Genre: Thriller. Action. Drama.
Episode Count: 8 Episodes.
Available From: December 16, 2022.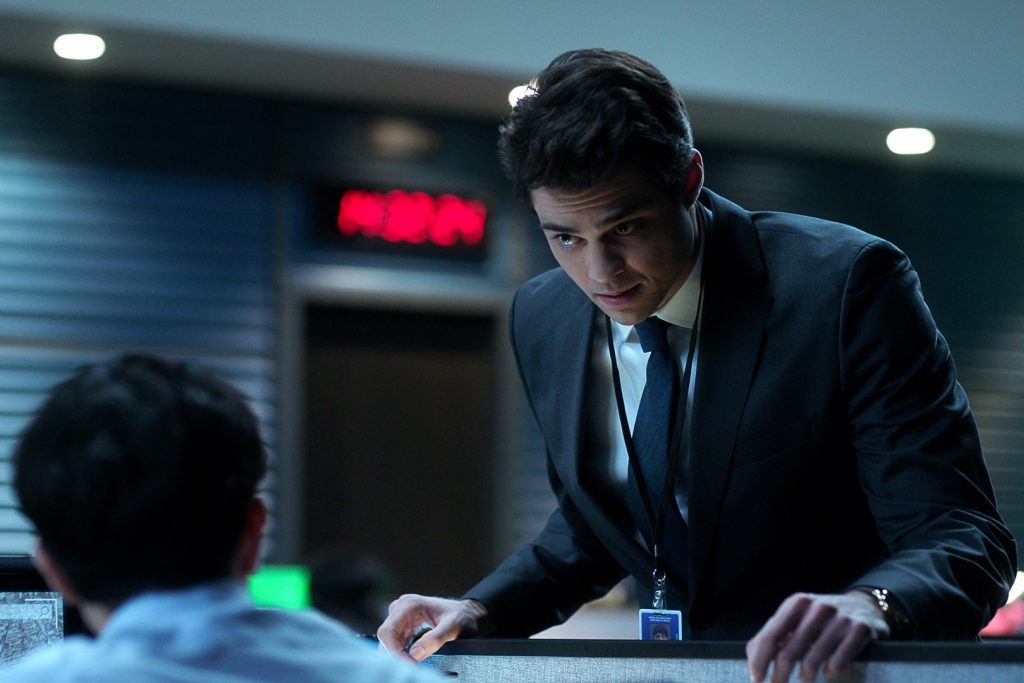 EMILY IN PARIS (SEASON 3)
One year after moving from Chicago to Paris for her dream job, Emily finds herself at a crucial crossroads in every aspect of her life. Faced with two very different paths, Emily will have to decide exactly where her loyalties lie — at work and in her romantic life — and what those decisions mean for her future in France, all while continuing to immerse herself in the adventures and surprising twists and turns that life in Paris provides.
Creator and showrunner Darren Star returns to helm the third season of the Emmy-nominated series. Producer and star Lily Collins also returns as Emily Cooper, alongside returning series regulars Philippine Leroy-Beaulieu, Lucas Bravo, Ashley Park, Camille Razat, Samuel Arnold, Bruno Gouery, William Abadie, and Lucien Laviscount.
Genre: Romance. Comedy. Drama.
Episode Count: 10 Episodes.
Available From: December 21, 2022.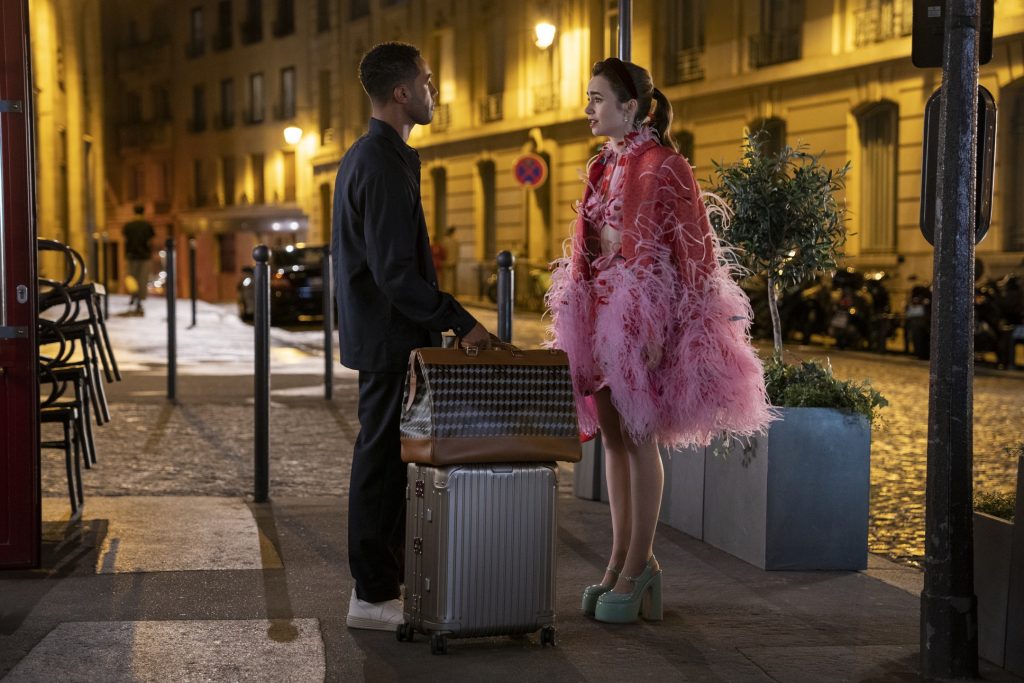 TREASON
Trained and groomed by MI6, Adam Lawrence's career seems set. But when the past catches up with him in the form of Kara, a Russian spy with whom he shares a complicated past, he is forced to question everything and everyone in his life.
A triangular relationship forms between Kara, Adam and his wife, Maddy; three people who are trying to expose each other's secrets, navigate political and diplomatic relationships, whilst hanging onto their personal lives, and those they love most.
Genre: Limited Series. Thriller.
Episode Count: 5 Episodes.
Available From: December 26, 2022.