Tuesday's episode of The Resident is well titled.
"Who Will You Be?" will see 4 characters contemplating what kind of future they ought to make for themselves, and if you're wondering if Conrad Hawkins is one of those people, you should know the answer is yes.
This week, the Docs at Chastain (read Kitt Voss and Randolph Bell) are working hard to convince Conrad to come back to work. However, Conrad is adamant that Gigi should come first. So much so, that when Voss invites the pair to check out soon to be improved pre-school facilities at the hospital Conrad has to coach Gigi to say she likes it "but not as much as my home."
What will it take to get Conrad to suit up? Watch the episode and find out.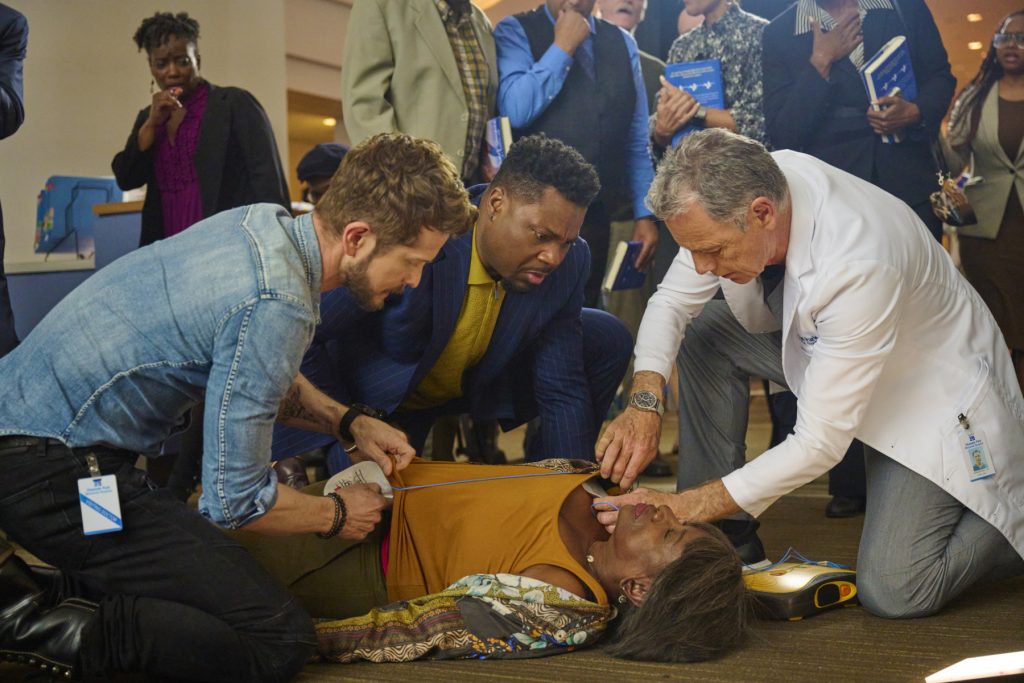 Meanwhile, Billie is set to encounter a face from her past in the form of biological son Trevor, who is starting his first day as an intern at Chastain. Although Billie and Trevor's last encounter was fraught to say the least, this meeting, will be less tense. Something to do with a lot of therapy, and the setting of a lot of boundaries on Billie's side.
However if you thought Trevor would quietly become a diligent asset to Chastain's team of caring professionals think again. The young doc will kick off his day by infuriating Devon with his arrogance and lack of compassion.
Does Trevor actually have the personal touch required for his profession? Doubt lingers throughout the hour.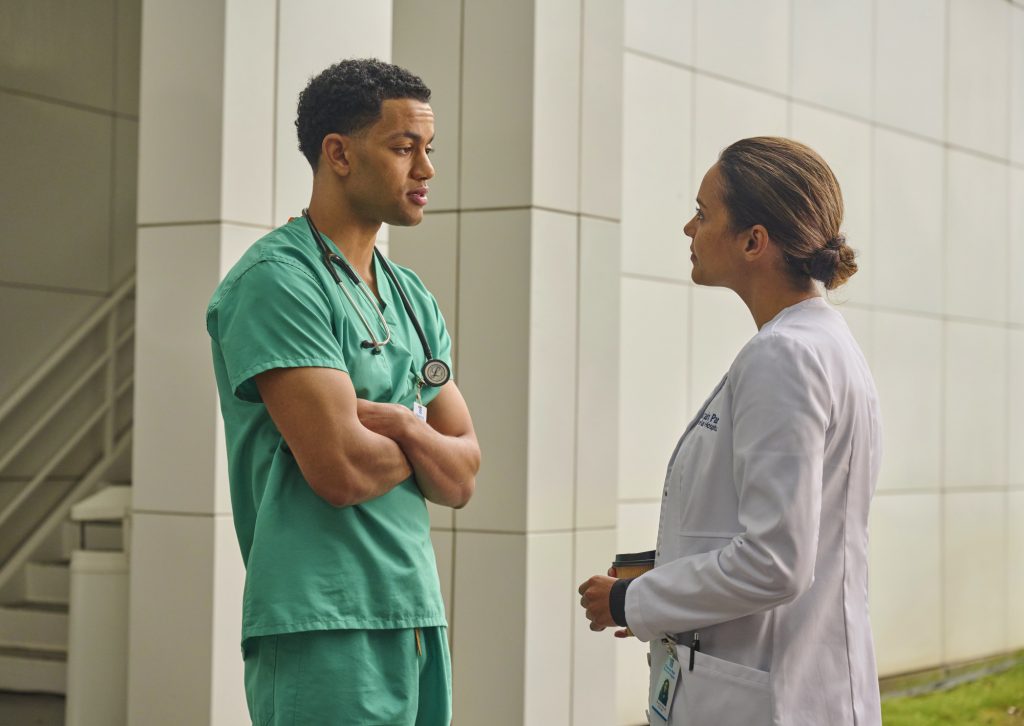 When we last saw Dr. Austin's Mom, Carol, we learned that targeted immunotherapy could prolong her life for years. But this week, Carol is back at Chastain with a mystery strength-sapping malaise, and the docs can't quite figure out what's wrong with her. Leave it to Conrad who decides to take a personal interest in her case.
unfortunately, what Conrad uncovers will present Carol, and the Raptor, with serious questions about the future, and how best to live it.
And finally, this week will see chalk-and-cheese sisters Leela and Padma anxiously preparing for the arrival of their parents. Well, to be fair, the anxiety is all on Leela, who will divide her time attempting to purge all evidence of Devon from their apartment, and live up to her parents' unreasonable expectations.
Watch as Padma dances happily through the apartment burning sage to "Cleanse the space of all negative energy," while a stressed Leela hisses "Mom and Dad ARE the negative energy!"
But when things seem at their worst for Leela, Padma is at hand with some sage (ahem) advice to offer her sister.
The "Who Will You Be?" episode of The Resident airs Tuesday, Nov. 16 (8:00-9:00 PM ET/PT) on FOX.
Follow @TVPulse Magazine for more scoop from The Resident this season.