The Blacklist returns Friday, Feb. 12 with "The Wellstone Agency," an unusual episode in many regards. If you've been following our weekly loglines, then you may already know the episode is a special one for Aram, who goes undercover on a special assignment, while Park steps in to help a friend in trouble.
However, if you are looking for a second scoop of goodness on your cone, then you've come to the right place. We've screened "The Wellstone Agency" a little early, thanks to our friends at NBC and have some carefully prepped spoilers for you below.
We say "carefully prepped" because, as is our way, we avoid major plot developments, character reveals and other surprises that might ruin your enjoyment of the live experience on Friday night.
That said, we do dip a toe in spoilery waters, so just … y'know … be aware.
Spader! Spader! Spader!
After several heavy instalments, this week's Blacklist offers something a little lighter. And although fans of Megan Boone might be disappointed to learn that Liz sits this week out, fans of James Spader might be interested to note that Red is at his absolute best here.
You will, in turns, be chilled, amused, mortified with embarrassment, and maybe even brought to tears by Red's gamut of emotions on what turns out to be a very surprising day for our favorite Concierge of Crime.
Please look out for Spader's incredible monologue as Red in the closing scene.
Just … wow!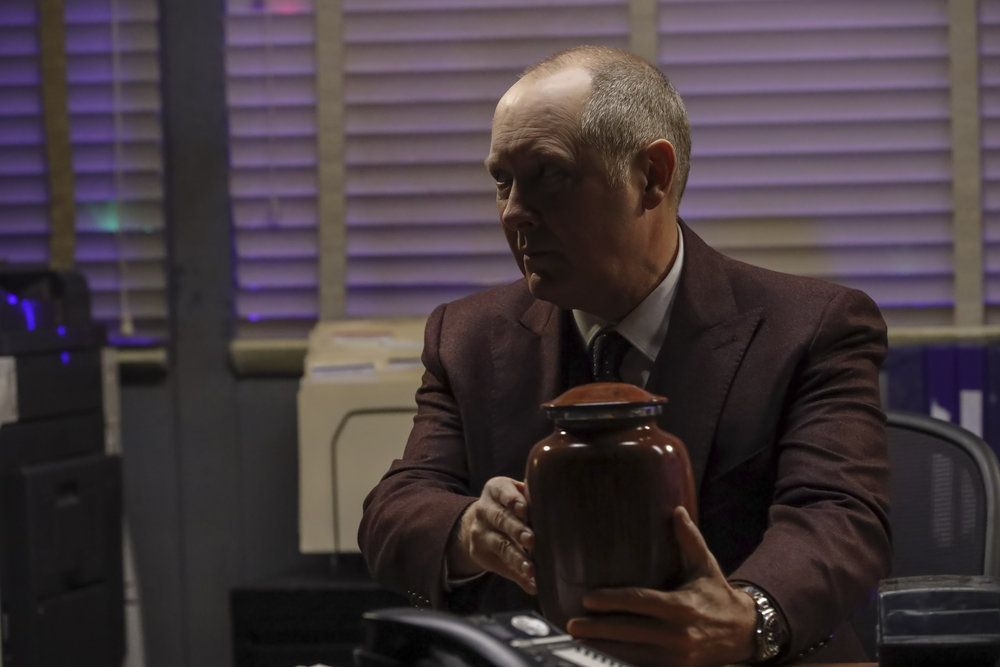 Down the Rabbit Hole
It's shades of The Matrix this week for Aram (Amir Arison), who literally has to swallow a red pill in order to signal his acceptance into a shady linguistics organization who provide translations services for the truly wicked.
We love when Aram gets to come out from behind his (unusually tall) office desk and go into the field, and this outing is no exception.
We'll see firsthand what makes Aram such and excellent agent, as he is forced to think on his feet during what looks like the most stressful job interview ever.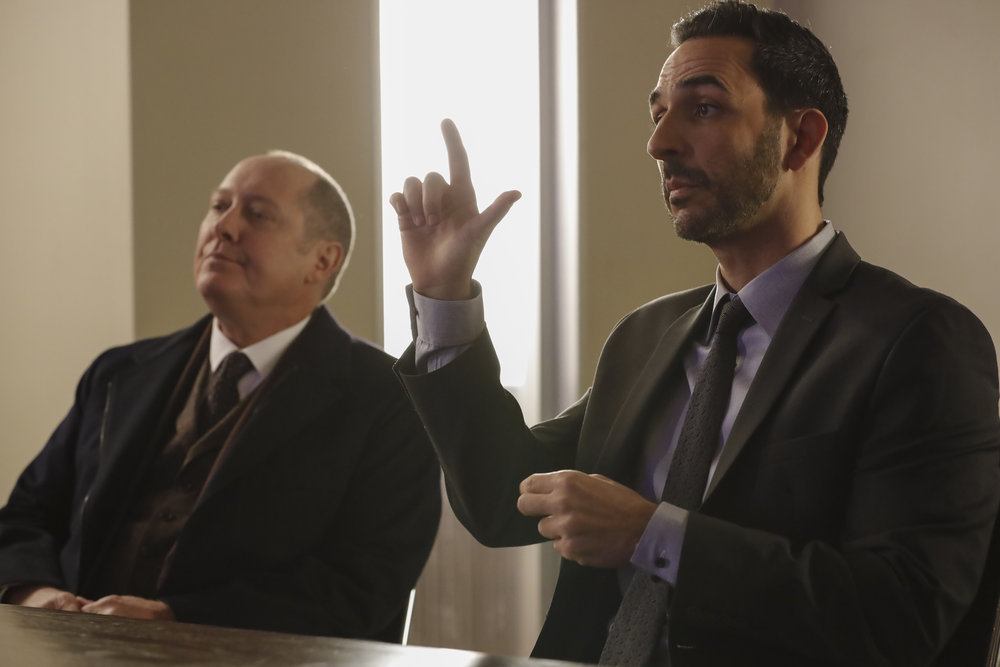 The Power of Love is a Curious Thing
If you've seen our photos from "The Wellstone Agency" this week then you might already know this episode will pay tribute to Clark Middleton, who played the infuriating and hilarious Jelly Bean, Glen, before his untimely death in 2020.
The action kicks off when Red and Dembe (sorry, Steve and his pal Bill) are summoned to Glen's mother's house only to discover that not only has their favorite DMV regional manager passed away, but he has left Red with the onerous task of carrying out his dying wishes.
Burdened with 2 impossible tasks (we're talking really really out there!), Red rages against his former tracer, hilariously, before committing himself fully to the impossible and the absurd.
We would say more, but that really would be a spoiler you don't want to read.
… but if your interest is especially piqued, check out this sneak peek clip below.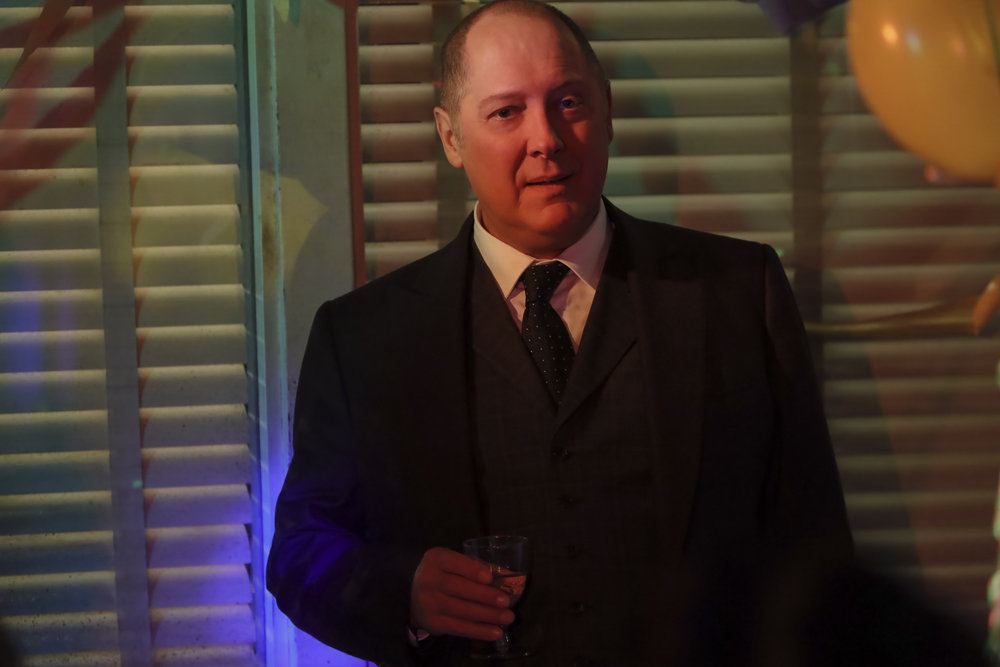 People In Glasshouses
With Liz MIA this week, it's up to Agent Park (Laura Sohn) to do the Task Force leg work, and let us tell you, she's not happy to sharing a case with Reddington, even if it entails chasing down the latest Blacklister.
Park wastes no time in attempting to rub Red up the wrong way, even suggesting he should consider leaving Liz alone, and that his attempts to find her are making things worse. Watch for Red's well crafted response, a timely reminder of who he is and what he is all about.
And while the quick-tempered Park is equally quick to tell Red she would never ask for his help, we get the feeling she may regret her words later in the hour.
"The Wellstone Agency" airs Friday, Feb. 12 at 8 p.m. ET/PT on NBC.
Follow us on Twitter @TVPulseMag for more weekly Blacklist scoop.