Ordinary Joe is one of 2 new dramas from NBC (the other being scifi series La Brea) on offer this Fall.
The series centers on Joe Kimbreau (Watchmen and Goliath actor James Wolk, here in a starring role) at a pivotal moment in his life.
Faced with 3 choices after his college graduation ceremony, Joe can't decide whether to choose to join his blue collar family for dinner, where he knows he will be talked into following in his late father's footsteps as a cop, or join his best-friend-with-benefits Jenny (Elizabeth Lail) for a weekend by the lake, or get to know Amy (Natalie Martinez) a beautiful stranger he quite literally bumped into moments ago, but with whom he feels an instant connection.
What to do? Thankfully, indecisive Joe is not forced to make a decision because the show makes it for us. Over the next 40 minutes we get to see exactly what happens to Joe as he pursues avenue A, B and C. The lucky dog.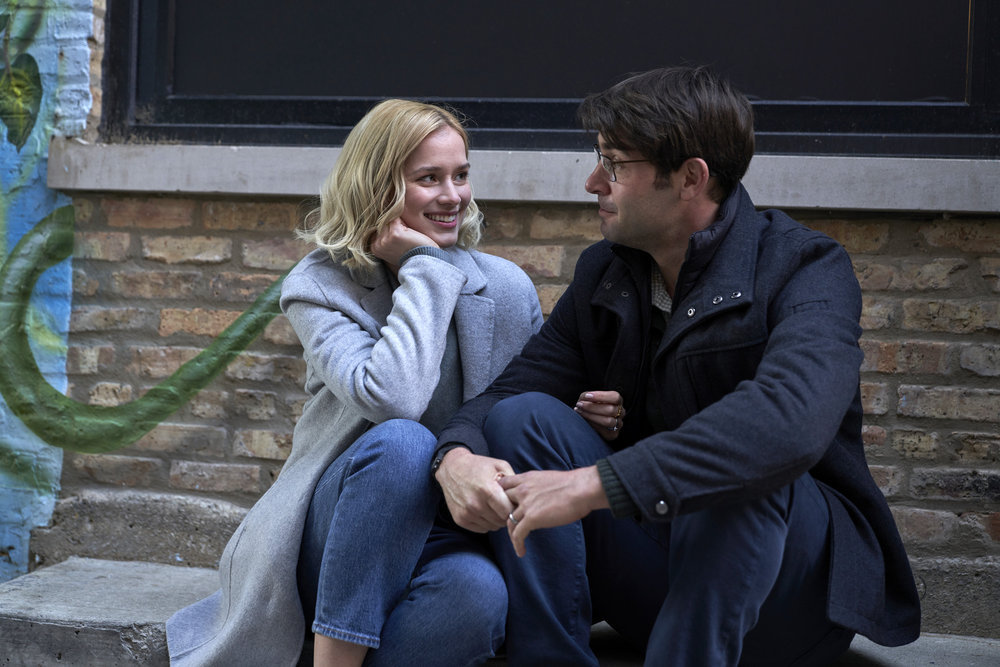 In the first reality, Joe joins his aunt and uncle for dinner, and at some point in his future becomes a beat cop. However, when he saves the life of a local politician, he is pushed to raise his profile both professionally and personally by his family. (Do you see a pattern here?) We quickly realize that having chosen family and duty over both Jenny and Amy, Joe has essentially stagnated in his career and personal life. Perhaps that class reunion tonight might give Joe the impetus he needs to ignite a fire under his desires? After all, old flame Jenny might be there…
In reality 2, Joe joins Jenny for the weekend instead. We learn the pair later marry, and now have a son, Christopher (John Gluck), who suffers with Spinal Muscular Atrophy, a condition that has dictated a new path for both Joe and Jenny in their careers — a path that neither are especially pleased about, as large cracks in their marriage soon reveal. On the point of divorce, Joe wonders where it all went wrong, and how he can go about getting back to being Jenny's best friend. Jenny seems ready to move on. Perhaps Joe can reignite a spark at the class reunion tonight?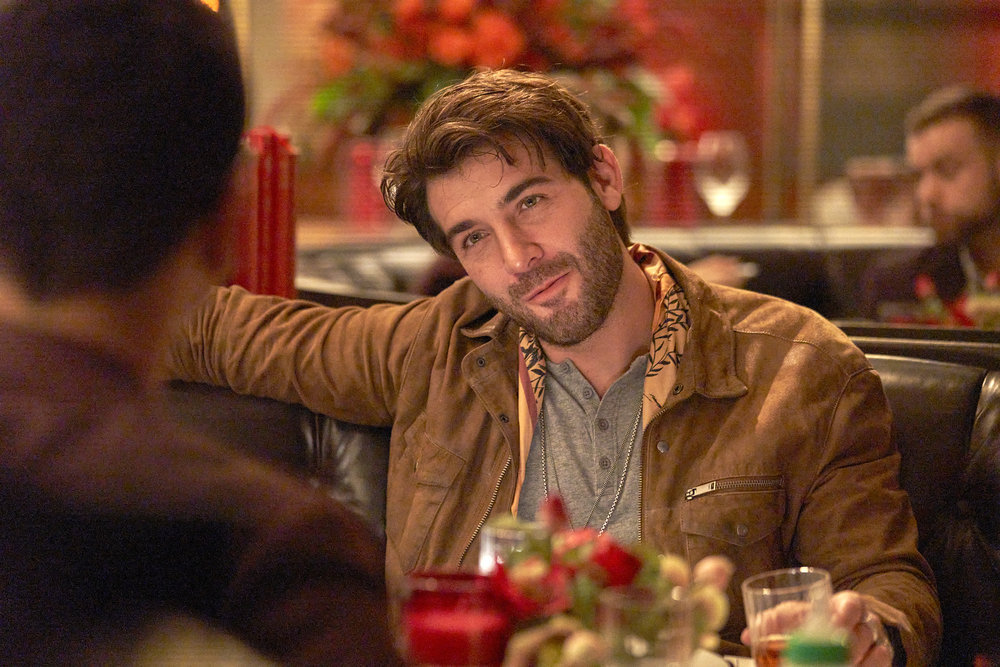 In the third reality, Joe becomes "the next Billy Joel" albeit with more of a rockstar appearance than Joel ever sported. Rockstar Joe is fabulously wealthy and fabulously successful, wears a lot of jewellery, lounges around his mansion in a bathrobe while growing out his stubble, and generally behaves as a TV writer might imagine rockstars do. Rockstar Joe has also married mysterious Amy, who we learn pushed him to purse his creative dreams, while she pursued an equally successful career as a promoter for celebrities and politicians. Joe's musical life seems initially charmed, especially when compared to his other (let's face it kinda dowdy) selves. However we quickly see Joe and Amy's dilemma. Joe is desperate to become a father. Amy, following a series of heartbreaking miscarriages, is not. Tensions flare, and Joe is forced to attend his class reunion solo.
The hour shifts back and forth between each of our Joes over the course of the same day, and there are truly clever moments that highlight how the world is altered by the presence or absence of just the right Joe in that moment. For example, in one scene, Nurse Joe successfully saves the life of a man that cop Joe shot in his own reality. In Cop Joe's reality the man died of the gunshot wound he received because Joe is a cop, and not a nurse. And if that sounds a little complicated, it's because it is. The show, and in particular the pilot episode, has a ton of heavy lifting to do, not just showing how Joe's trajectories play out, but those of Amy, Jenny, his best friend Eric (Charlie Barnett), Joe's mother, and even his aunt and uncle. All of these people are in all of Joe's lives, and at times it's hard (even for a critic with a pen and notepaper in hand) to remember who's who, especially when the same secondary characters turn up at the same moment — the class reunion, the restaurant, the family home etc, in all three worlds. Guys, that's a lot of characters. To help, the pilot episode employs a series of gentle filters to keep the audience grounded: red for Rockstar Joe, green for Nurse Joe, and blue for Cop Joe. Let's hope this is a continuing trend!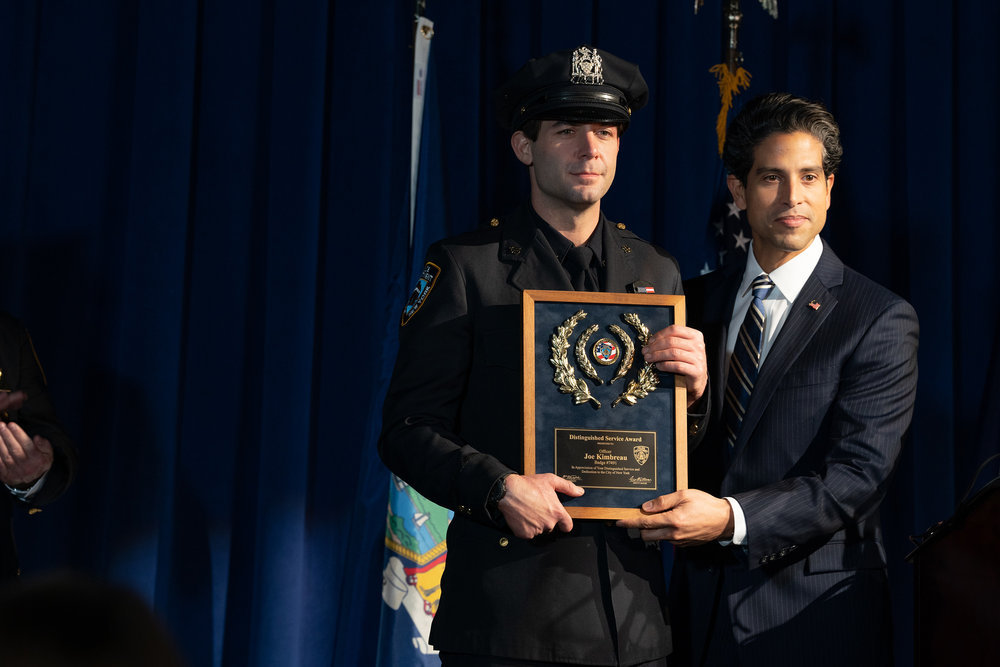 The premise of Ordinary Joe is undeniably clever. In addition, the pilot works strenuously to keep three sets of characters straight over the course of the hour, and to earnestly present the kind of real human drama we all come to understand at some point in our lives, or you know … see on NBC's other heartfelt drama This is Us. However, Ordinary Joe is dogged by a subtle aura of flatness that just refuses to go away. Joe's 'pivotal moment' in the opening scenes doesn't feel especially critical or significant, but rather a series of presented choices that don't especially intrigue the viewer. There's simply nothing at stake at this early stage of the game for us to feel invested in whatever choice Joe makes. We are along for the ride out of a mild sense of curiosity and nothing more.
That lacklustre feeling is only bolstered by Cop Joe and Nurse Joe's storylines. Both characters seem to be suffering from a sense of ennui and stagnation that pervades their scenes to such a degree you would be forgiven for thinking Rockstar Joe really dodged a bullet with his other two roads not taken.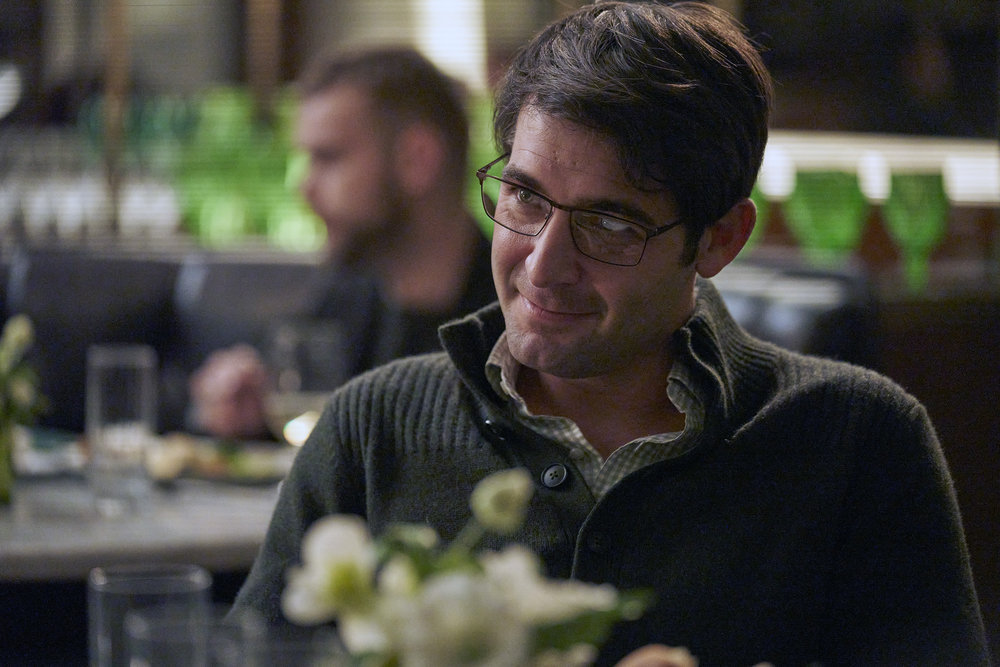 But even Rockstar Joe is not immune to the lack of effervescence. Two big 'Joe takes to the stage to belt out a hit' scenes are set to a pair of such wince-worthy, middle of the road songs that any illusion we are looking at the next Billy Joel is instantly dispelled. (And for that matter, why Billy Joel? Shouldn't Joe aspire to create music inspired from his own generation? Is he 21? or 61?) That's not to say there's anything wrong with James Wolk's musical performance. He absolutely shines as Cop Joe, sitting at the piano in his local bar, belting out Joel's "Piano Man" for his friends. Guy can perform when he has the right material.
Although there is essentially nothing glaringly wrong about the pilot episode of this new fall show, there is nothing daring, or alarming, or hilarious, or tear-inducing about it either. Ordinary Joe simply plays it too safe for proceedings to ever feel more than just … ordinary.
The series stars James Wolk, Natalie Martinez, Elizabeth Lail, Charlie Barnett, Anne Ramsay, David Warshofsky, Kai A. Ealy, John Gluck, and Adam Rodriguez.
Ordinary Joe premieres Monday, Sept. 20 at 10 p.m. ET/PT on NBC.
Follow @TVPulse Magazine for more TV scoop this season.