By Michelle Gonzaba
Although two months have passed (in the 911 universe) since last week's episode, Hen and Karen are still struggling with Nia's return to her birth mother. They aren't the only ones; their son Denny is now afraid he'll be taken away like Nia was. Heartbroken, Hen tells Karen she doesn't want to foster anymore. After everything they've been through, can anyone really blame her?
While Hen's family is dealing with Nia's return to her birth mother, Chim and Maddie are adjusting to parenthood. Not only are they taking care of their new daughter, but are also guiding Albert through his recovery. Although they love their daughter and immature brother, it's clear they need some extra help. Chim makes a strong attempt at feeding his daughter and opening Albert's pill bottle at the same time, but he knows their routine can't last. And let's be honest, does Albert really need help with his pills? I know his mind is still muddled from the accident but I think he can walk to the kitchen on his own.
Like all of the other 911 families, Athena's household isn't free of drama. Unbeknownst to her, May has been hanging out with her former high school bully. Yes, that bully-the one who tortured May so much she attempted suicide back in season one. The bully who Athena arrested! Unsurprisingly, Athena is incredibly upset with May's new friendship. Athena yells, May yells back, and nothing is resolved. May, I know it's hard to make friends after high school but this ain't the way!
While Hen has been very open about her sadness over Nia, Karen has been much more subdued. However, her quietness doesn't mean she hasn't been dealing with her unhappiness in a different way. Without telling her wife, she hired a private investigator to gather information on Nia's birth mother. Yes, that may sound crazy to some people, but it's actually not such a bad idea. Both she and Hen needed to know for sure that Nia would be well taken care of. Luckily, Karen's PI brings good news. The mother has a stable job, visits Nia every day at daycare, and is doing everything she can to be a better mom. With this information, Hen and Karen are able to let go of their pain and make the decision to stay foster parents.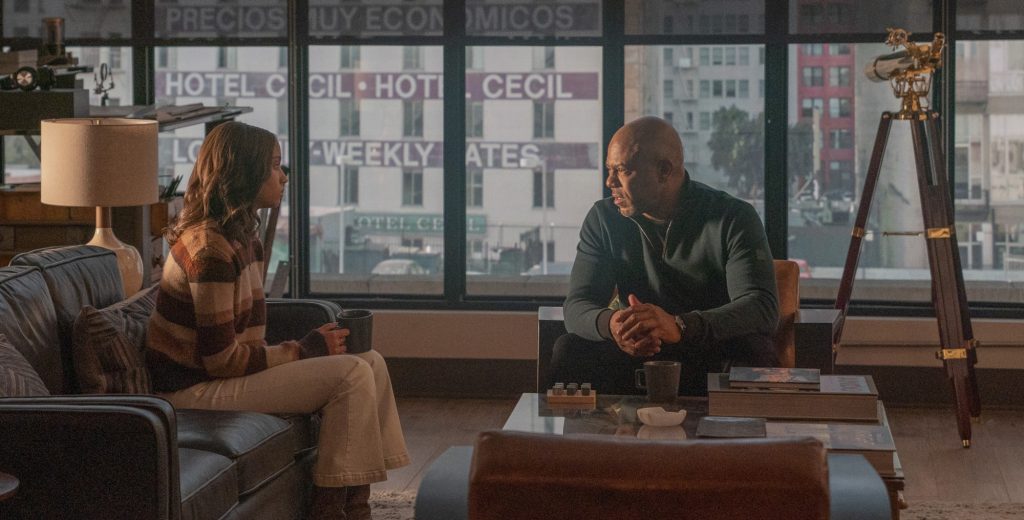 After talking to her father, May realizes how difficult it was for her mother when she attempted suicide. She decides to listen to her mom's 911 call (do they really save four-year-old 911 calls for that long?) from the day of her overdose. May quickly understands why her mother is so upset with her choice of friends and apologizes to Athena. While they make amends, May doesn't say whether or not she will stop talking to her former bully/current friend. Was this just a one-off side plot or is this the beginning of a new storyline?
Maddie returns from her first day back at work and sees Chim has fallen asleep standing up. The new parents decide to reach out for help, and luckily, they have the perfect person in mind. Chim's aunt, who raised him, is more than willing to help out when needed. Maddie and Chim celebrate their good fortune by falling asleep on the couch. It seems like they'll need all the rest they can get; next week's episode promises to throw them right back into classic 911 mayhem.