A LOOSE END
Officer John Nolan and the team investigate the unexpected death of a suspect in police custody.
Their search also uncovers a very delicate loose end that could jeopardize Officer Celina Juarez's career.
Meanwhile, Sergeant Grey and his wife, Luna, go to New York to visit their daughter, Dominique, only to realize she never made it home from the night before.
"Take Back" was written by Alexi Hawley and directed by David McWhirter.
Air Date: Sunday, Dec. 4 (10:00-11:00 p.m. EST), on ABC.
165440_4498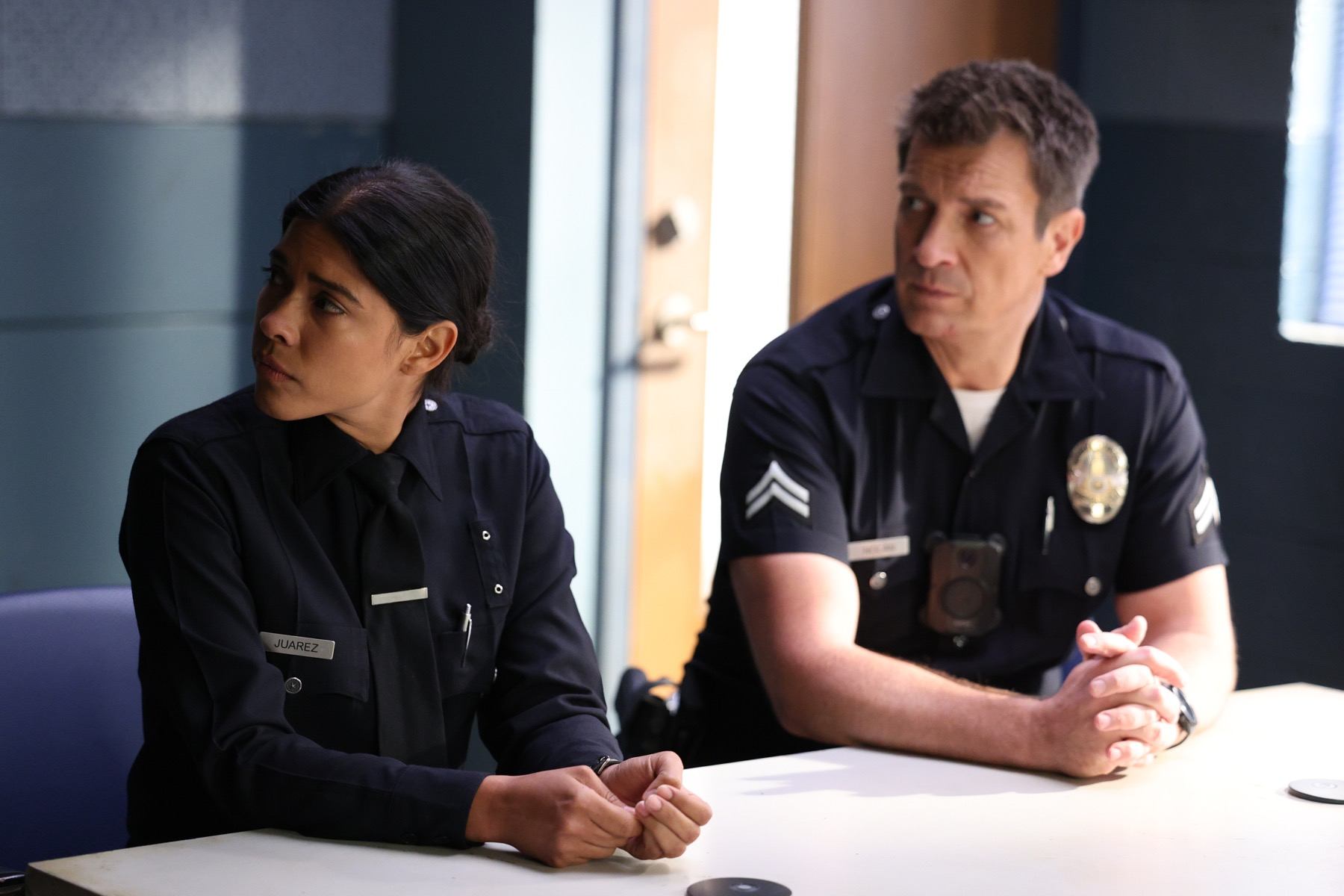 Picture 1 of 12
THE ROOKIE - "Take Back" – Officer John Nolan and the team investigate the unexpected death of a suspect in police custody. Their search also uncovers a very delicate loose end that could jeopardize Officer Celina Juarez's career. Meanwhile, Sergeant Grey and his wife, Luna, go to New York to visit their daughter, Dominique, only to realize she never made it home from the night before on an all-new episode of "The Rookie," SUNDAY, DEC. 4 (10:00-11:00 p.m. EST), on ABC. (ABC/Raymond Liu) LISSETH CHAVEZ, NATHAN FILLION