NOLAN AND CELINA'S LATEST CASE
IS ALREADY DOA
Officer John Nolan and Celina witness a shooting, realize the victim was already dead, and investigate further.
Back at home, Bailey has been feeling off-center ever since the proposal, leaving Nolan to wonder what he can do to make her feel more comfortable.
Elsewhere, Lopez and Harper enlist Lucy's help to investigate the gang-related murder of a local shopkeeper.
Air Date: Sunday, Nov. 6 (10:00-11:00 p.m. EDT), on ABC.
165058_5259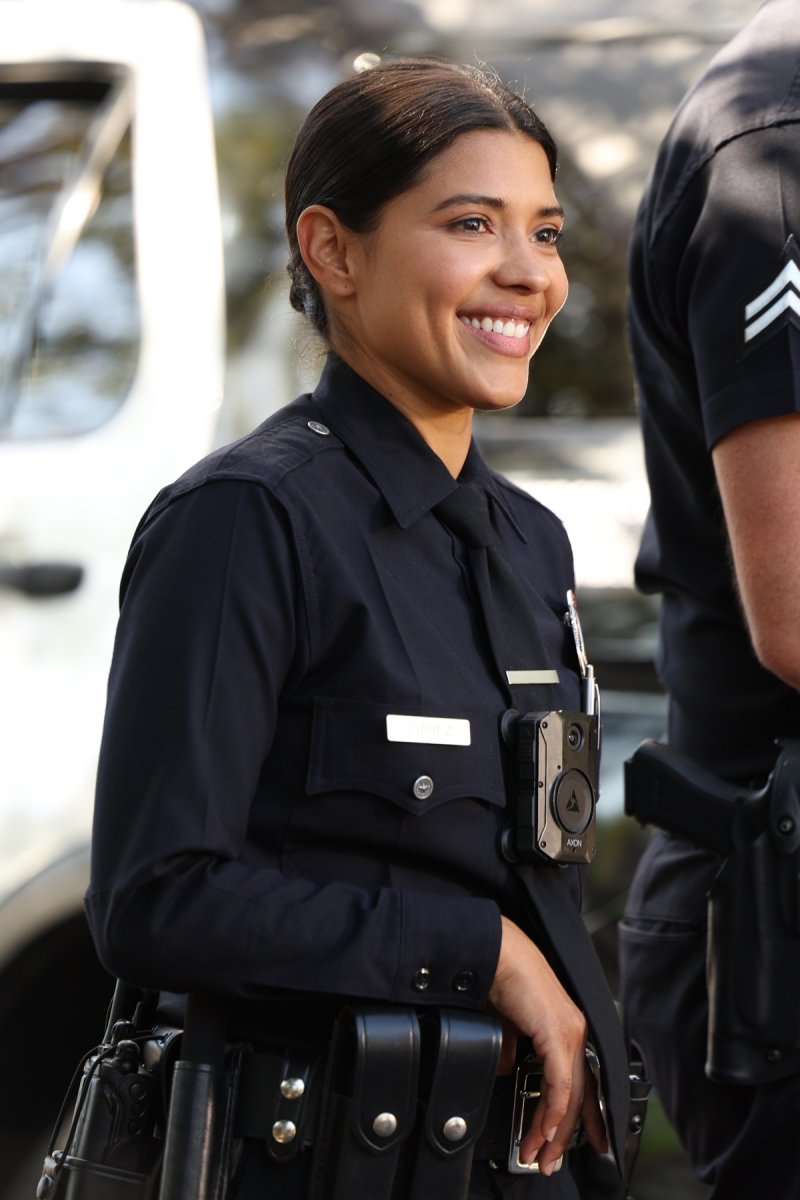 Picture 1 of 4
THE ROOKIE - "Crossfire" – Officer John Nolan and Celina witness a shooting, realize the victim was already dead, and investigate further. Back at home, Bailey has been feeling off-center ever since the proposal, leaving Nolan to wonder what he can do to make her feel more comfortable. Elsewhere, Lopez and Harper enlist Lucy's help to investigate the gang-related murder of a local shopkeeper on an all-new episode of "The Rookie," SUNDAY, NOV. 6 (10:00-11:00 p.m. EST), on ABC. (ABC/Raymond Liu) LISSETH CHAVEZ