NOLAN & HARPER ASSIST RANDY ON HIS FIRST CASE
Officers Nolan and Harper help Skip Tracer Randy on his first bounty hunter case.
Meanwhile, Officer Chen and Sergeant Bradford are on the hunt for a perpetrator on a citywide crime spree.
Guest starring is Brent Huff as Officer Smitty, Dylan Conrique as Tamara Colins, Flula Borg as Skip Tracer Randy and Jamil Walker as Curtis Jones.
"Long Shot" was written by Natalie Callaghan and directed by Fernando Sariñana.
Air Date: Sunday, Feb. 27 (10:00-11:00 p.m. EST), on ABC.
161604_4857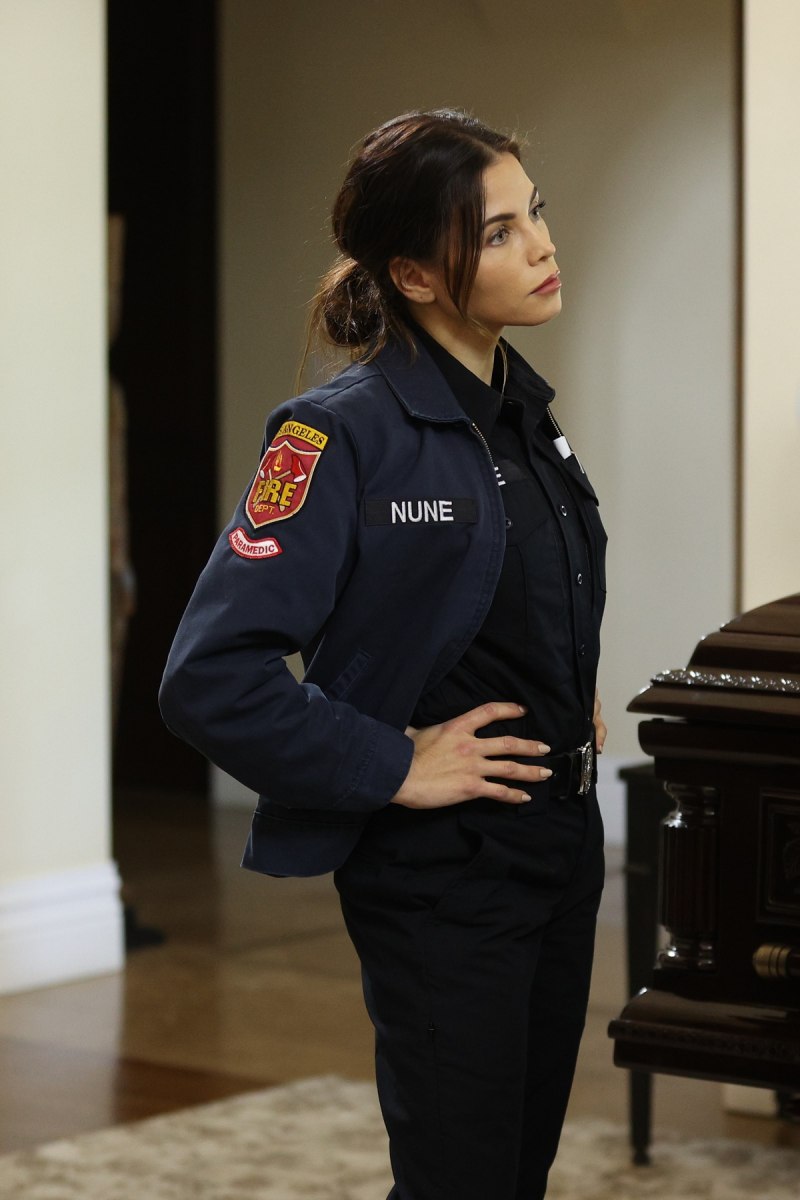 Picture 1 of 16
THE ROOKIE - "Long Shot" – Officers Nolan and Harper help Skip Tracer Randy on his first bounty hunter case. Meanwhile, Officer Chen and Sergeant Bradford are on the hunt for a perpetrator on a citywide crime spree on an all-new episode of "The Rookie," SUNDAY, FEB. 27 (10:00-11:00 p.m. EST), on ABC. (ABC/Raymond Liu)JENNA DEWAN