Officer Nolan and team are on a hunt to retrieve a buried stash of gold before any treasure seekers get hurt.
Meanwhile, Bradford is tasked with encouraging the oldest cop at the station to retire and invites him to ride with him.
Guest starring is Jenna Dewan as Bailey Nune, Tru Valentino as Aaron Thorsen, Peter Onorati as Officer Jerry McGrady and Roland Buck III as Spike.
"Poetic Justice" was written by Bill Rinier and Natalie Callaghan, and directed by Chi-yoon Chung.
Air Date: Sunday, Nov. 7 (10:00-11:00 p.m. EST), on ABC.
160468_9690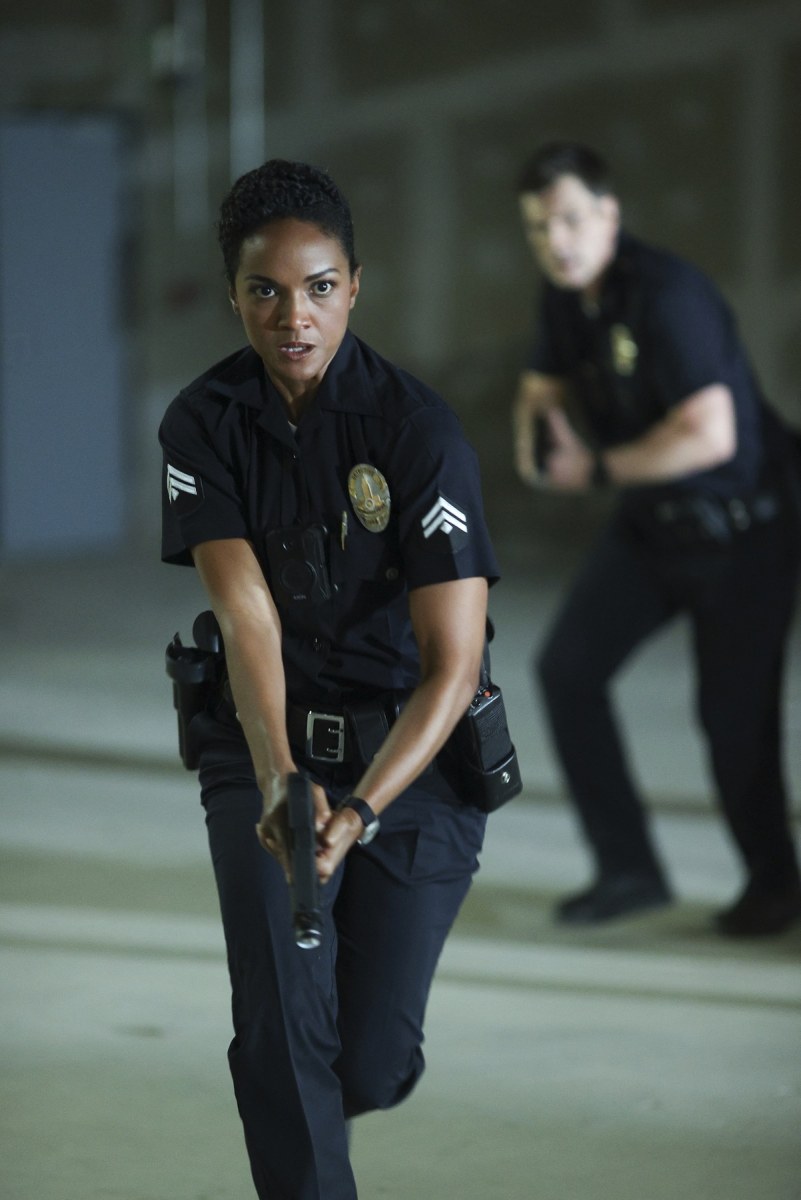 Picture 1 of 10
THE ROOKIE - "Poetic Justice" – Officer Nolan and team are on a hunt to retrieve a buried stash of gold before any treasure seekers get hurt. Meanwhile, Bradford is tasked with encouraging the oldest cop at the station to retire and invites him to ride with him on an all-new episode of "The Rookie," SUNDAY, NOV. 7 (10:00-11:00 p.m. EST), on ABC. (ABC/Raymond Liu)MEKIA COX