SHAUN AND LEA RUSH TO HELP A CAR CRASH VICTIM
After visiting a possible wedding venue, Shaun and Lea happen upon a terrible car accident and discover Alma (Natalee Linez), a young pregnant mother who has been badly injured and needs immediate medical attention.
Back at St. Bonaventure, Alma's condition worsens, and Shaun and Drs. Lim and Jordan are forced to deliver the baby prematurely.
Meanwhile, Dr. Glassman is apprehensive when a figure from his past reaches out for help.
Guest starring is Rachel Bay Jones as Salen Morrison, Ann Cusack as Ilana Reeves and Natalee Linez as Alma.
"Expired" was written by Mark Rozeman and Jim Adler, and directed by Mike Listo.
Air Date: Monday, Nov. 22 (10:00-11:00 p.m. EDT), on ABC.
160971_0741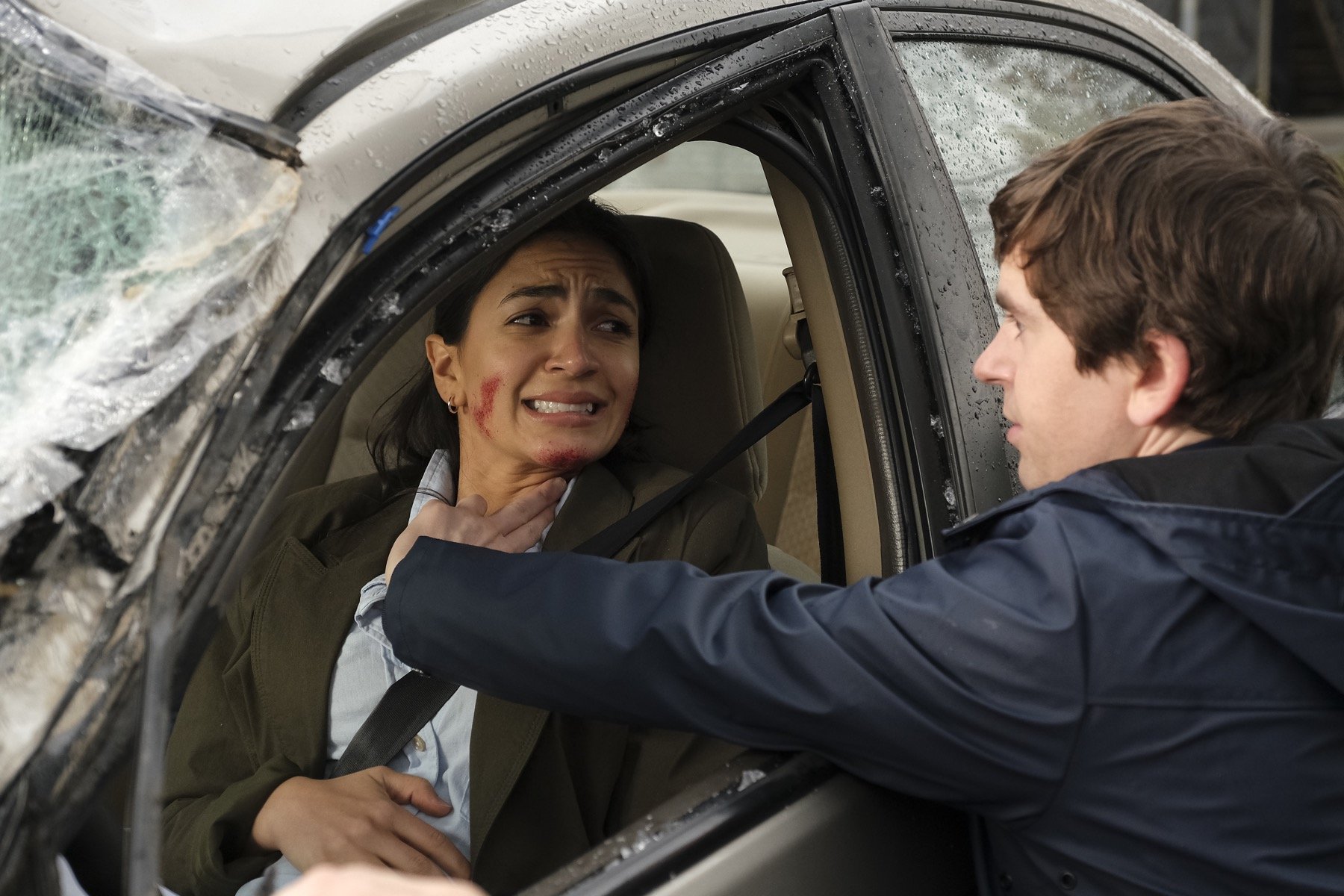 Picture 1 of 16
THE GOOD DOCTOR - "Expired" – After visiting a possible wedding venue, Shaun and Lea happen upon a terrible car accident and discover Alma (Natalee Linez), a young pregnant mother who has been badly injured and needs immediate medical attention. Back at St. Bonaventure, Alma's condition worsens, and Shaun and Drs. Lim and Jordan are forced to deliver the baby prematurely. Meanwhile, Dr. Glassman is apprehensive when a figure from his past reaches out for help on all-new "The Good Doctor," MONDAY, NOV. 22 (10:00-11:00 p.m. EST), on ABC. (ABC/Jeff Weddell)NATALEE LINEZ