CHILLBLAINE IS RELEASED FROM PRISON
When an army of Godspeeds attack Central City, Barry (Grant Gustin) and Iris (Candice Patton) must put their family plans on hold and focus on the latest threat to their home.
Meanwhile, Chillblaine (guest star John Cor) is released from prison and claims to be reformed but Frost (Danielle Panabaker) has her doubts.
Geoff Shotz directed the episode with story by Jason V. Gilbert and teleplay by Thomas Pound.
Air Date: Tuesday, June 29 (8:00-9:00 p.m. ET) on the CW.
THE FLASH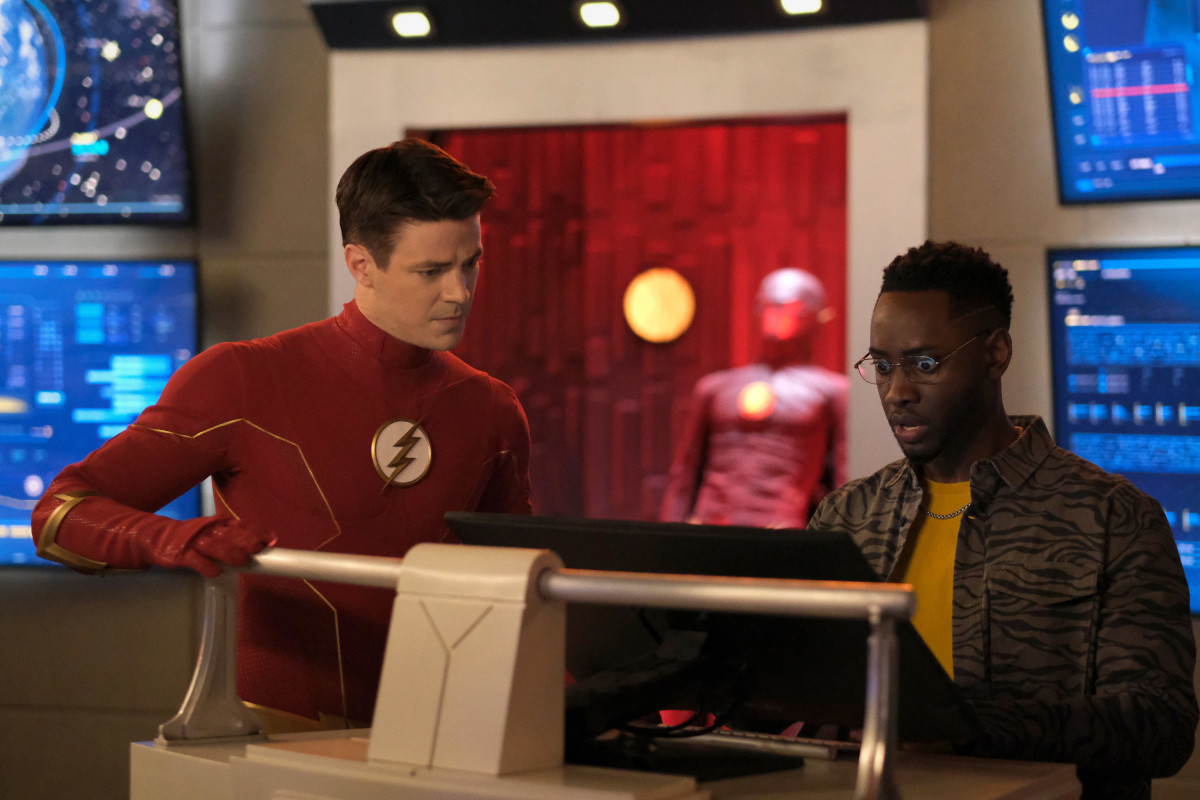 Picture 1 of 6
The Flash -- "Enemy At the Gates" -- Image Number: FLA715a_0070r.jpg -- Pictured (L-R): Grant Gustin as Barry Allen/The Flash and Brandon McKnight as Chester P. Runk -- Photo: Bettina Strauss/The CW -- © 2021 The CW Network, LLC. All Rights Reserved.Photo Credit: Bettina Strauss