THE TEAM INVESTIGATES THE MURDER OF A FAMOUS LIFESTYLE GURU
The team investigates the murder of a professional basketball player's wife, who was a famous lifestyle guru.
Also, Kristin and her ex-husband grow closer, and Special Agent in Charge Isobel Castille (FBI series star Alana De La Garza) checks in with the team on the high-profile case.
REGULAR CAST:
| | |
| --- | --- |
| Julian McMahon | (Supervisory Special Agent Jess LaCroix) |
| Alexa Davalos | (Special Agent Kristin Gaines) |
| Roxy Sternberg | (Special Agent Sheryll Barnes) |
| Keisha Castle-Hughes | (Special Agent Hana Gibson) |
| Miguel Gomez | (Special Agent Ivan Ortiz) |
| YaYa Gosselin | (Natalia "Tali" LaCroix) |
RECURRING CAST:
| | |
| --- | --- |
| Alana De La Garza | (Isobel Castille) |
| Migs Govea | (Nick Vargas) |
| Oriana Bustamante | (Ingrid Vargas) |
| Jay Cobian | (Jack Vargas) |
GUEST CAST:
Romeo Brown
(Sonny Langer)
Christen Sharice
(Esme Langer)
Carly Brooke
(Becca Shaw)
Gillian Glasco
(Mindy Thornton)
Peter Rini
(Bronson Styles)
Evan Zes
(Ernie Dineley)
Sienna Elise Rivers
(Haley Langer)
Donovan Louis Bazemore
(Frankie Langer)
Sean Patrick Folster
(Doug Jones)
James Georgiades
(Gary Troglio)
Randolph Curtis Rand
(Nash Toledo)
Porter Kelly
(Detective Lee)
Cathleen Trigg
(Meryl Marks)
Derek Mikula
(Mike Short)
Jay DeYonker
(Aaron Roe)
Gregory Jensen
(Detective)
Afsheen Misaghi
(Boss)
Renee Harrison
(Fangirl)
Monique Vukovic
(Housekeeper)
Christine James Walker
(Meredith)
Nisarah Lewis
(Mom)
WRITTEN BY: Spindrift Beck
DIRECTED BY: Tess Malone.
AIR DATE: Tuesday, Nov. 16 (10:00-11:00 PM, ET/PT) on the CBS Television Network.
FBI: MOST WANTED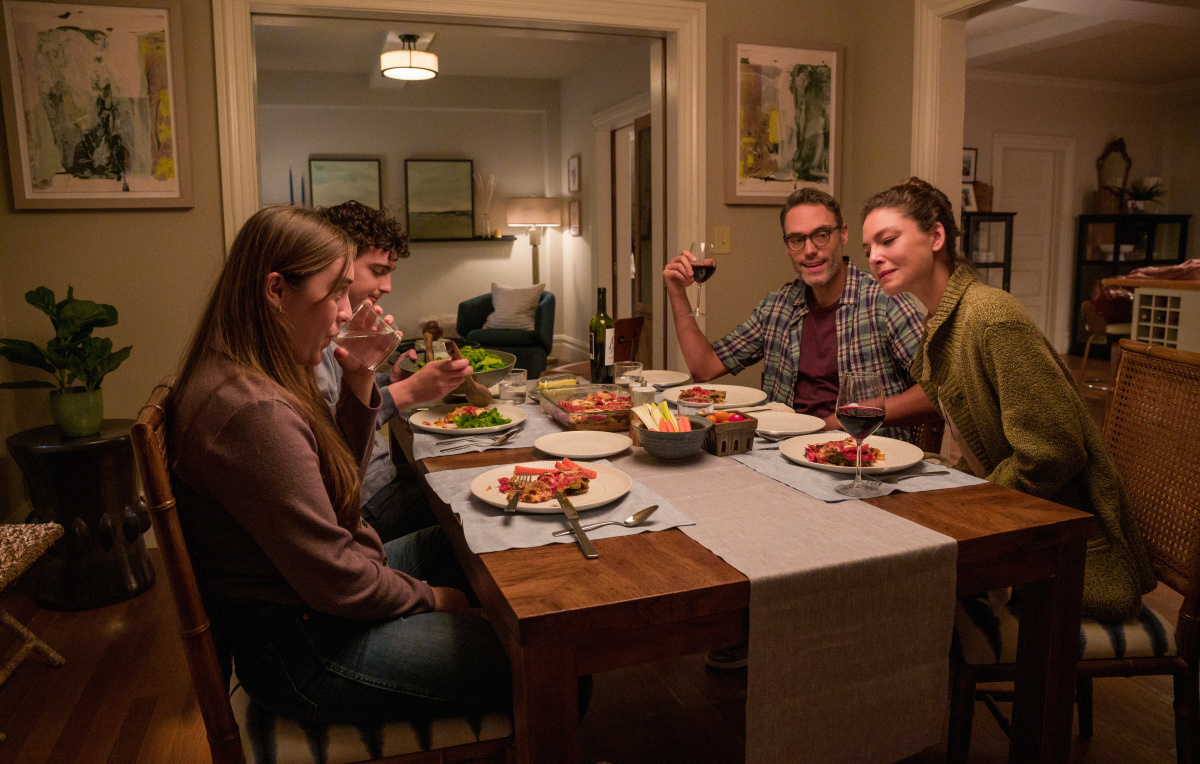 Picture 1 of 29
"Gladiator" - The team investigates the murder of a professional basketball player's wife, who was a famous lifestyle guru. Also, Kristin and her ex-husband grow closer, and Special Agent in Charge Isobel Castille (FBI series star Alana De La Garza) checks in with the team on the high-profile case, on the CBS Original series FBI: MOST WANTED, Tuesday, Nov. 9 (10:00-11:00 PM, ET/PT) on the CBS Television Network, and available to stream live and on demand on Paramount+. Pictured (L-R) Oriana Bustamante as Ingrid Vargas, Jay Cobian as Jack Vargas, Migs Govea as Nick Vargas and Alexa Davalos as Special Agent Kristin Gaines Photo: Mark Schafer/CBS ©2021 CBS Broadcasting, Inc. All Rights Reserved