November's Netflix programming highlights include the return of The Crown, a Squid Game reality series that sees contestants compete for a cash prize of 4.5 million by reenacting some of the most provocative challenges from the show, a Scott Pilgrim anime series based on the original graphic novel by Bryan Lee O'Malley and starring the cast of the 2010 movie, and groundbreaking miniseries All the Light We Cannot See based on the Pulitzer Prize-winning novel, of the same name.
THURSDAY, NOV. 2
ALL THE LIGHT WE CANNOT SEE
Based on the Pulitzer Prize-winning novel, All The Light We Cannot See follows the story of Marie-Laure, a blind French girl and her father, Daniel LeBlanc, who flee German-occupied Paris with a legendary diamond to keep it from falling into the hands of the Nazis.
Relentlessly pursued by a cruel Gestapo officer who seeks to possess the stone for his own selfish means, Marie-Laure and Daniel soon find refuge in St. Malo, where they take up residence with a reclusive uncle who transmits clandestine radio broadcasts as part of the resistance.
Yet here in this once-idyllic seaside city, Marie-Laure's path also collides inexorably with the unlikeliest of kindred spirits: Werner, a brilliant teenager enlisted by Hitler's regime to track down illegal broadcasts, who instead shares a secret connection to Marie-Laure as well as her faith in humanity and the possibility of hope.
FRIDAY, NOV. 3
FERRY: THE SERIES
Ferry Bouman tries as a novice xtc-producer to get a foothold in the Brabant underworld in this new crime drama from Undercover writers Nico Moolenaar, Bart Uytdenhouwen, Piet Matthys, and Tibbe van Hoof. Together with John, brother-in-law Lars, Remco and Dennis, he fights the immovable drug lord Arie Tack and a notorious motorcycle club to win his place at the top.
But only when his lover Danielle gets to know the dark side of Ferry and his business, it becomes clear what price he has to pay to become the greatest…
FRIDAY NOV. 10
THE KILLER (FILM)
Michael Fassbender stars in David Fincher's latest as an assassin who, after a fateful near-miss, battles his employers, and himself, on an international manhunt he insists isn't personal. The Killer enjoyed a limited theatrical release in cinemas and comes to Netflix from Nov. 10, 2023.
Charles Parnell, Arliss Howard, Sophie Charlotte, and Tilda Swinton also star.
THURSDAY, NOV. 16
BEST. CHRISTMAS. EVER! (FILM)
Every Christmas Jackie sends a boastful holiday newsletter that makes her old college friend Charlotte feel like a lump of coal.
When a twist of fate lands Charlotte and her family on Jackie's snowy doorstep just days before Christmas, she seizes the opportunity to prove her old friend's life can't possibly be that perfect.
Starring Heather Graham, Brandy, Jason Biggs and Matt Cedeño.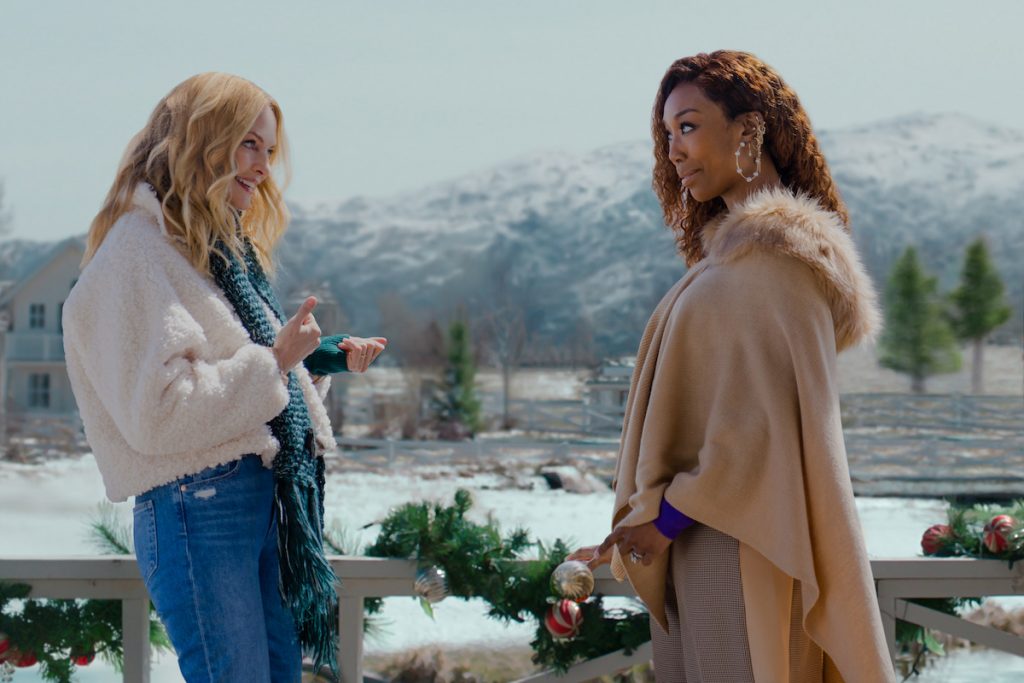 THE CROWN
Season 6 of The Crown kicks off on Thursday, Nov. 16 in the US.
This season sees a relationship blossom between Princess Diana and Dodi Fayed before a fateful car journey has devastating consequences.
Meanwhile, Prince William tries to integrate back into life at Eton in the wake of his mother's death as the monarchy has to ride the wave of public opinion.
And as she reaches her Golden Jubilee, the Queen reflects on the future of the monarchy with the marriage of Charles and Camilla and the beginnings of a new Royal fairytale in William and Kate.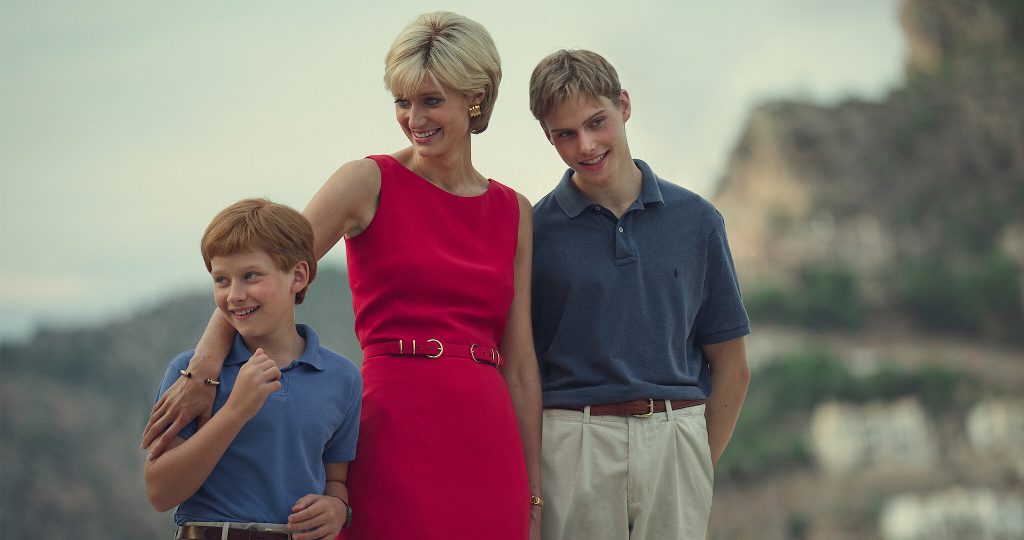 FRIDAY, NOV. 17
SCOTT PILGRIM TAKES OFF
Scott Pilgrim meets the girl of his dreams, Ramona Flowers, but learns he must defeat her seven evil exes in order to date her. Then things get even more complicated. Based on the graphic novels by Bryan Lee O'Malley, and featuring the cast of the original 2010 movie.
Starring Michael Cera, Mary Elizabeth Winstead, Satya Bhabha, Kieran Culkin, Chris Evans, Anna Kendrick, Brie Larson, Alison Pill, Aubrey Plaza, Brandon Routh, Jason Schwartzman, Johnny Simmons, Mark Webber, Mae Whitman, Ellen Wong, and Julian Cihi.
TUESDAY, NOV. 21
LEO
Actor and comedian Adam Sandler (Hotel Transylvania, The Wedding Singer) delivers signature laughs in this coming-of-age animated musical comedy about the last year of elementary school – as seen through the eyes of a class pet.
Jaded 74-year-old lizard Leo (Sandler) has been stuck in the same Florida classroom for decades with his terrarium-mate turtle (Bill Burr).
He learns he only has one year left to live, he plans to escape to experience life on the outside but instead gets caught up in the problems of his anxious students — including an impossibly mean substitute teacher. It ends up being the strangest but most rewarding bucket list ever…
Leo releases in select theaters on November 17th before arriving on Netflix on Nov. 21, 2023.
WEDNESDAY, NOV. 22
SQUID GAME: THE CHALLENGE
456 real players will enter the competition show in pursuit of a life-changing reward of USD $4.56 million. As they compete through a series of games inspired by the original show – plus surprising new additions – their strategies, alliances, and character will be put to the test while competitors are eliminated around them.
THURSDAY NOV. 30
OBLITERATED
Even heroes get hangovers. Obliterated is a high octane action-comedy that tells the story of an elite special forces team who thwarts a deadly threat to Las Vegas.
After their celebratory party, filled with booze, drugs and sex, the team discovers that the bomb they deactivated was a fake.
The now intoxicated team has to fight through their impairments, overcome their personal issues, find the real bomb, and save the world.