NCIS: Sydney is the newest sibling in the NCIS family. Set in Sydney Australia, the new series premieres on CBS from Tuesday, Nov. 14 (08:00 PM, ET/PT) on the CBS Television Network, and streaming on Paramount+ (live and on demand for Paramount+ with SHOWTIME subscribers, or on demand for Paramount+ Essential subscribers the day after the episode airs).
the CBS series will take American viewers down under to meet a brilliant and eclectic team of U.S. NCIS agents and the Australian Federal Police (AFP).
"With rising international tensions in the Indo-Pacific, the team are grafted into a multinational task force to keep naval crimes in check in the most contested patch of ocean on the planet."
The new series stars Olivia Swann (DC's Legends of Tomorrow, The River Wild) as NCIS Special Agent Michelle Mackey and Todd Lasance (Without Remorse, Spartacus: War of the Damned) as her 2IC AFP counterpart, Sergeant Jim "JD" Dempsey. They are joined by Sean Sagar (The Covenant, Mea Culpa) as NCIS Special Agent DeShawn Jackson; Tuuli Narkle (Mystery Road: Origin, Bad Behaviour) as AFP liaison officer Constable Evie Cooper; Mavournee Hazel (Shantaram, Halifax: Retribution) as AFP forensic scientist Bluebird "Blue" Gleeson and William McInnes (The Newsreader, Total Control) as AFP forensic pathologist Dr Roy Penrose. The series is created by Morgan O'Neill (Les Norton), who also serves as executive producer alongside Endemol Shine Australia's Sara Richardson (RFDS) and Sue Seeary (Ten Pound Poms).
Catch first look photos from the first 2 episodes below, and follow our weekly NCIS: Sydney Episode Guide to keep up with the show.
NCIS: Sydney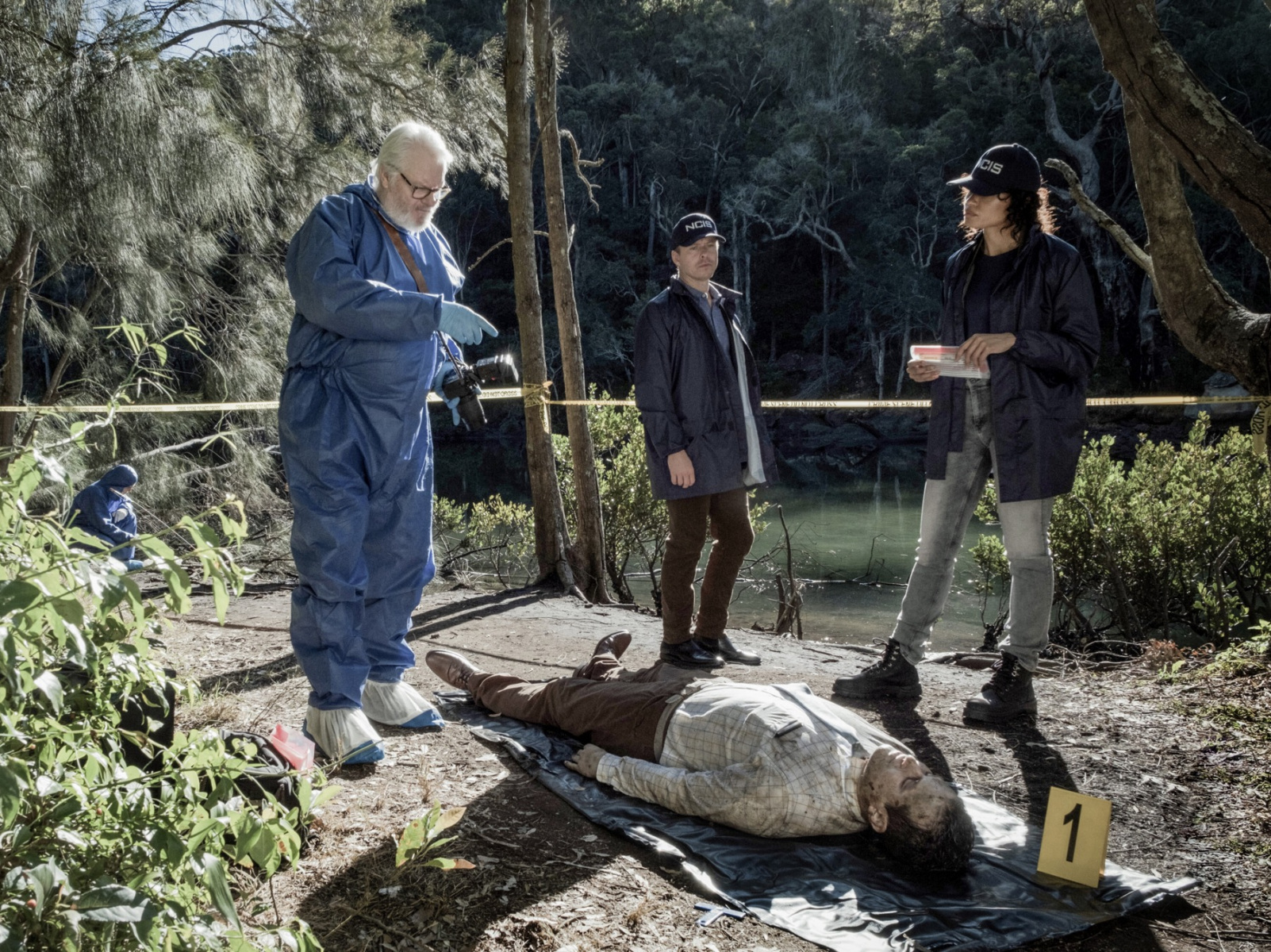 Picture 1 of 7
L-R: William McInnes as Doc Roy, Todd Lasance as JD and Olivia Swann as Mackey in NCIS: Sydney season 1, episode 2. PHOTO CREDIT: Daniel Asher Smith/Paramount+    © TM & © 2023 CBS Studios Inc. NCIS: Sydney and related marks and logos are trademarks of CBS Studios Inc. All Rights Reserved.