From a Vikings sequel to second seasons of Raising Dion and Space Force, here's everything new on Netflix for February 2022, along with episode counts and air dates.
RAISING DION (SEASON 2)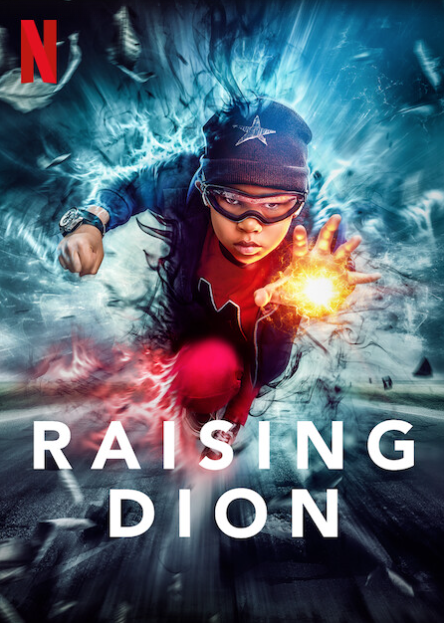 Raising Dion follows the story of Nicole (Alisha Wainwright) and her son Dion (Ja'Siah Young) after Dion starts to manifest several mysterious, superhero-like abilities.
Two years after defeating the Crooked Man (Jason Ritter), Season Two follows Dion as he continues honing his powers with the support of his mom and Tevin (Rome Flynn), his Biona trainer who catches Nicole's eye.
After befriending new student Brayden (Griffin Robert Faulkner) – a fellow powered kid – a series of alarming events unfold, and Dion learns that danger is still looming.
Navigating twists, turns, and surprise visitors, Dion and Nicole must prevail again — not just to save themselves, but the entire city of Atlanta.
Genre: Sci-fi, Action, Drama,
Available From: February 1, 2022.
DARK DESIRE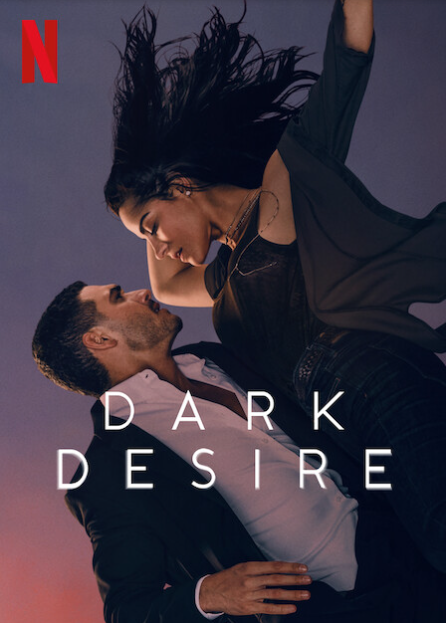 Alma Solares, a prestigious lawyer and college professor, visits her best friend for the weekend to "process the grief" of the latter's divorce.
During the getaway, Alma meets Dario Guerra, a 23-year-old, and they have a wild tryst. She returns home with her husband and daughter, determined to forget her lapse in judgment, but her life becomes a living hell.
What started as a minor adventure becomes an incendiary passion, and then a dangerous obsession, unraveling a chain of secrets of a past that fatally binds them all.
Episode Count: 15 Episodes.
Genre: Thriller, Mystery.
Available From: February 2, 2022.
MURDERVILLE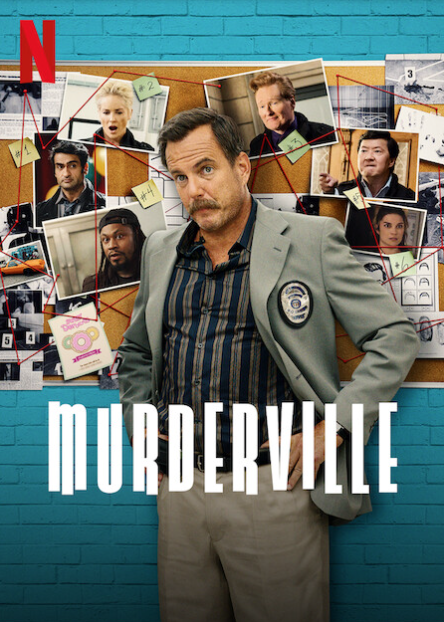 Meet Senior Detective Terry Seattle (Will Arnett), Homicide Division.
For Terry, every day means a new murder case and a new celebrity guest star as his partner. But here's the catch: each episode's guest star isn't being given the script. They have no idea what's about to happen to them.
Together, the guest star and Terry Seattle will have to improvise their way through the case… but it will be up to each celebrity guest alone to name the killer. Join them as they punch a one-way ticket to Murderville.
The six-episode procedural crime comedy premieres globally on Netflix on February 3. Based off the BAFTA award winning BBC3 series Murder in Successville by Tiger Aspect Productions and Shiny Button Productions.
Celebrity Guest Stars: Annie Murphy, Conan O'Brien, Ken Jeong, Kumail Nanjiani, Marshawn Lynch, Sharon Stone.
Episode Count: 6 Episodes.
Genre:Reality Programming, Mystery, Variety Entertainment, Comedy.
Available From: February 3, 2022.
SWEET MAGNOLIAS (SEASON 2)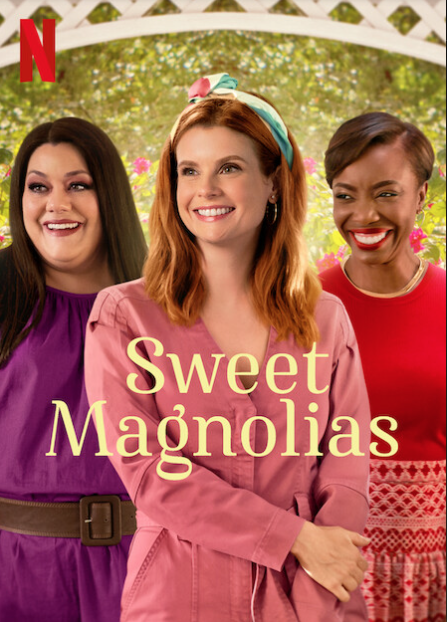 Sweet Magnolias centers around three best friends (Maddie, Helen, and Dana Sue) born and raised in Serenity, SC, a small southern town where everybody knows everybody and everybody knows everybody's business.
As Season 2 opens, Maddie, Helen, and Dana Sue learn who is in the car. But that's just the first of many surprises that come out of Prom Night — surprises that reshape relationships all over town. Friendships flounder. Old loves end and new loves begin. Long-hidden secrets disrupt jobs, change lives, and shift the balance of power in Serenity. Everyone is affected.
But in laughter and in loss, the Sweet Magnolias continue to fight for what is right for themselves and the people they love — even when those efforts come with a high price tag. Will they find there are some problems not even Margarita Night can solve? Come pour it out and find out.
Genre: Romance, Drama.
Episode count: 10 Episodes.
Available From: February 4, 2022.
DISENCHANTMENT (PART 4)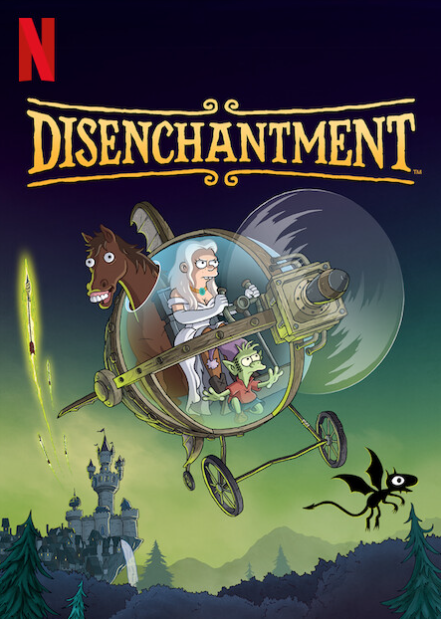 The misadventures of hard-hitting, hard-drinking Queen Bean, her feisty elf companion Elfo and her personal demon Luci return and deepen in Part IV of Matt Groening's comedy fantasy series Disenchantment.
The mystery of Dreamland's origins – and the stakes for its future – become ever clearer as our trio – and King Zøg – find themselves on personal journeys that will ultimately tie in to the kingdom's fate.
Separated at the end of Part III, our heroes race to reunite in this sweeping series of ten episodes. They'll find themselves everywhere from the depths of Hell to the clouds of Heaven and everywhere in between, including Ogreland, Steamland, underwater, monasteries, insane asylums, the Enchanted Forest, the Dreamscape and more.
All the while, puzzle pieces both canonical and personal will reveal themselves to eager fans.
The series features the voice talents of Abbi Jacobson ("Bean"), Eric Andre ("Luci") and Nat Faxon ("Elfo") along with John DiMaggio, Billy West, Maurice LaMarche, Tress MacNeille, David Herman, Matt Berry, Rich Fulcher, Noel Fielding, Richard Ayoade, and Lucy Montgomery.
Genre: Comedy, Adventure, Fantasy.
Episode Count: 10 Episodes.
Available From: February 9, 2022.
SPACE FORCE (SEASON 2)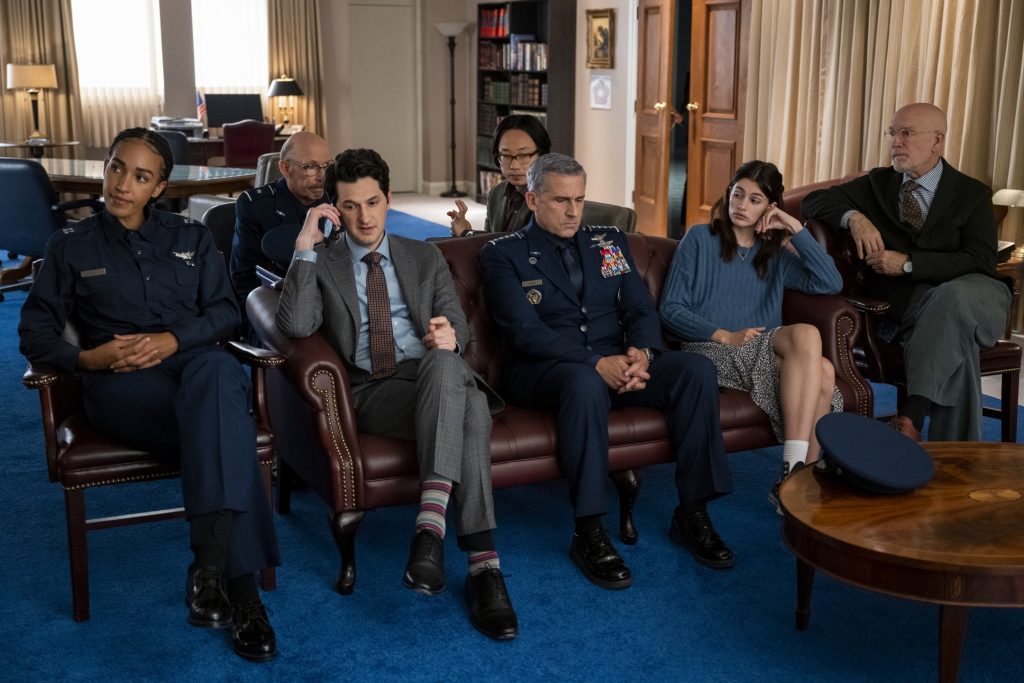 Season 2 of Space Force picks up with General Naird and his underdog team having to prove their worth to a new administration while dealing with interpersonal challenges.
Will the group come together or fall apart under the pressure…? Space Force is only human after all.
Genre: Comedy.
Episode Count: 7 Episodes.
Available From:February 18, 2022.
VIKINGS: VALHALLA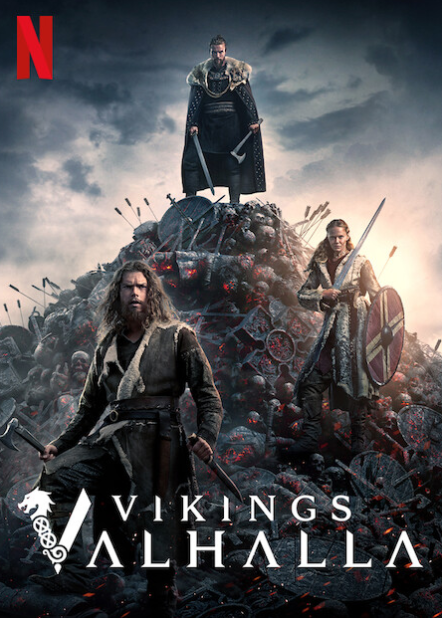 Set over a thousand years ago in the early 11th century, Vikings: Valhalla chronicles the heroic adventures of some of the most famous Vikings who ever lived — the legendary explorer Leif Eriksson (Sam Corlett), his fiery and headstrong sister Freydis Eriksdotter (Frida Gustavsson), and the ambitious Nordic prince Harald Sigurdsson (Leo Suter).
As tensions between the Vikings and the English royals reach a bloody breaking point and as the Vikings themselves clash over their conflicting Christian and pagan beliefs, these three Vikings begin an epic journey that will take them across oceans and through battlefields, from Kattegat to England and beyond, as they fight for survival and glory.
Set over a hundred years after the end of the original Vikings series, Vikings: Valhalla is a new adventure that blends historical authenticity and drama with gritty, immersive action. From showrunner and executive producer Jeb Stuart, Valhalla is also executive produced by Morgan O'Sullivan, Michael Hirst, Sheila Hockin, Steve Stark, James Flynn, John Weber, Sherry Marsh and Alan Gasmer, Paul Buccieri, and also stars Bradley Freegard, Jóhannes Haukur Jóhannesson, Caroline Henderson, Laura Berlin, and David Oakes.
Genre: Drama, Action, Adventure.
Episode count: 8 Episodes.
Available From: February 25, 2022.