With Premiere Week now all but a distant memory, our best-loved shows have laid down some pretty interesting groundwork for key episodes in the weeks to come.
But if you can't wait to learn what the TV Gods have planned for your favorite characters, we've got some episode-specific scoop on The Resident, Ordinary Joe, The Big Leap and The Blacklist season premiere to share below.
As always, we avoid major plot and character reveals that would spoil your enjoyment of the live episode because we love you and want you to be happy, but also because the Networks told us to.
Follow us @TVPulse Magazine for more weekly scoop from your favorite Fall shows.
THE RESIDENT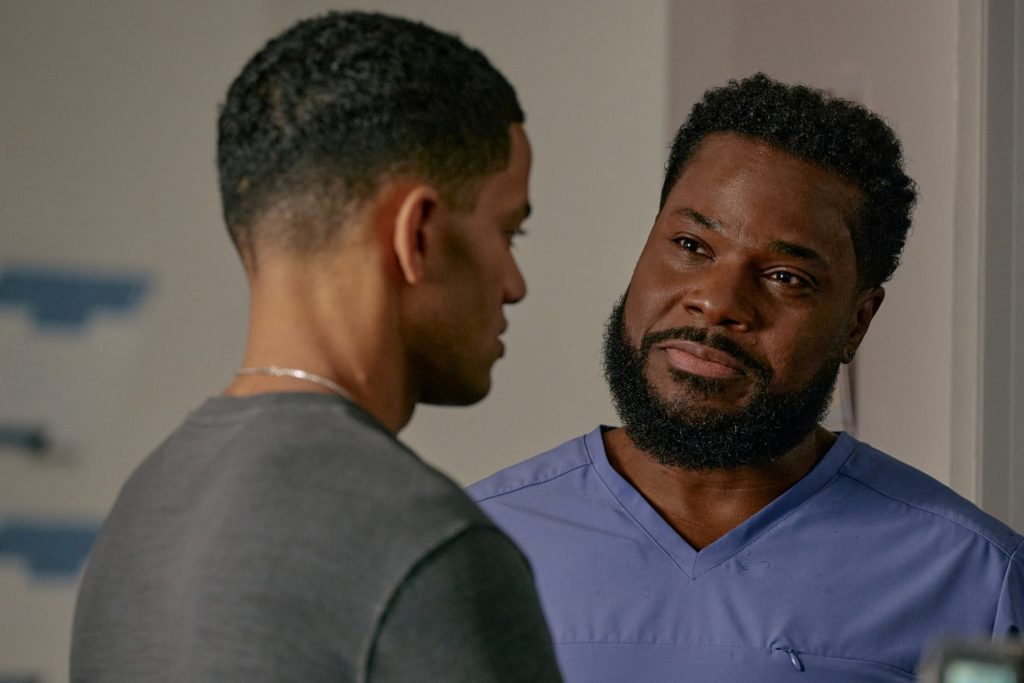 Those who tuned into the Season 4 Premiere of The Resident last week waited with bated breath to discover Nic's fate, only to learn she was very much alive, albeit off camera, for the entire episode.
We can reveal that episode 2, "No Good Deed," will see an end to the "spa retreat" storyline, as fans learn the first shocking details of Dr. Nevin's fate, along with her final text message home.
Meanwhile, Leela will make a big decision about Devin, while Dr. Bell is ALL about wanting to re-hash that one time he asked Dr. Voss out and she said no. Read the room, Randolph. There's a lot going on in the hospital this week!
In addition, Billie is thrown for an emotional loop when a certain someone presents himself in the E.R. looking for her help. It will take all of Dr. Austin's wisdom to defuse a potential bust up between this pair.
The "No Good Deed" episode of The Resident airs Tuesday, Sept. 28 (8:00-9:00 PM ET/PT) on FOX.
THE BLACKLIST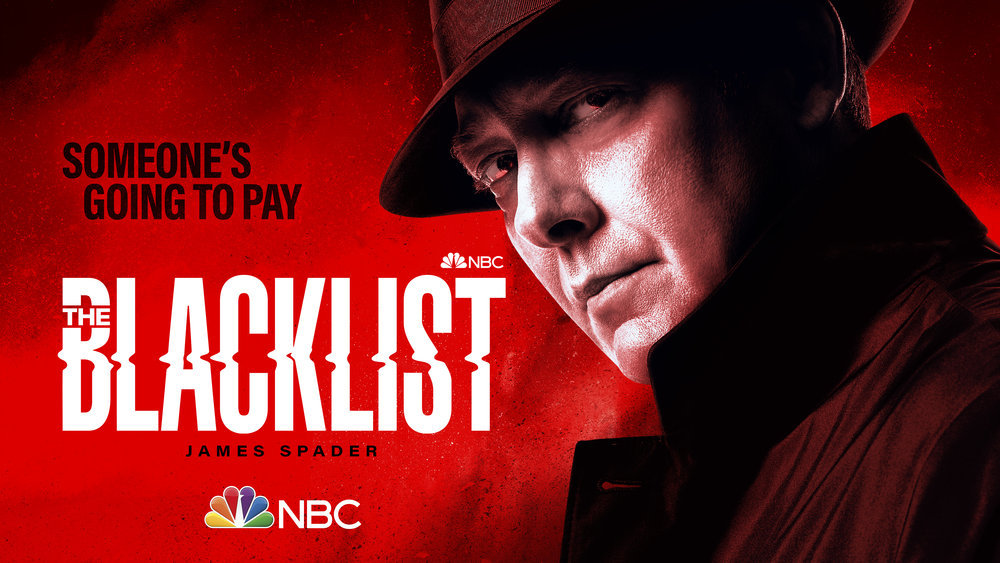 No, we haven't seen the premiere episode yet (stay tuned to our Twitter @TVPulse Magazine for updates on that score), but we have first details from NBC regarding the premiere episode which include a 2 year time jump, a disbanded Task Force, and a revenge plot line for the 9th Season.
In the two years following the death of Elizabeth Keen, Raymond Reddington (James Spader) and the members of the FBI Task Force have disbanded – their lives now changed in unexpected ways and with Reddington's whereabouts unknown. Finding themselves each at a crossroads, a common purpose compels them to renew their original mission: to take down dangerous, vicious and eccentric Blacklisters. In the process, they begin to uncover lethal adversaries, unimaginable conspiracies and surprising betrayals that will threaten alliances and spur vengeance for the past, led by the most devious criminal of them all – Raymond Reddington.
The Blacklist kicks off Season 9 Thursday, Oct. 21 (8-9 p.m. ET) on NBC.
ORDINARY JOE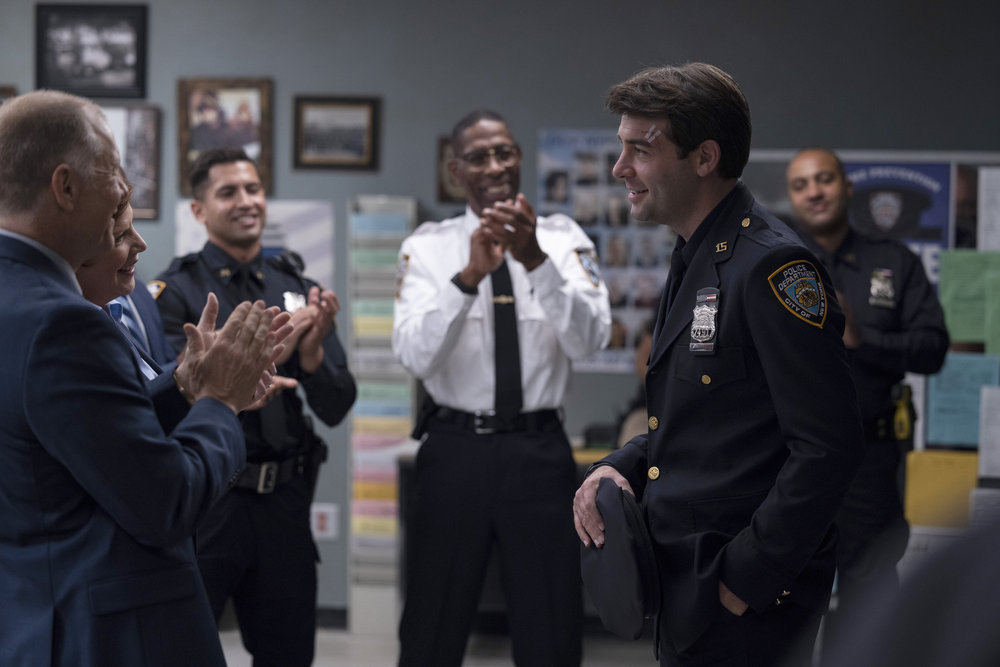 Ordinary Joe fans might be forgiven for thinking Joe's realities split when he couldn't decide to choose Amy, Jenny, or family in the premiere episode. However, episode 2, "Requiem" shows that all 3 Joes were actually forged under a very particular set of circumstances related to 911. And if, like us, you're wondering why Nurse Joe and Cop Joe in particular, seem pathologically unable to make any big decisions in their lives, this episode is for you. It all relates back to the first and to date biggest decision of Joe's life. And that's all we're going to say about that.
Meanwhile, the episode will see an uncomfortable game of 'hide the baby' play out, as Rockstar Joe hides the existence of his son from wife Amy, and hotshot Lawyer Jenny hides the paternity of her son from Cop Joe, with a little insisting from Jenny's insecure husband.
All this and Cop Joe back at the piano in his local bar? What's not to love?
The "Requiem" episode of Ordinary Joe airs Monday, Sept. 27 (10:00PM – 11:00PM) on NBC.
THE BIG LEAP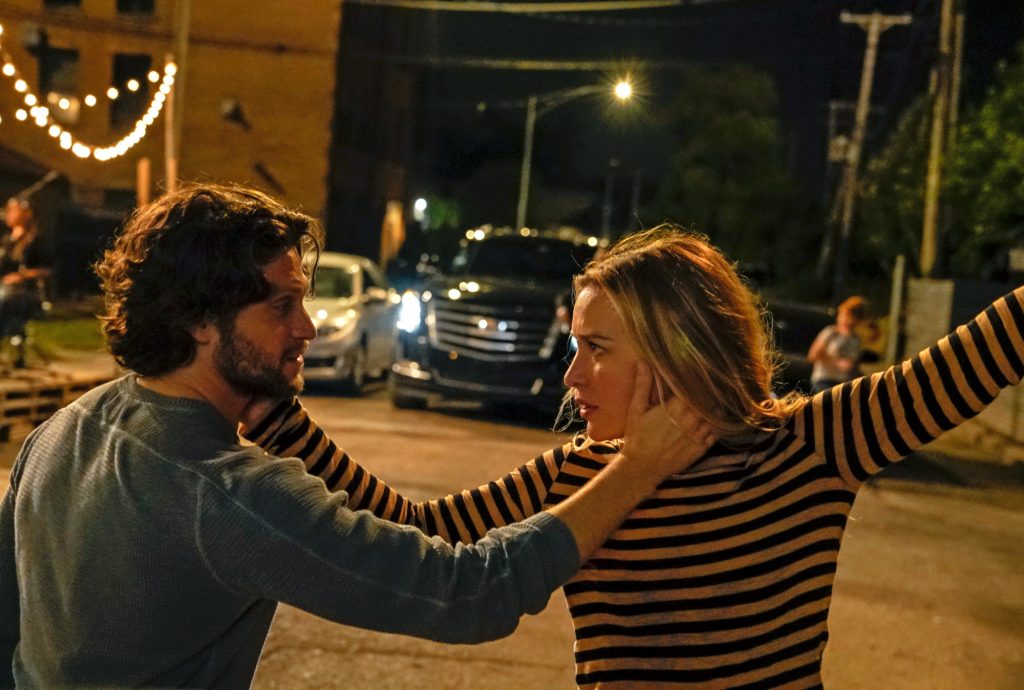 With the starry glow of newness fading fast, the contestants find themselves pitted against each other in Monday's "Classic Tragic Love Triangle" as they not only vie for the same roles, but endure Nick's purposeful attempts to recreate the magic of Swan Lake by conjuring tension between Gabby, might-be beau Reggie, and truly terrible female stereotype Brittney. It seems there's nothing — and we mean nothing — Brittney won't do (to Reggie) to get him to stop making googly-eyes at Gabby.
Meanwhile, Mike is tricked on camera into making a truly terrible confession that his wife should absolutely not, under any circumstances, hear, and two unlikely characters share a one night stand. Or is it?
The "Classic Tragic Love Triangle" episode of The Big Leap airs Monday, Sept. 27 (9:00-10:00 PM ET/PT) on FOX.