The Winchesters EP Jensen Ackles is telling a supernatural ghost story, one he's probably had occasion to tell before, but which journalists and critics gathered for a Zoom call with the actor who played Dean Winchester for over 15 years on the CW's Supernatural, are eager to hear anyway.
Ackles sets the tone.
"I don't remember what season of Supernatural this was, but we used to shoot at this decommissioned insane asylum in Vancouver called River View," he begins to pin-drop silence from cast, crew and press.

"So there were four floors and a basement. We generally filmed either in the basement or the first two floors. The third floor wasn't really utilised. The fourth floor was off limits. And one day I got the liaison of the property there to take me up to the fourth floor. I said 'I gotta know what's going on.'
"And she walked up, and she said, "Well, this is the staircase that I was pushed down," and I was like, 'Who pushed you?'
"And she said 'I don't know, I was alone.'
"Then she walked on to open this one door. And she said 'This is a room I will not go into.'
"It was a single room that was floor to ceiling tiled. And in the centre of the room was a drain. And there was a bathtub, a clawfoot bathtub just sitting in the middle of this room. And I just, I don't know, I just walked right in and then lay down in the bathtub.
And there was a moment where I was like 'This is fine! There's nothing wrong with this!'
"And then I just felt … something. I felt a pressure on my chest. And I was like, 'I'm gonna get up and get out of here.'
"You know, we get asked a lot — Were there ever any any things that happened on Supernatural that were not explained?
Yeah, but we don't talk about it much."
One thing that Ackles is keen to talk about is his new show The Winchesters premiering on the CW on Oct. 11, where along with his wife Danneel, he takes on executive producer duties, in addition to reprising his role as Dean in voiceover/narrator form at intervals.
Ackles explains how the idea for the show — a prequel to the long running Supernatural — set in the 1970's and chronicling the adventures, and love story, of Sam and Dean's parents Mary and John, first came about.
"This was obviously something that had been long talked about — how to expand this world, what that would look like, and how would it be done? There had been two attempts prior to this one that that unfortunately, didn't make the cut. But here we are. We're very excited. I guess third time's a charm," he laughs.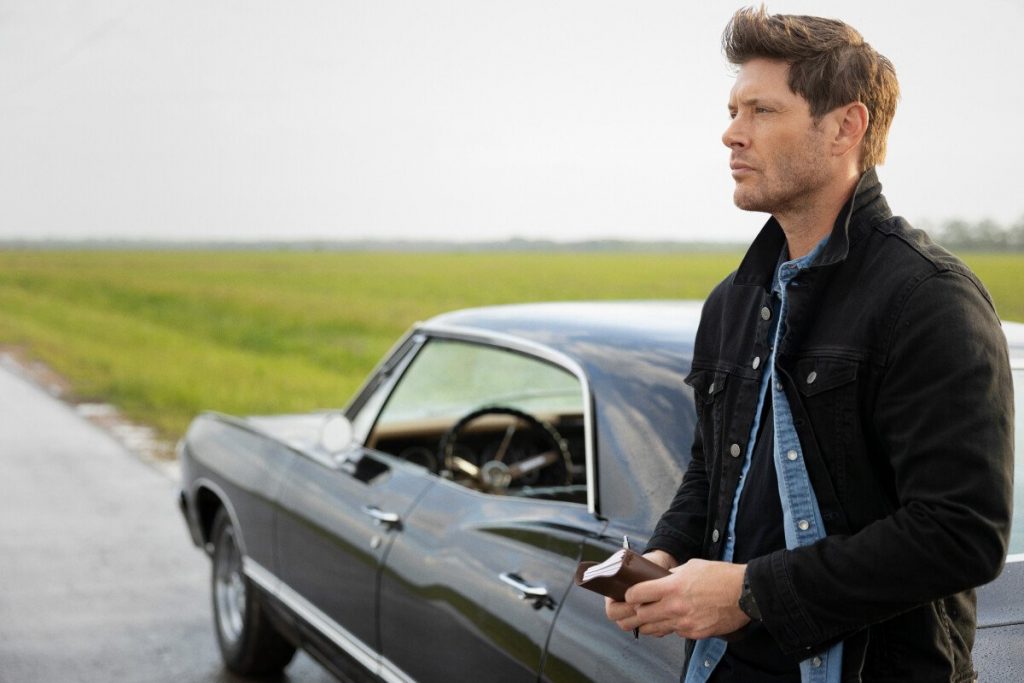 "It really came about as the show was wrapping up and the pandemic hit. And my lovely wife and I were forced to sit together and figure out how to be creative within the confines of our house. We started kicking around ideas. And this one was one that we talked about for quite a while, and then we really workshopped it and thought about how it would look. That's when we threw it to the studio and threw it to the network and said, 'Hey, what do you guys think about this?' And they were very quickly interested. Obviously, they want to expand this world. And so, so that's where I was like, 'Well, I know the guy to write it, so let me call him and make sure that he's even available or even interested!"
Ackles is playfully referencing Supernatural writer, and fellow Winchesters executive producer Robbie Thompson, also present on our video call. "Luckily he was in, and here he is today!"
"He has created, I think, an incredible world within the world. That's not an easy thing to do. I think Robbie's just crushed it, and I think that the cast that we have has just absolutely crushed it. So it's exciting. It's very exciting to see this."
He takes a beat, before admitting "You know, I was not ever ready to put this to bed — I was ready to take a break — but I was never ready to put this world to bed, and so I'm very very happy that it is extending, and it is in the very capable hands of the wonderful people you see before you."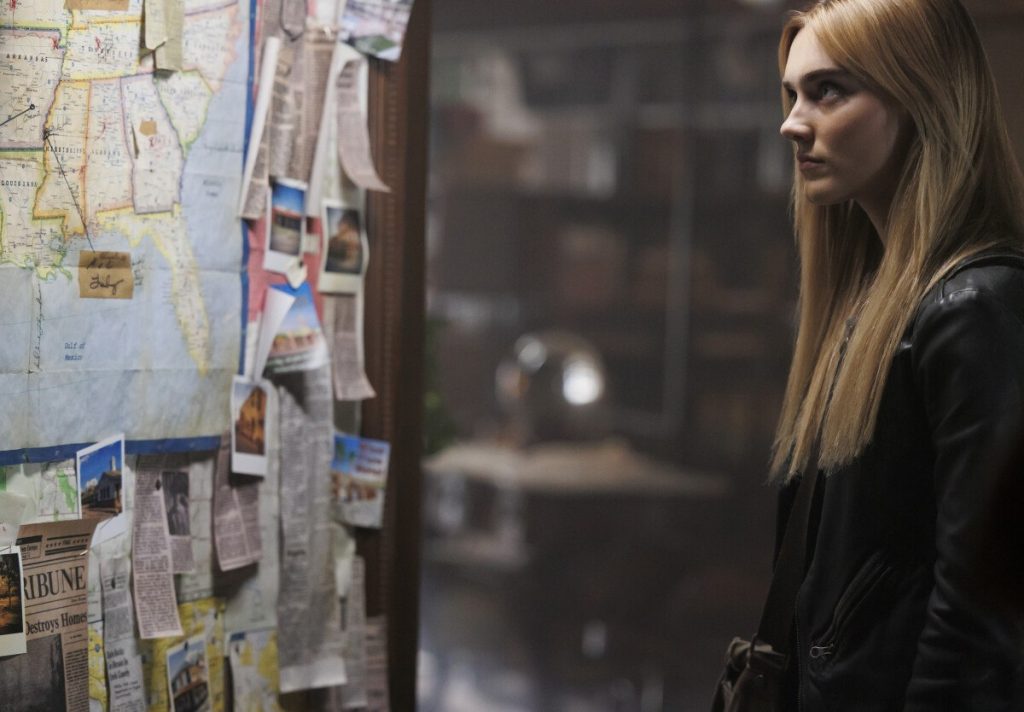 But The Winchesters debut comes at a critical time for the Network. The CW has seen several senior executive departures of late, as new owners Nexstar take control amid sweeping programming and structural changes. Among those jumping ship is former CW CEO Mark Pedowitz, longtime champion of Supernatural.
"You know, when Pedowitz came in, the show [Supernatural] was already established," Ackles explains. "But it had been put on Friday nights to kind of go away and die," he laughs.
"We somehow found a way to survive. He came in, he recognised it. And he said, 'Well, let's move these guys to some better real estate.' And when he did, we quickly took off! He was always a champion for the show. He continues to be a champion for this show, and for everything that we do.
"You know, Jared, and I used to always refer to him as the other Winchester brother. I think that he will certainly continue to champion the show from wherever he wants to. But I am just so thankful for what he did, not only for the network itself, but for for this world specifically. He's a he's a true mentor of mine."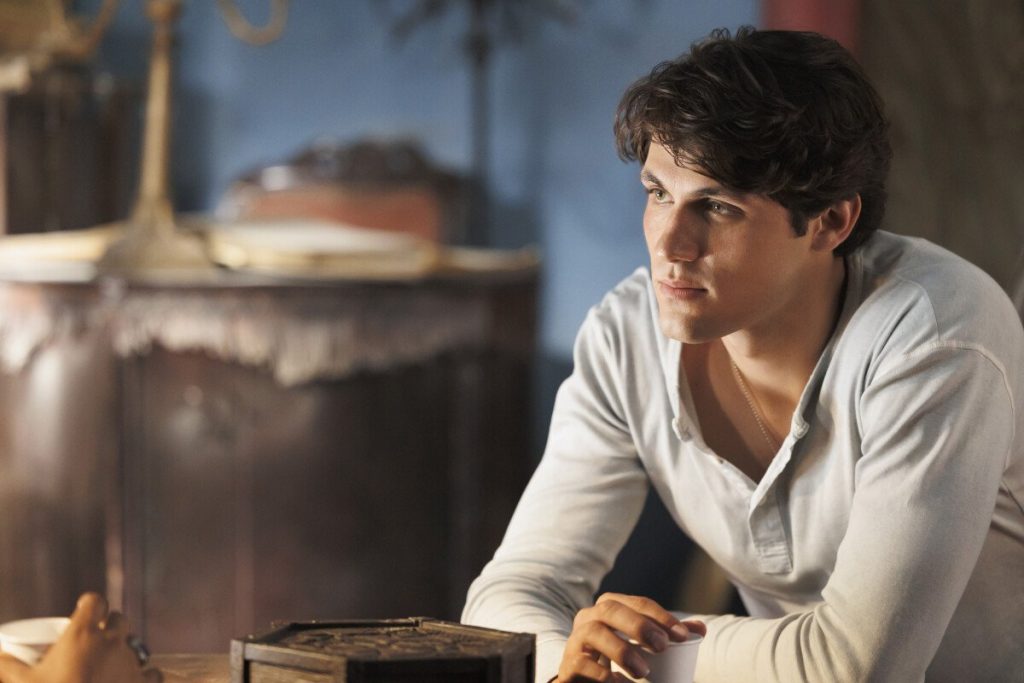 Choosing to add to a world as well known, long-running, and beloved as Supernatural is clearly a challenge and a task that the EPs take seriously, and Jensen's encyclopaedic knowledge of cannon and character shines through when he discusses his hopes and plans for The Winchesters going forward. We can't help but wonder if there are any pitfalls he and his fellow EPs and writers hope to avoid?
"Rewriting history?" he answers after a careful moment's consideration.
"I think that was a big important thing. And that's obviously something that has been a topic of discussion with fans and critics — how we're going to navigate what has already been established," he says.
"Robbie and I use the Back to the Future reference quite a bit. We don't want the picture of Dean and Sam to start being erased. This is not what we're set out to do. This is something that we're trying to preserve. We're trying to preserve everything that we possibly can on the mothership. I think Robbie and his crack team of writers have come up with a way of doing that in a way that is servicing this show just as much as it's serviced Supernatural."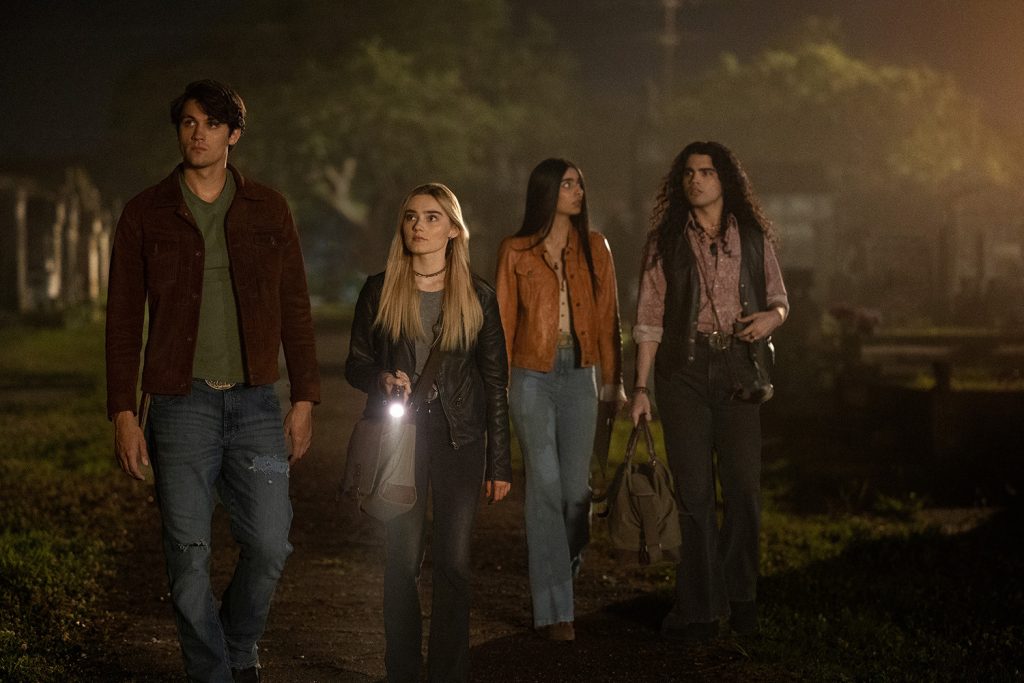 Choosing The Winchester's co-leads Drake Rodger, who takes on the role of young John Winchester, and Meg Donnelly, who plays future wife Mary Campbell, was a process that Ackles admits was also very carefully handled.
"Obviously, there's a version of these characters who live very, very prominently in my head," he admits.
"You know, when we were going through the casting process, Drake [Rodger] really jumped off very quickly as somebody that almost seemed like a hybrid of Dean and Sam, not necessarily a replica of a previous John Winchester. So that was really interesting to all of us. This is pre-John turning into the person that we really knew, and obviously, that Jeffrey Dean Morgan played. This is pre that, so there was a kind of an innocence, a youthfulness, and a thirst for life that Drake brought to this character that was really unique and refreshing. It also just reminded me of somebody that could very easily be the father of those two brothers.
"And then with Meg [Donnelly], she's just such a pro that any kind of subtle thing that we said, Oh, what if you tried this? Or what if you tried that? She just knocked it out every time. There was a look, and there was a confidence! Meg was certainly somebody who just exuded something that we were all very interested in immediately. There was really no question. She's so strong. There was almost a Dean-like quality to the way that she was playing Mary which I felt the role really needed. She was really the only one that was bringing that, and it just kind of caught us all. It caught all of our attention. So that was yeah, it was easy. We didn't have to do too much convincing."
The question on the minds of fans and critics now is how likely The Winchesters will be in capturing not just the imaginations, but the hearts of those who tune in? The question, it seems, is foremost on Ackles' mind too.
"We will certainly be trying to recapture that heart that I feel Supernatural really had," he says.
"You know, at the end of the day, the show was about the relationship between these two brothers. You could paint as many ghosts and demons and vampires and ghouls as you want on that canvas, but at the end of the day it really came back to the relationship that these two guys had, and how they fought not only for for the greater good, but how they fought for each other. And I felt like if we could tell that with John and Mary, but also have this love story be, you know, the kicker?
"I just felt like that was really important. Something that Robbie and Danneel and I talked about at length was making sure that this truly had the heart the show needed. You can dress it up with all the frills and thrills, but it's gotta have that relationship. And it's got to have those cast of characters that you really want to keep coming back week to week to watch. I feel like we have that. And we're doing that. And the people before you now are people we keep coming back and wanting to watch. I keep reading intently the next story arena and wanting to know what's going to happen. What's going to happen with Carlos [Jojo Fleites]? I don't know. Every week he surprises me. They all surprise me. It's just insanity. I love it."
The Winchesters premieres Tuesday, October 11 at 8:00 pm ET. on the CW.
Follow us @TVPulseMag for more Winchesters scoop and interviews.