JASON RETURNS TO BRAVO AND TENSIONS RISE AS RAY OUTRANKS HIM
When Jason returns to Bravo, tensions rise as Ray outranks him on a mission to recover military drones in Syria.
Also, Sonny receives surprising news from Texas.
Cast: David Boreanaz (Jason Hayes), Max Thieriot (Clay Spenser), Neil Brown Jr. (Ray Perry), AJ Buckley (Sonny Quinn), Toni Trucks (Lisa Davis), Jessica Paré (Mandy Ellis).
Recurring cast: Justin Melnick (Brock Reynolds), Tyler Grey (Trent Sawyer), Scott Foxx (Full Metal), Judd Lormand (Lt. Cdr. Eric Blackburn), Parisa Fakhri (Naima Perry), Tim Chiou (Michael "Thirty Mike" Chen), Emily Swallow (Natalie Pierce), Jamie McShane (Captain Lindell), Alona Tal (Stella Baxter), Mike Wade (Lt. Wes Soto).
Guest Cast: Rachel Boston (Hannah Oliver), Philip Shabaz (Yassine "Raqqa Jacques" Kassen), Kaliayh Rhambo (Jameelah Perry), Kerri Medders (Emma Hayes), Shiva Negar (Mina Hassan), Marcelo Tubert (Ibrahim).
Air Date: Wednesday, March 3 (9:00-10:00 PM, ET/PT) on the CBS Television Network.
SEAL TEAM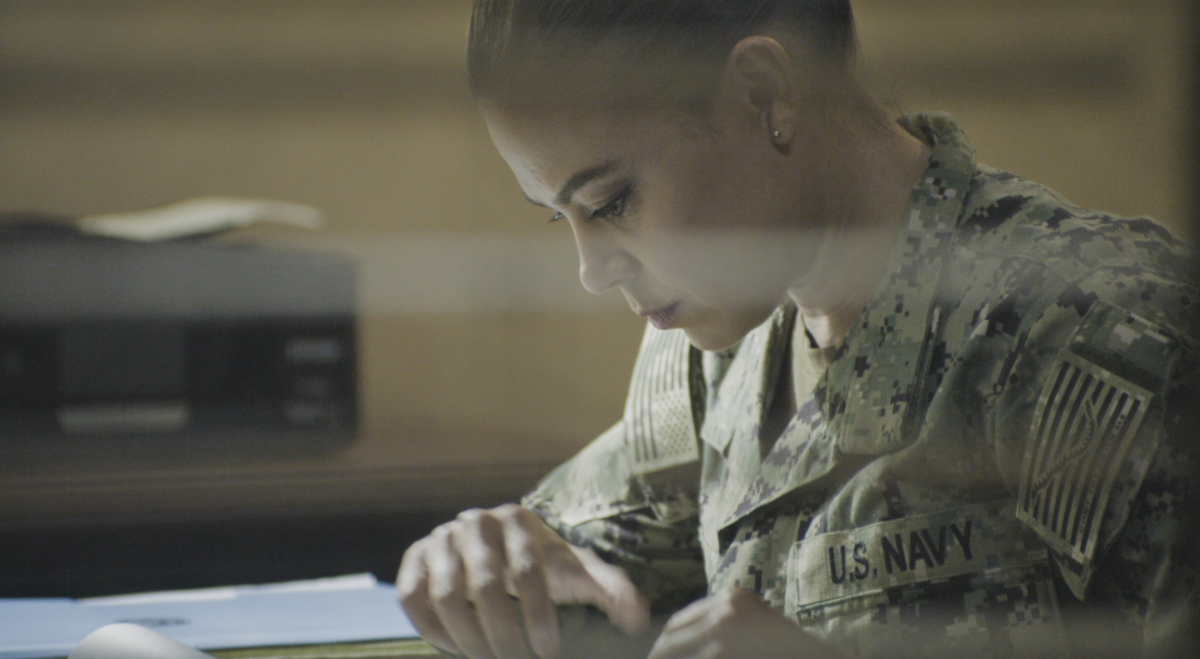 Picture 2 of 33
"Cover for Action" -- When Jason returns to Bravo, tensions rise as Ray outranks him on a mission to recover military drones in Syria. Also, Sonny receives surprising news from Texas, on SEAL TEAM, Wednesday, March 3 (9:00-10:00 PM, ET/PT) on the CBS Television Network. Pictured: Toni Trucks as Lisa Davis. Photos: Screengrab/CBS ©2021 CBS Broadcasting, Inc. All Rights Reserved